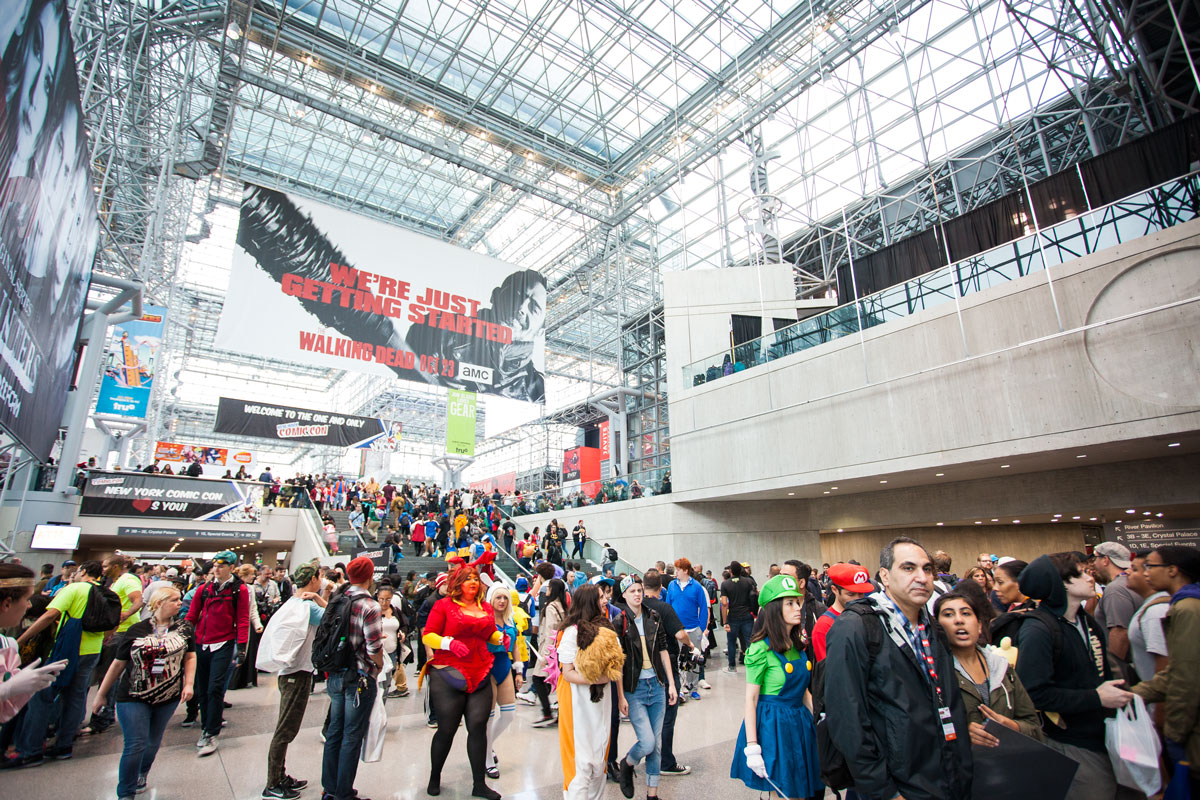 Like clockwork every first week in October, the massive gathering of all sorts of different fandoms and pop culture enthusiasts, known as NYCC, starts up at the Javits center. This weekend over 100,000 fans braved the rain to geek out and spend their money on all sorts of nerdy paraphernalia.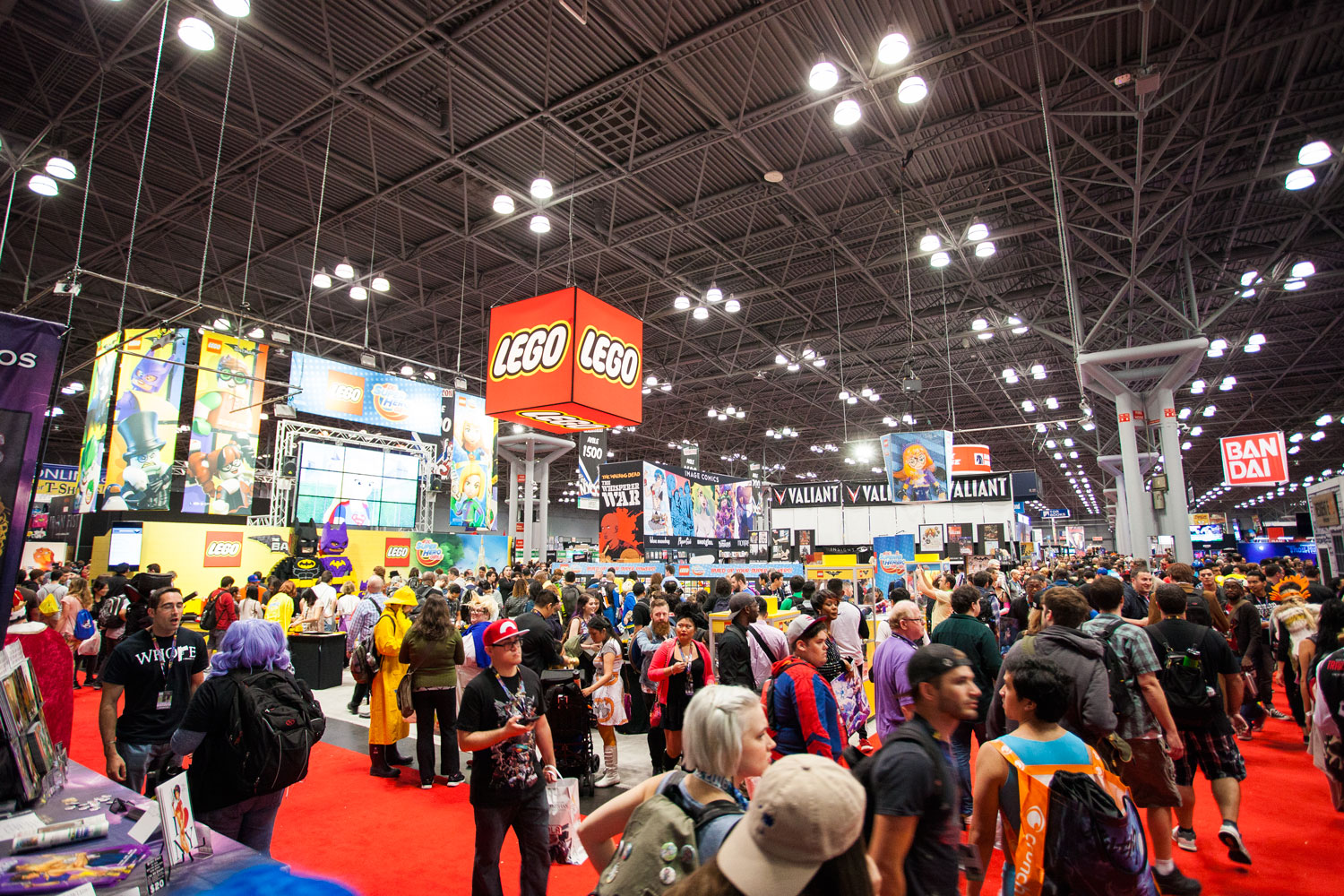 Just like every other NYCC, the show floor was totally packed with hordes of fans roaming around looking various booths and stopping to snap photos of cosplayers. After going to NYCC for so many years I must say that the vendors and merchandise tends to get pretty predictable each year. As usual you can always count on every other booth to have POP Figures for sale… ugh
But alas there still exists some anime & manga content! Viz media was at the con this year (I can't remember if they were there last year or not) accompanied by this large poster to promote the English release of JoJo Part 1. They also had the first volume of the hardcover Stardust Crusaders manga which I wanted to grab but they sold out 🙁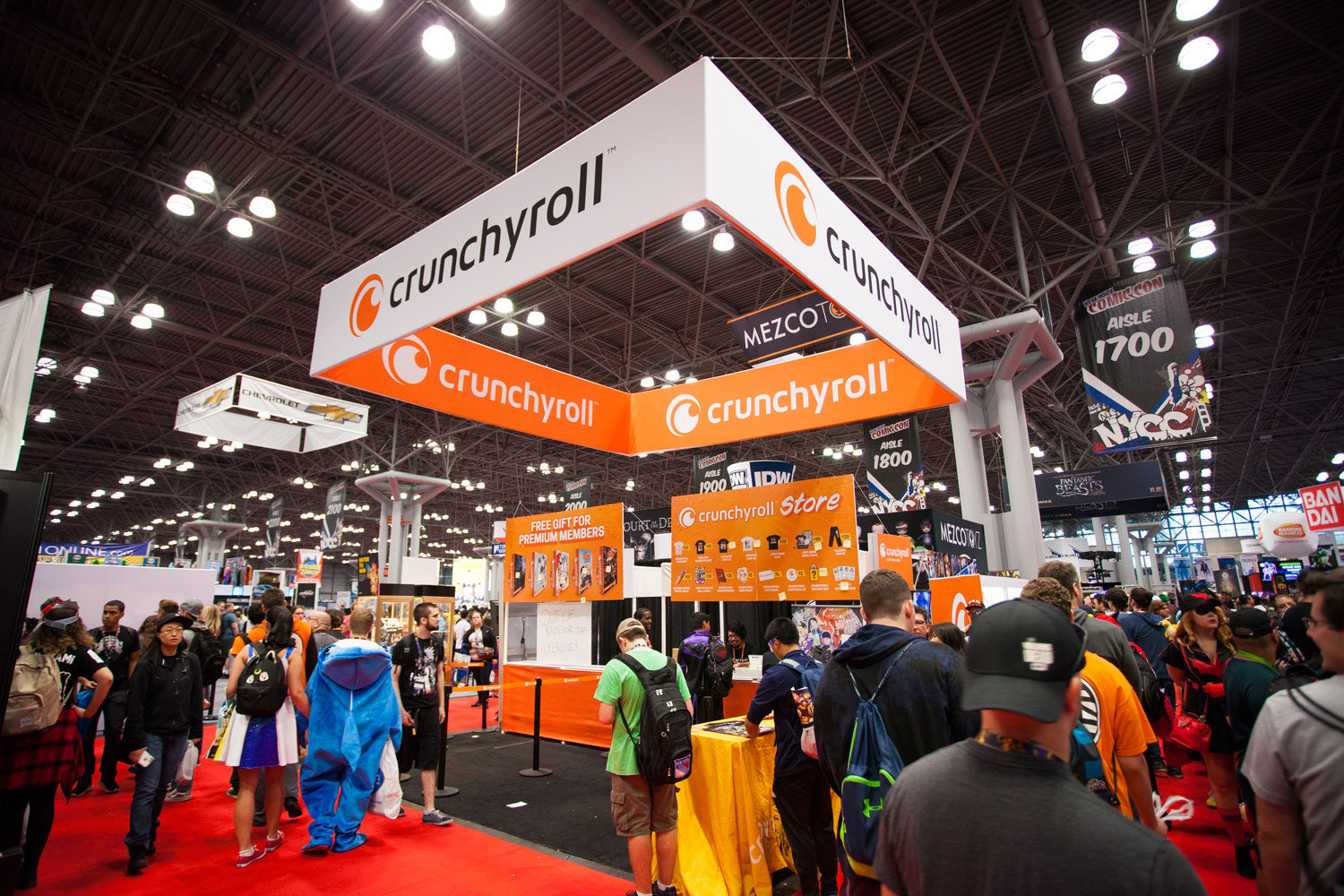 Crunchyroll also had a booth this year, giving out free bags & selling related merch. I was able to snag a Kiznaiver bag which was pretty cool.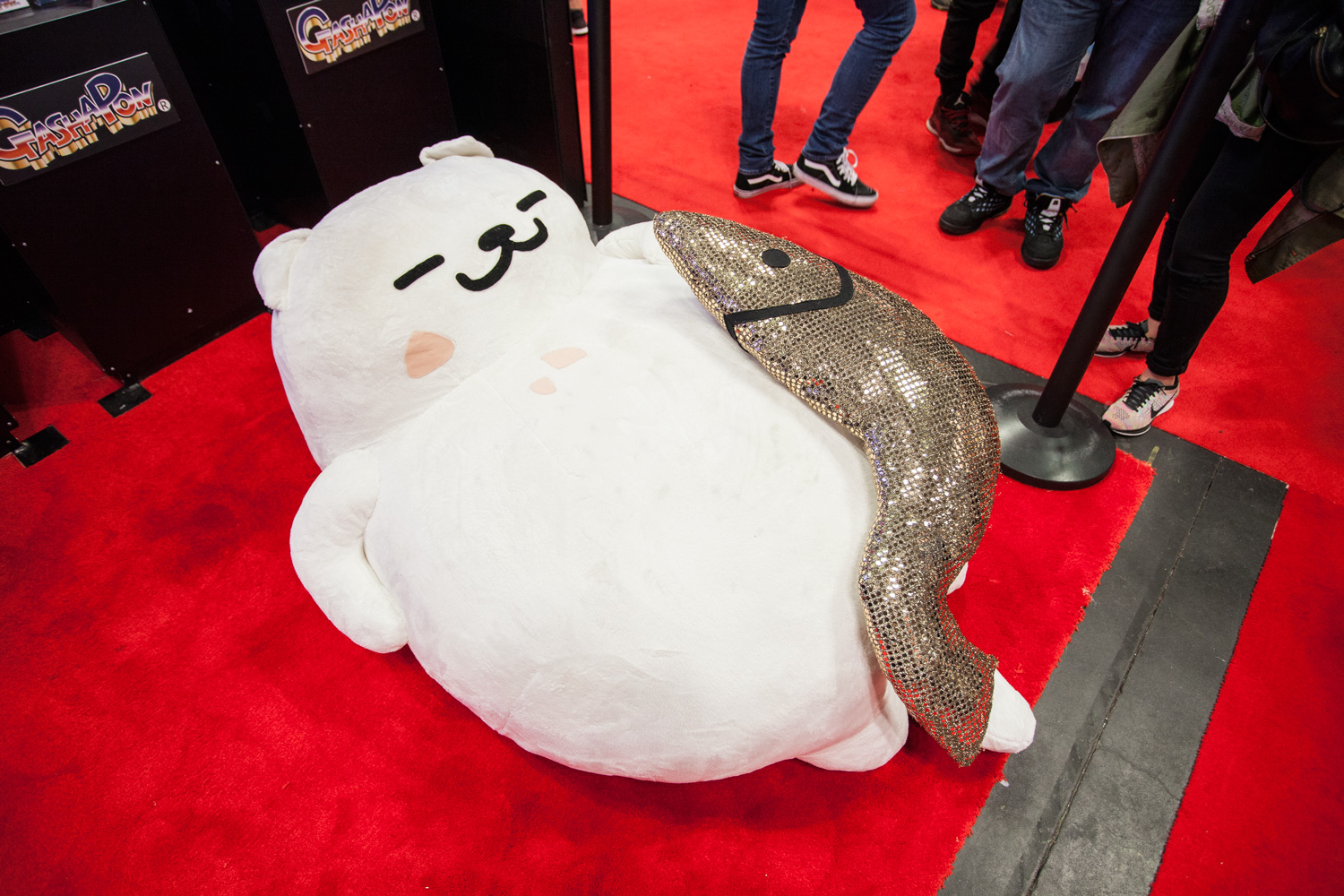 I haven't played neko atsume in a real long time but I honestly kinda want this Tubbs pillow.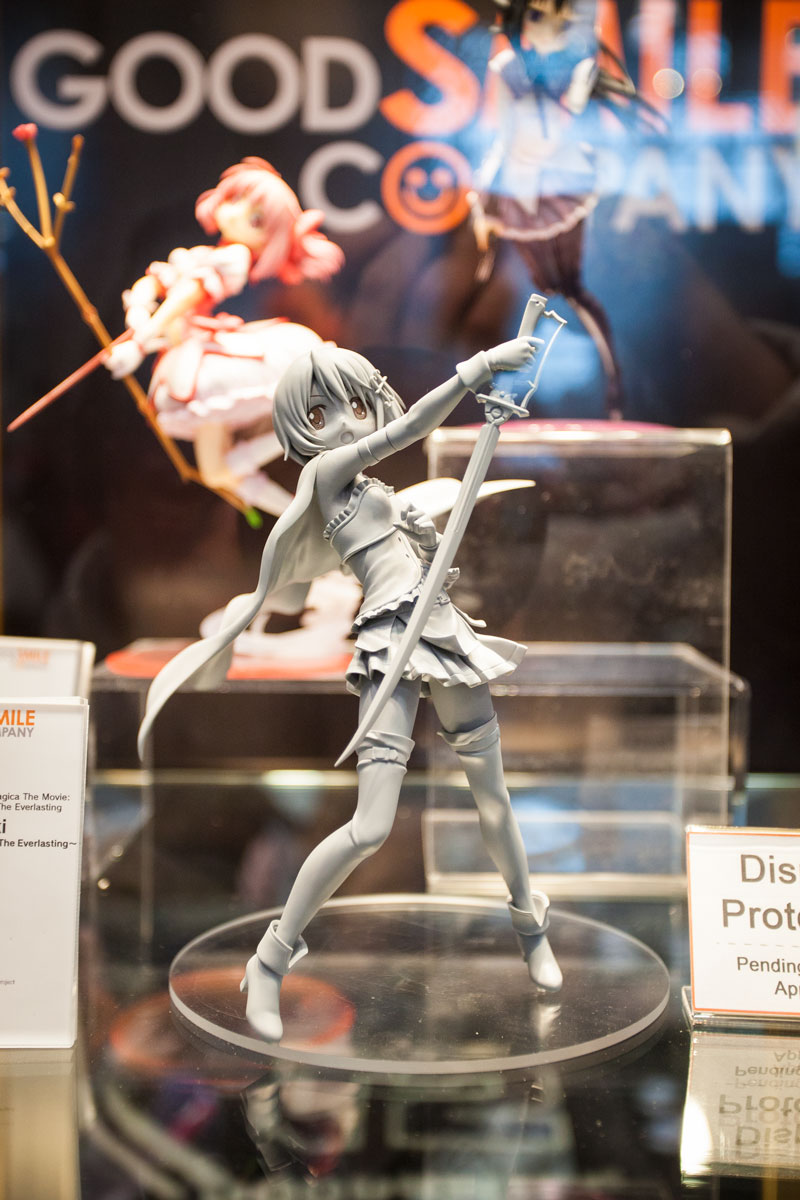 As always GoodSmile Company was there, and although they didn't have too many Anime figs on display (no Kill la Kill display this year 🙁 oh well) we do have this lovely Sayaka prototype to ogle at.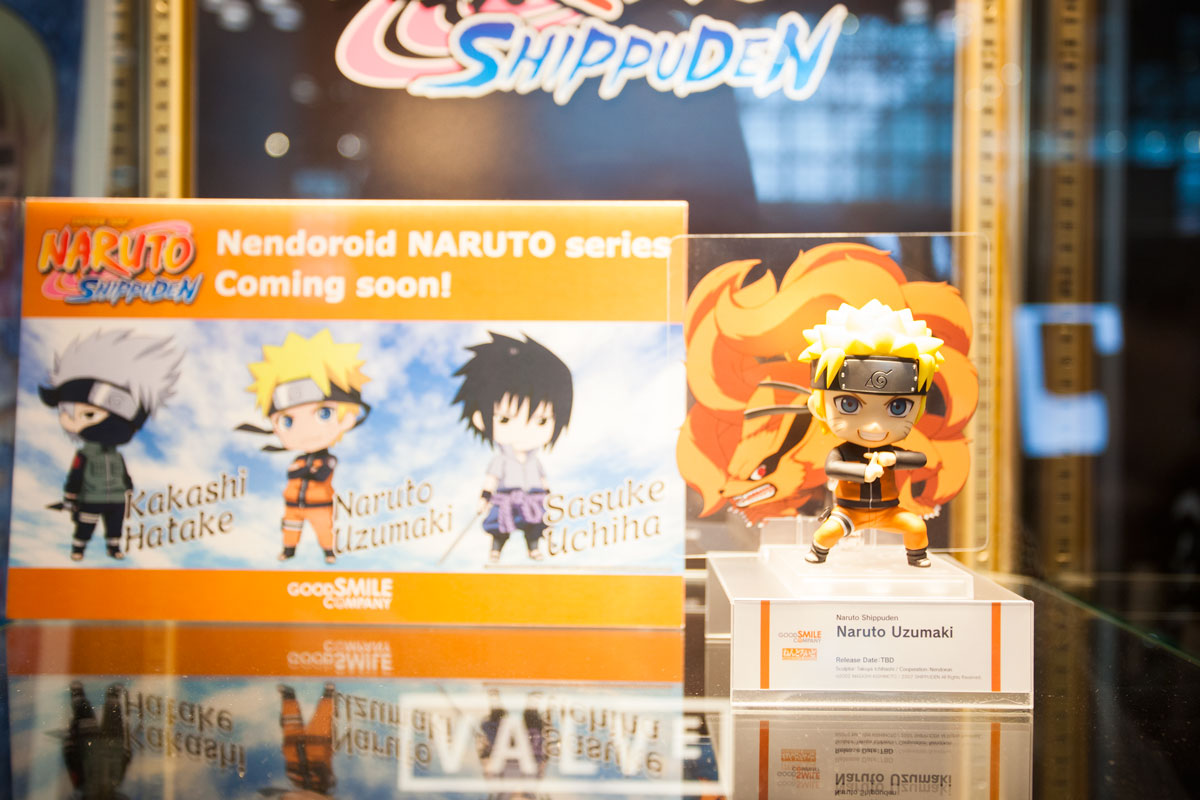 I feel like a Naruto nendoroid has been longgg overdue, with Kakashi and Sasuke getting the nendoroid treatment as well.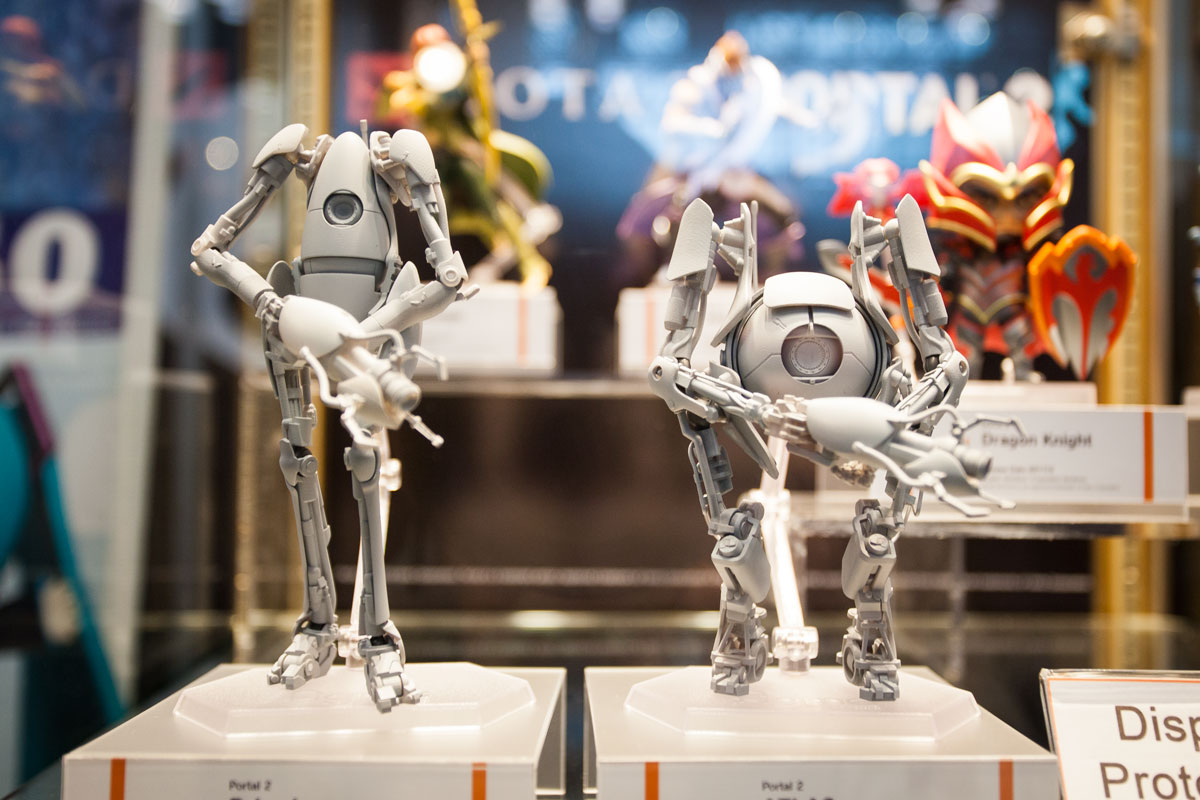 Also Portal Figmas in 2016? Because why not? They do look super detailed so still it's pretty cool to see.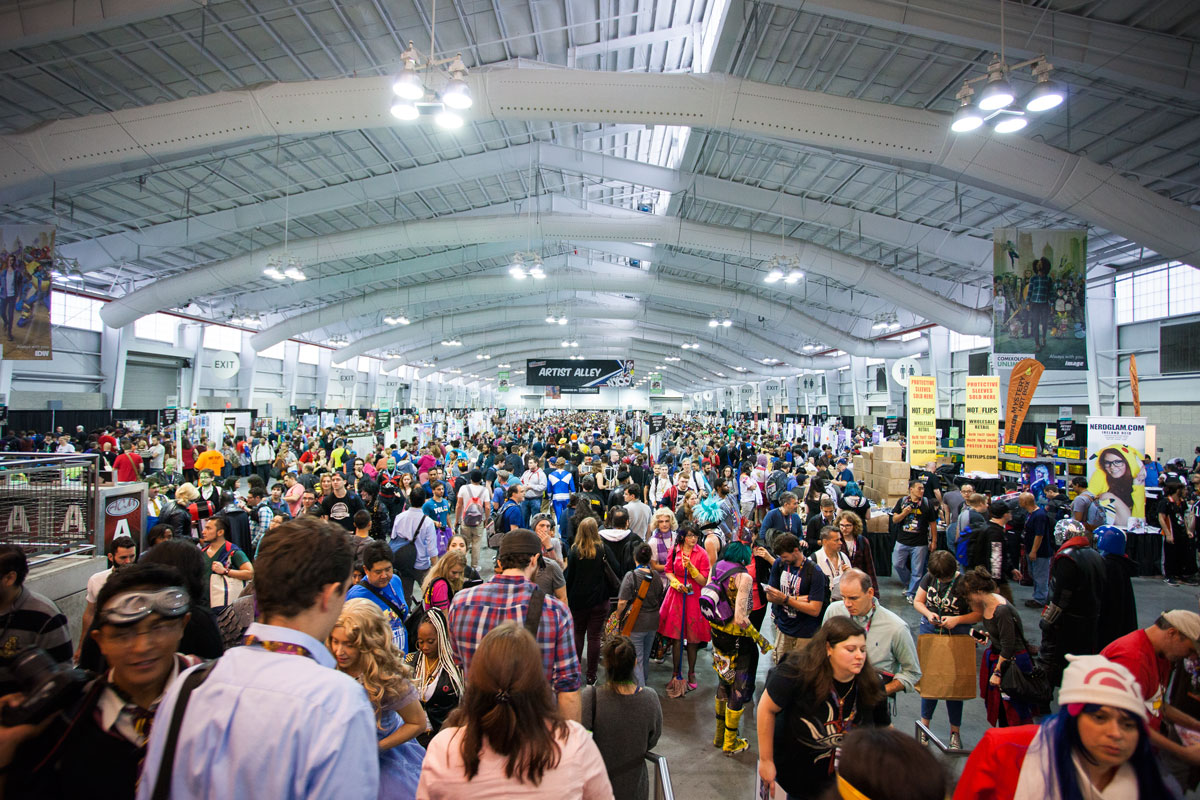 Never really tend to spend too much time at Artist Alley… I'm not really into western style comic book art (which seems to populate the majority of AA these days) which is I guess why, but it's still nice to walk around to check it out.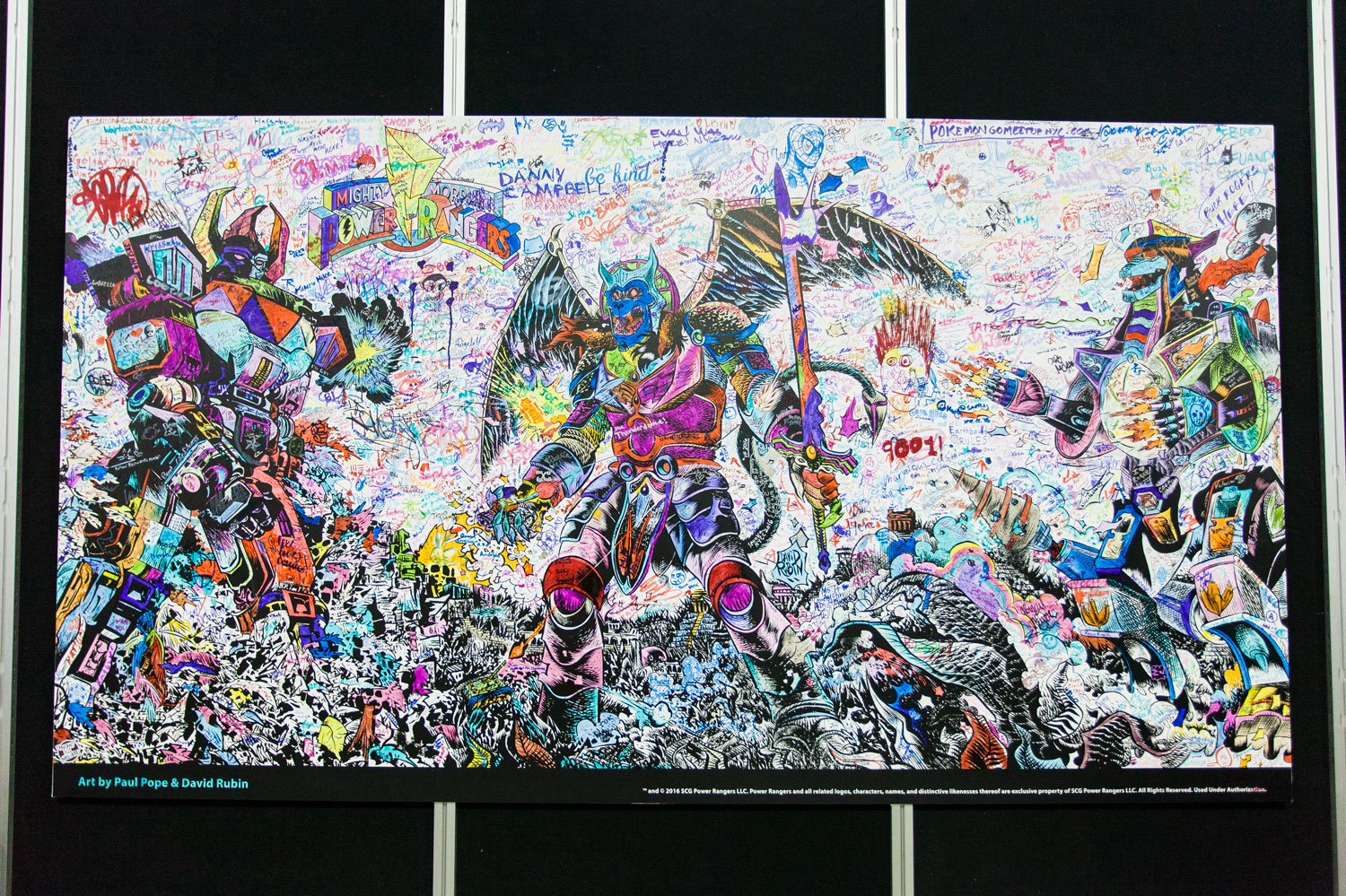 This was pretty rad, they had a bunch of markers out so people could edit the mural how they wanted.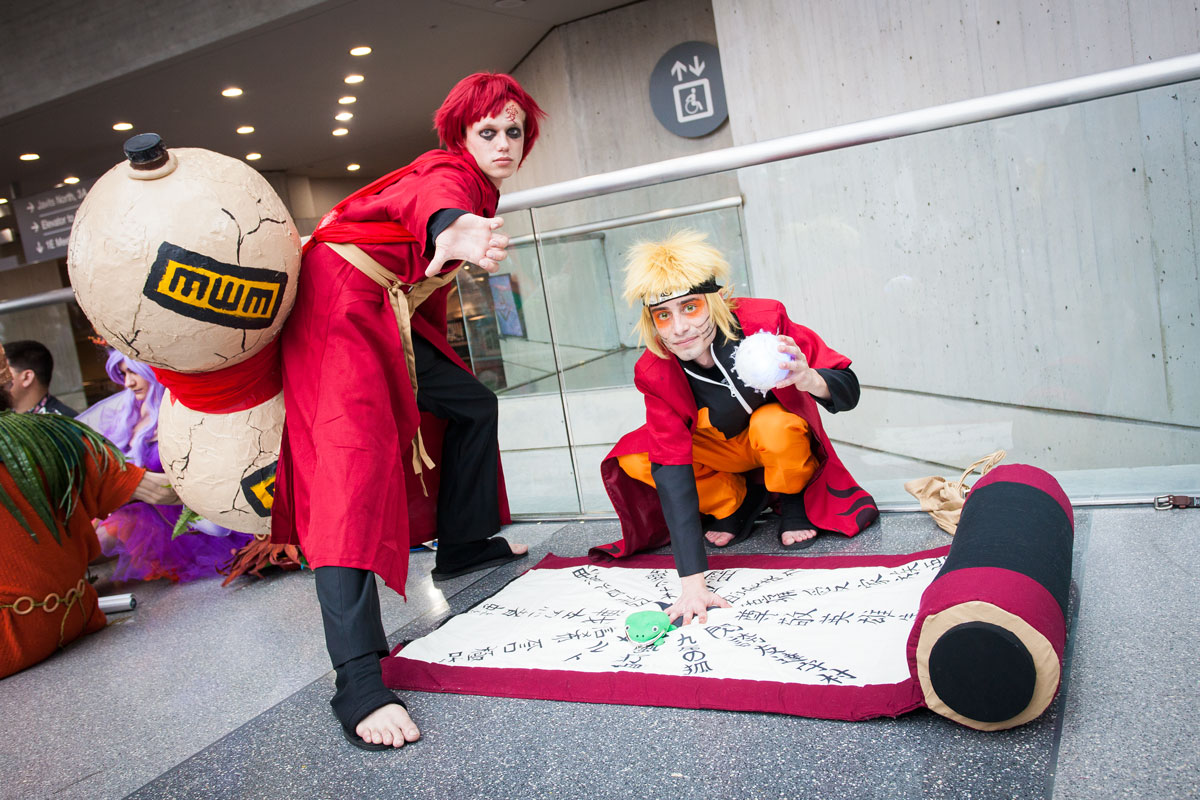 In spite of the crowds I still managed to get a few cosplay pics here and there, starting with this nicely done Naruto cosplay!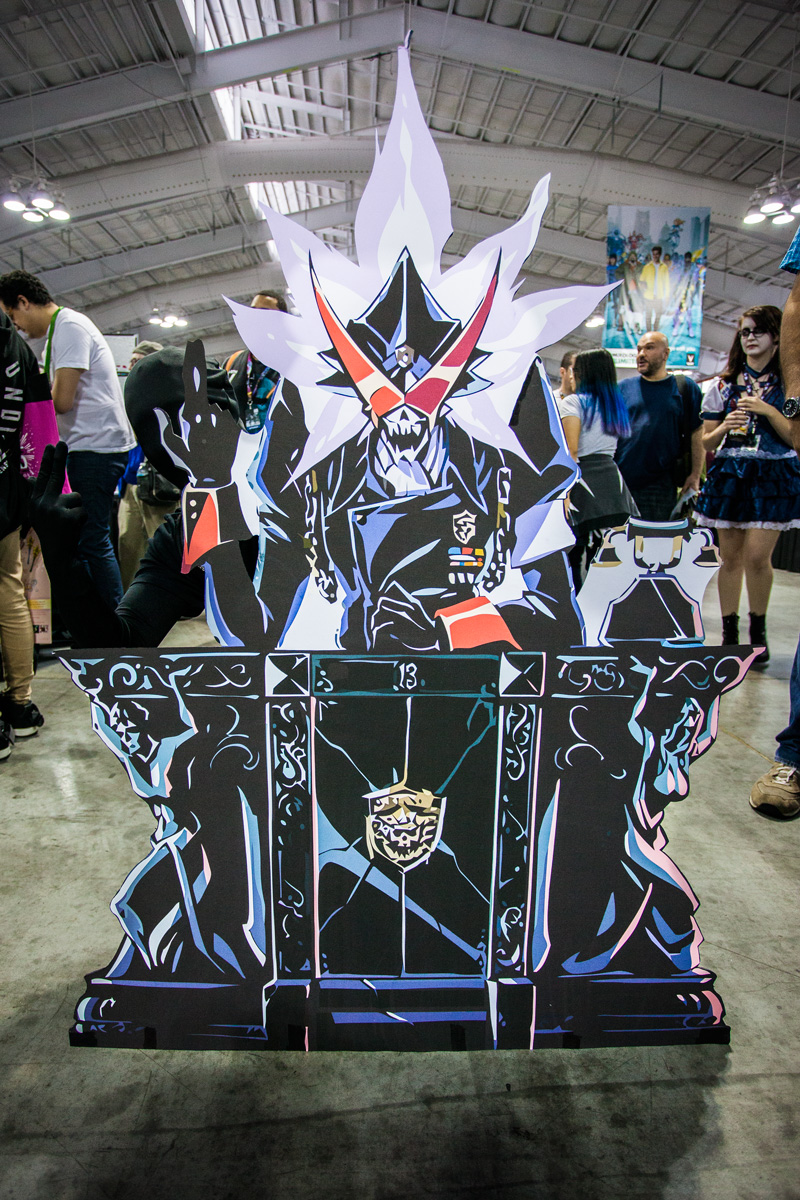 To be perfectly honest the last thing I expected at NYCC was to see Luluco cosplay, so you can only imagine my excitement when I found CHIEF OVERJUSTICE roaming around at Artist Alley.
NYCC = Saved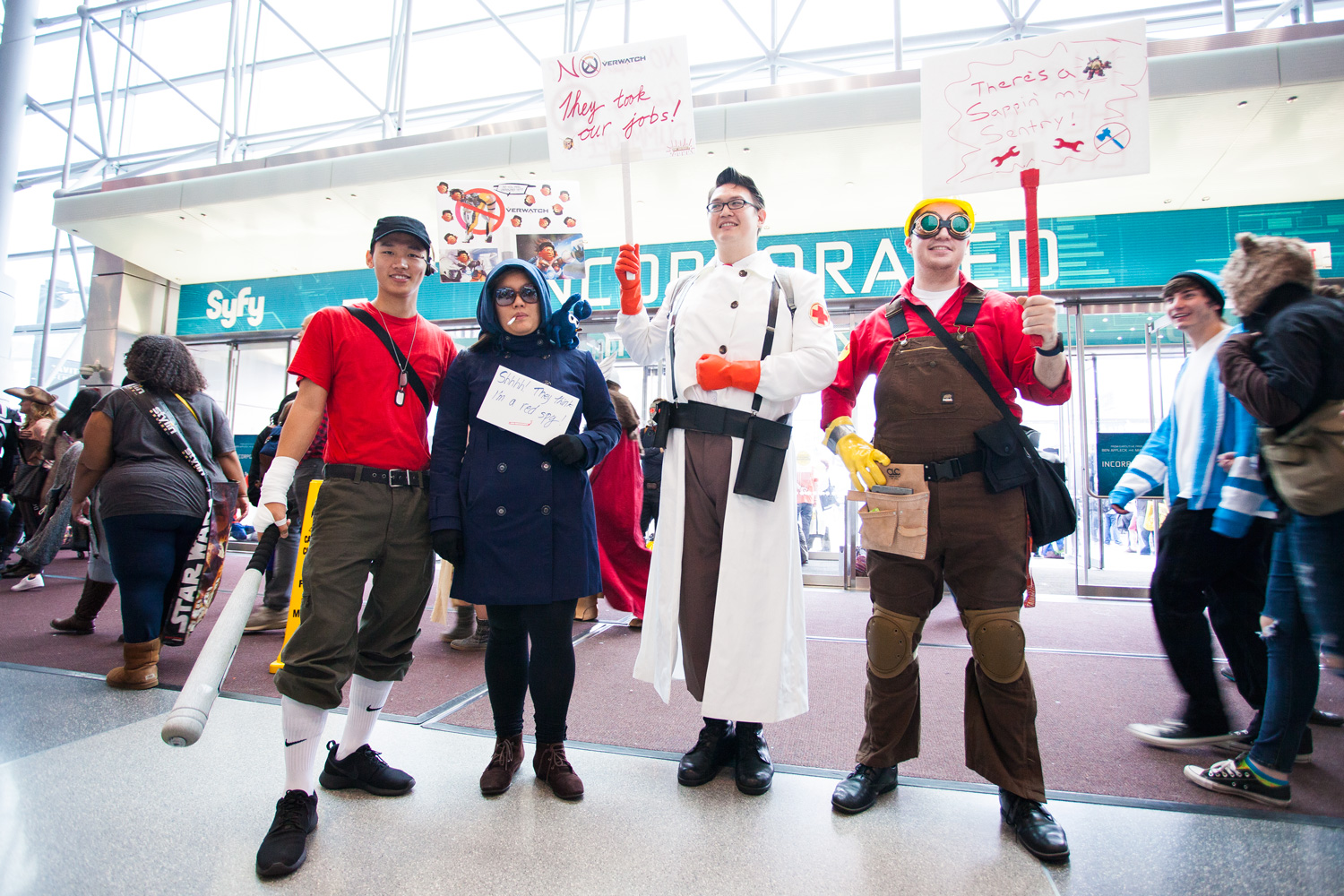 Even after all these years I sill enjoy playing TF2, had a good laugh at these guys.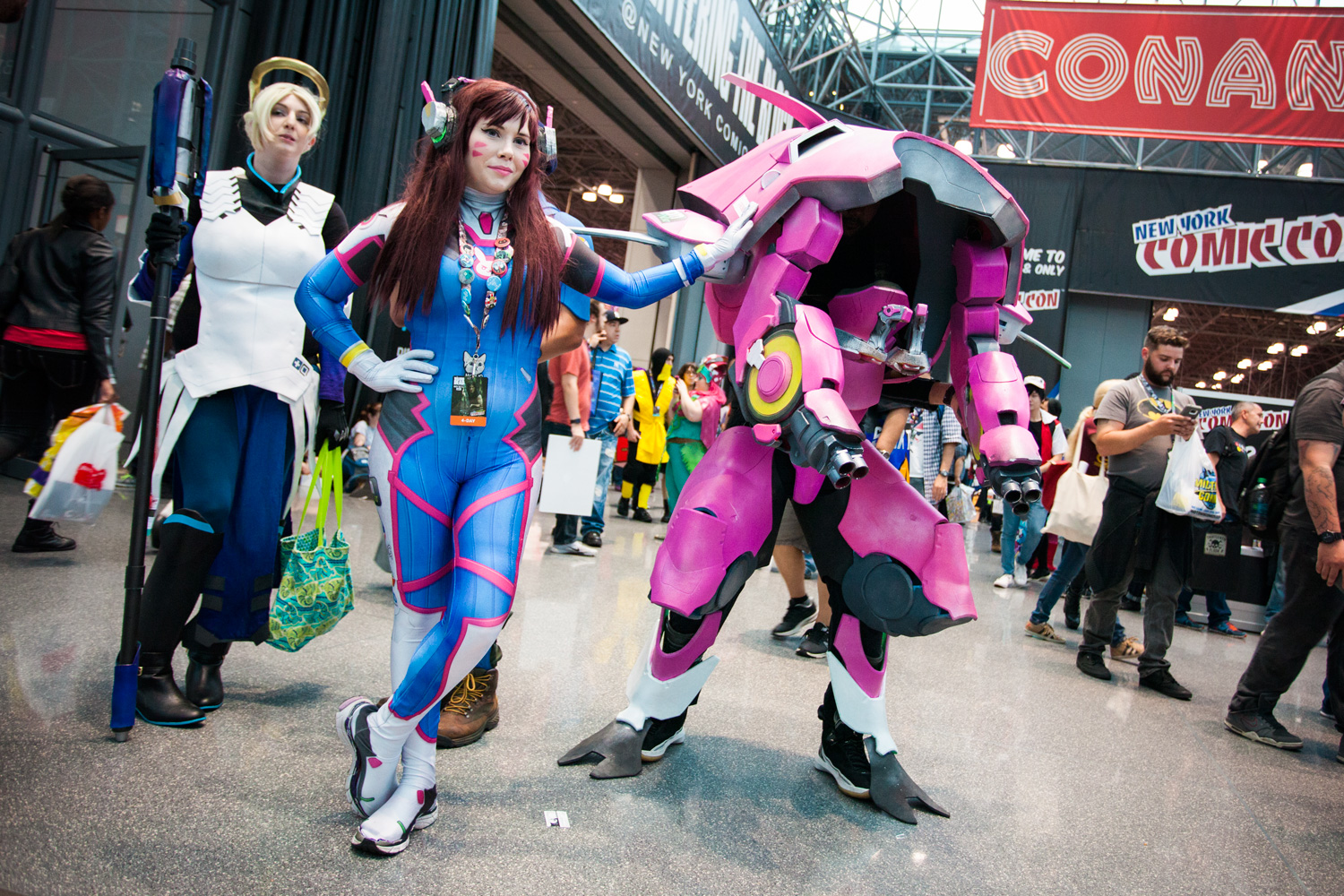 Definitely a ton of Overwatch cosplay to be seen this year.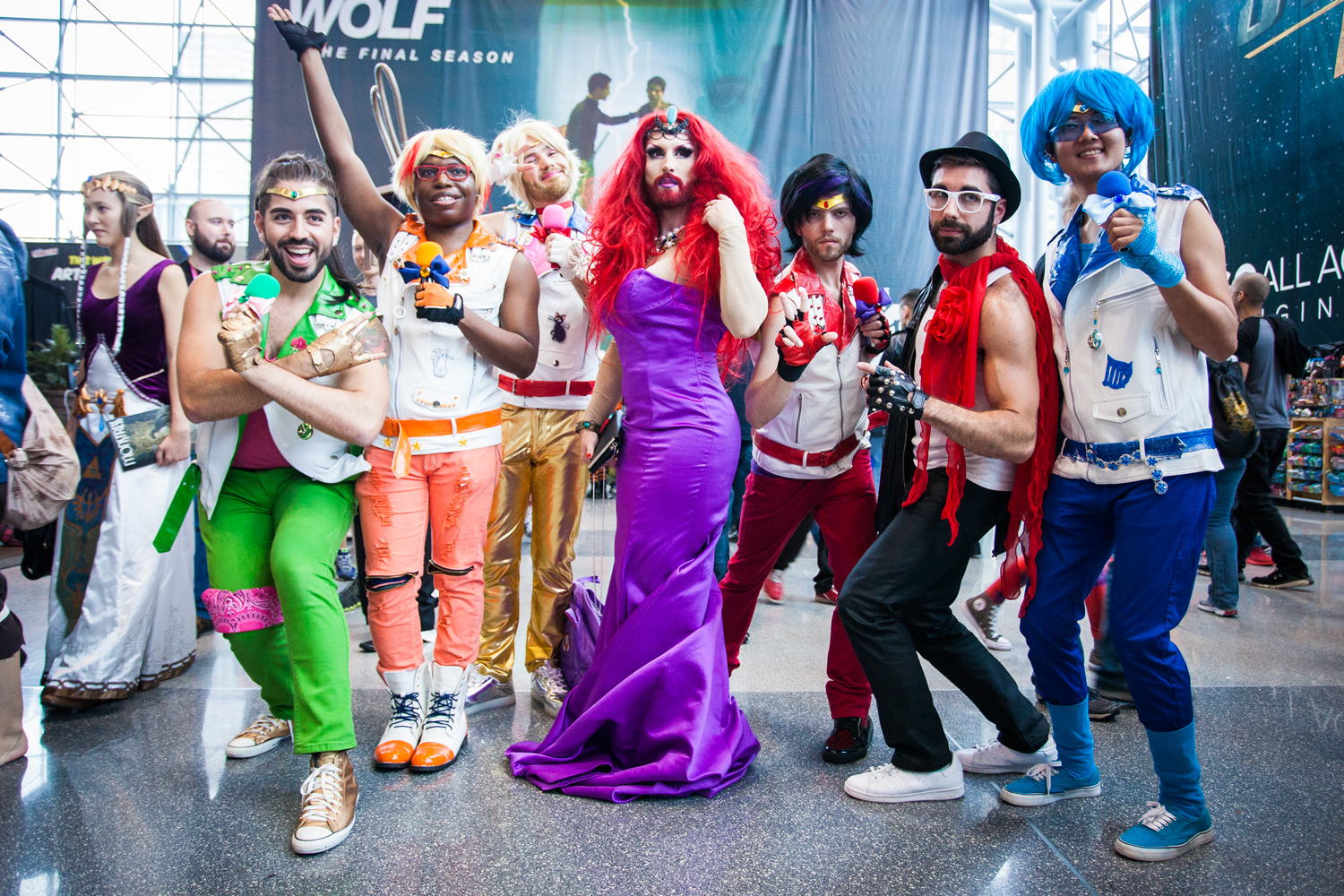 No con is complete without some Sailor Moon cosplay!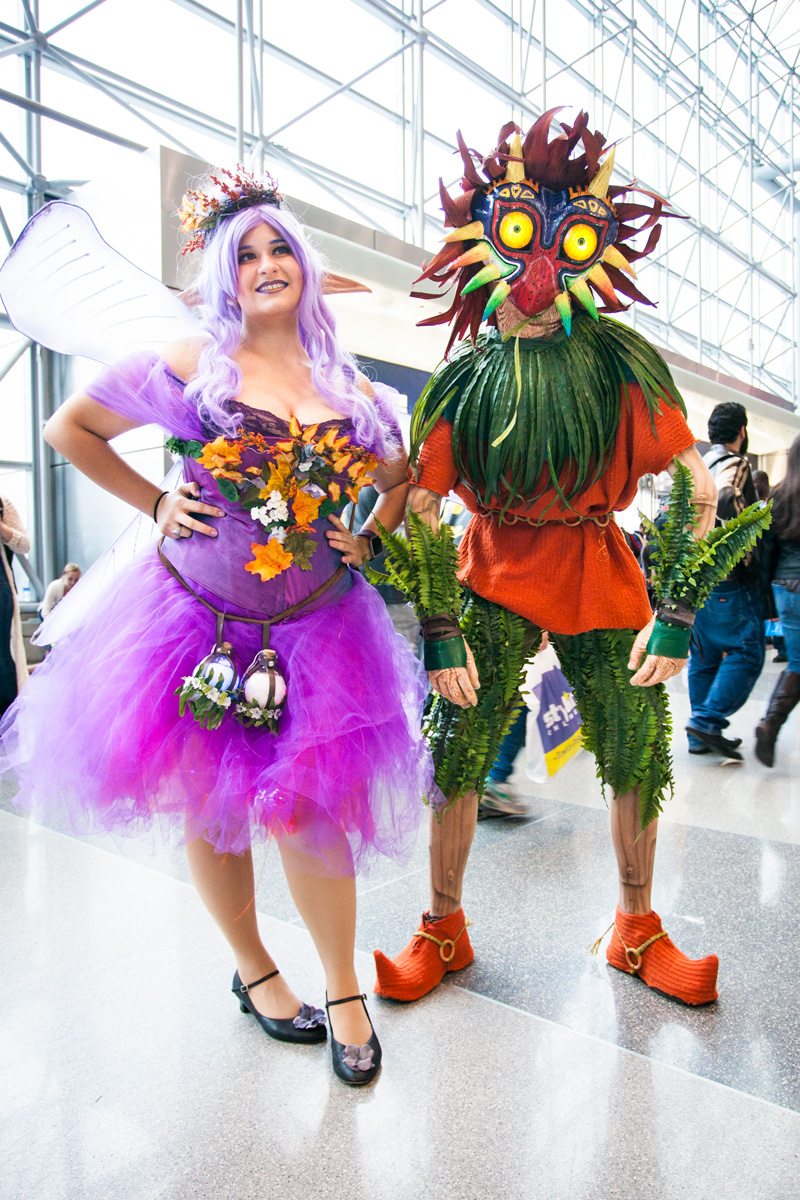 Nicely done Majoras Mask Cosplay.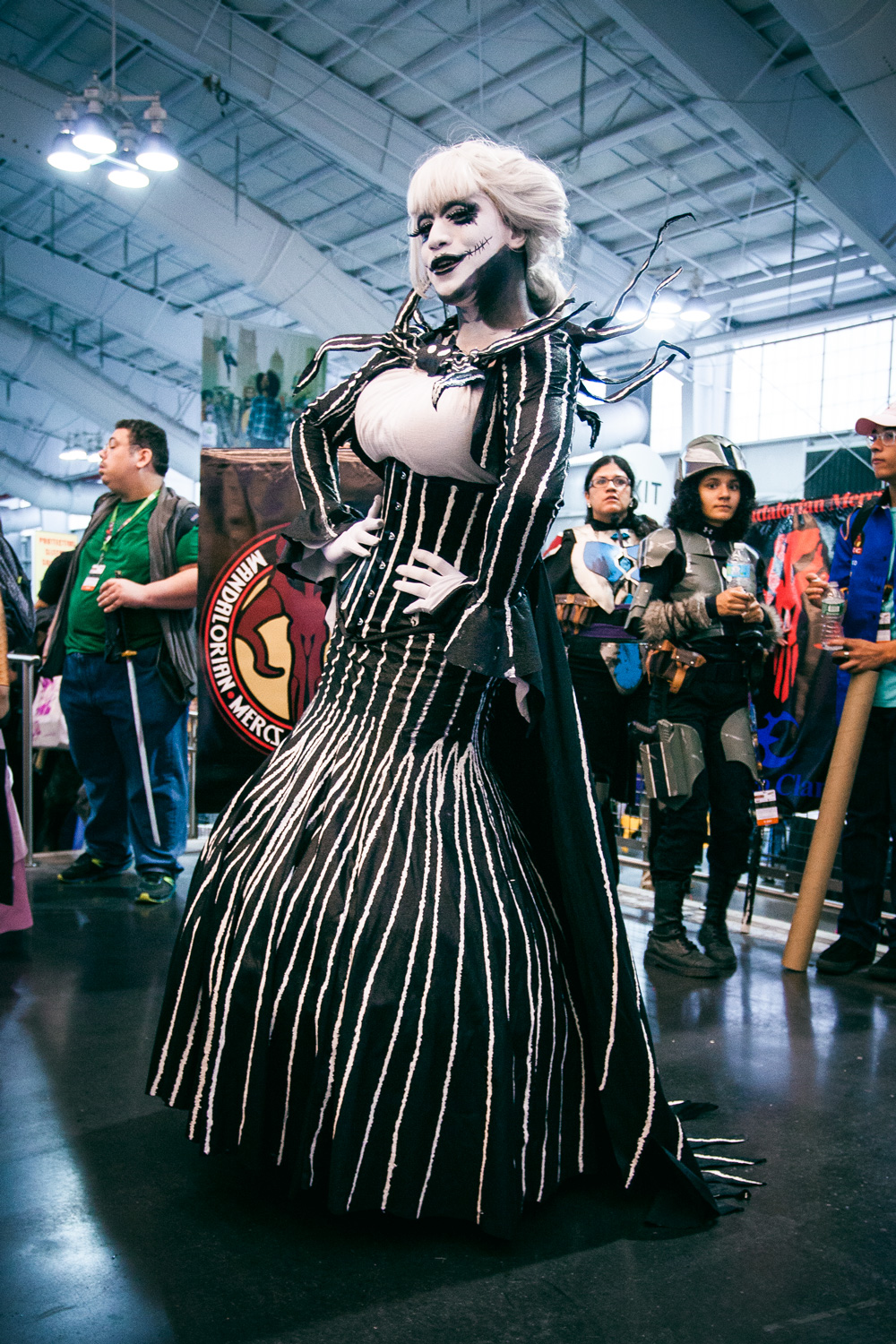 LOVED this Jack Skellington cosplay!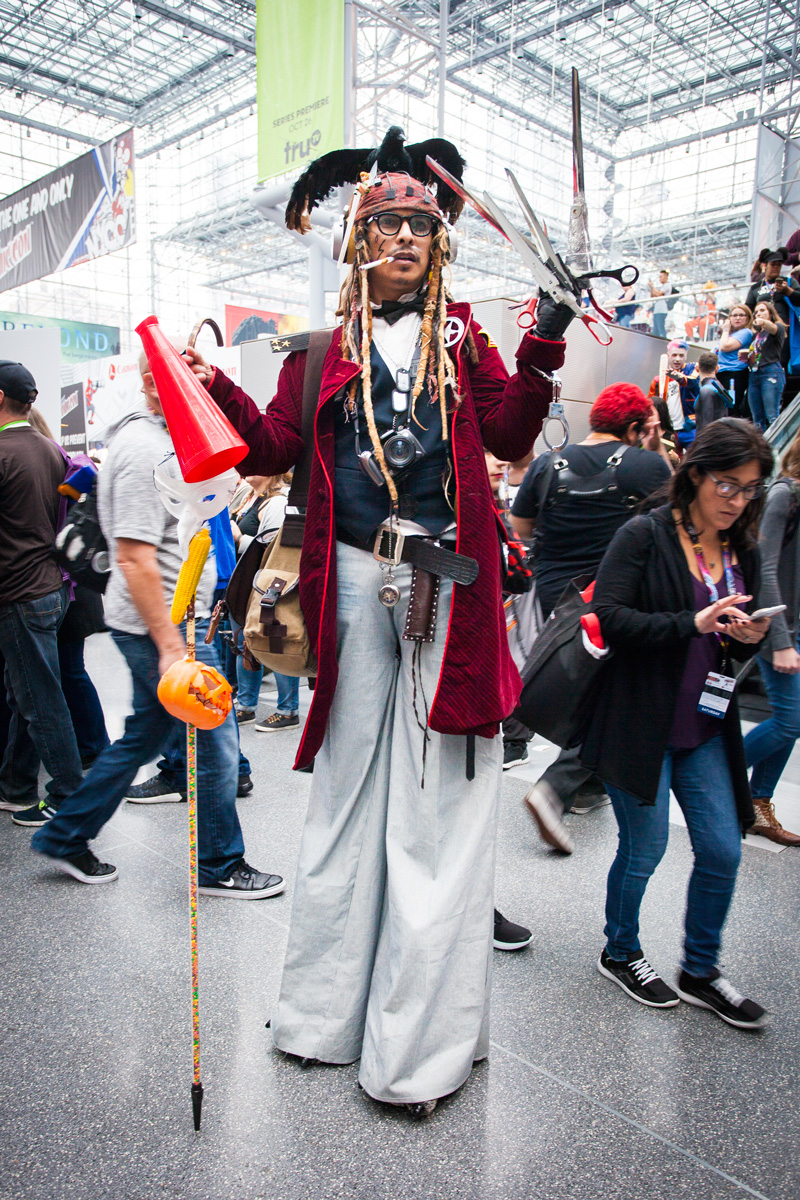 The many roles of Johnny Depp.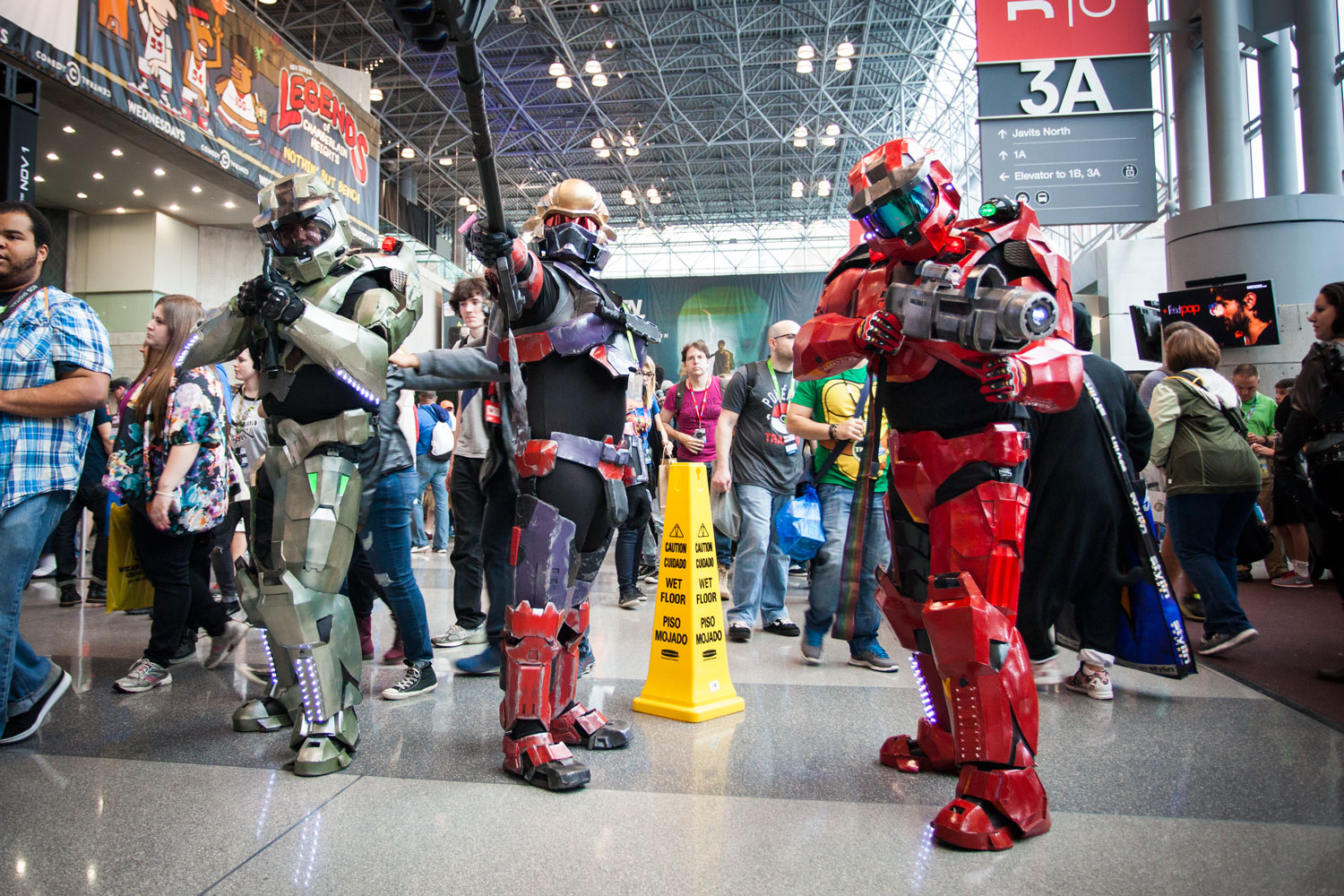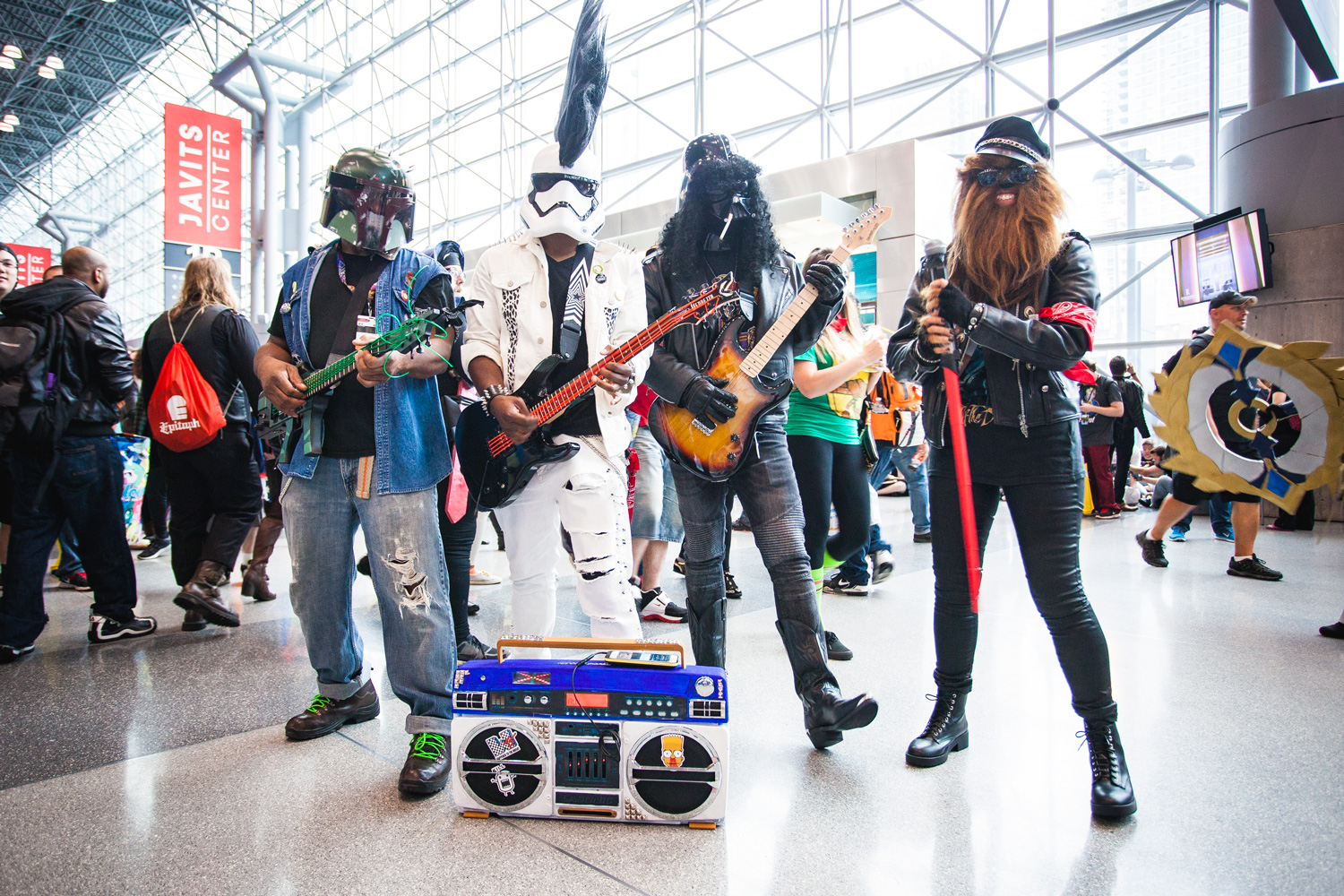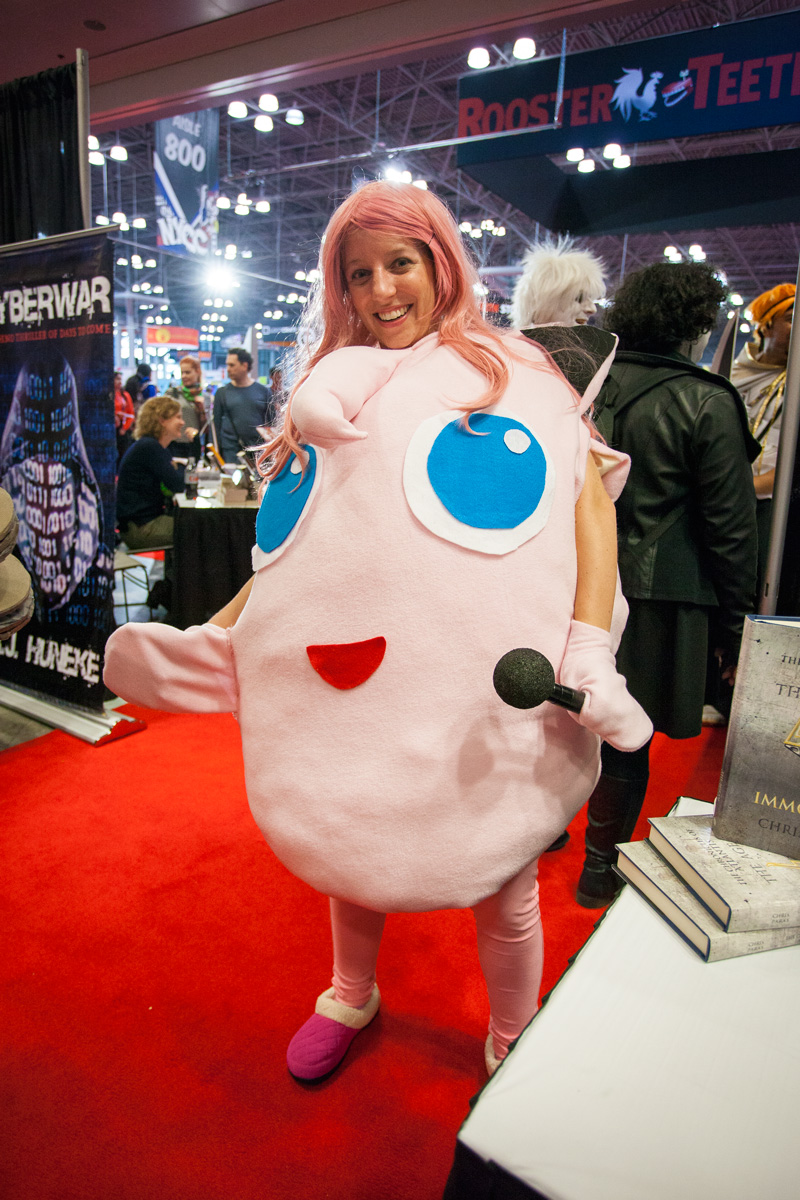 Adorable Jigglypuff Cosplay!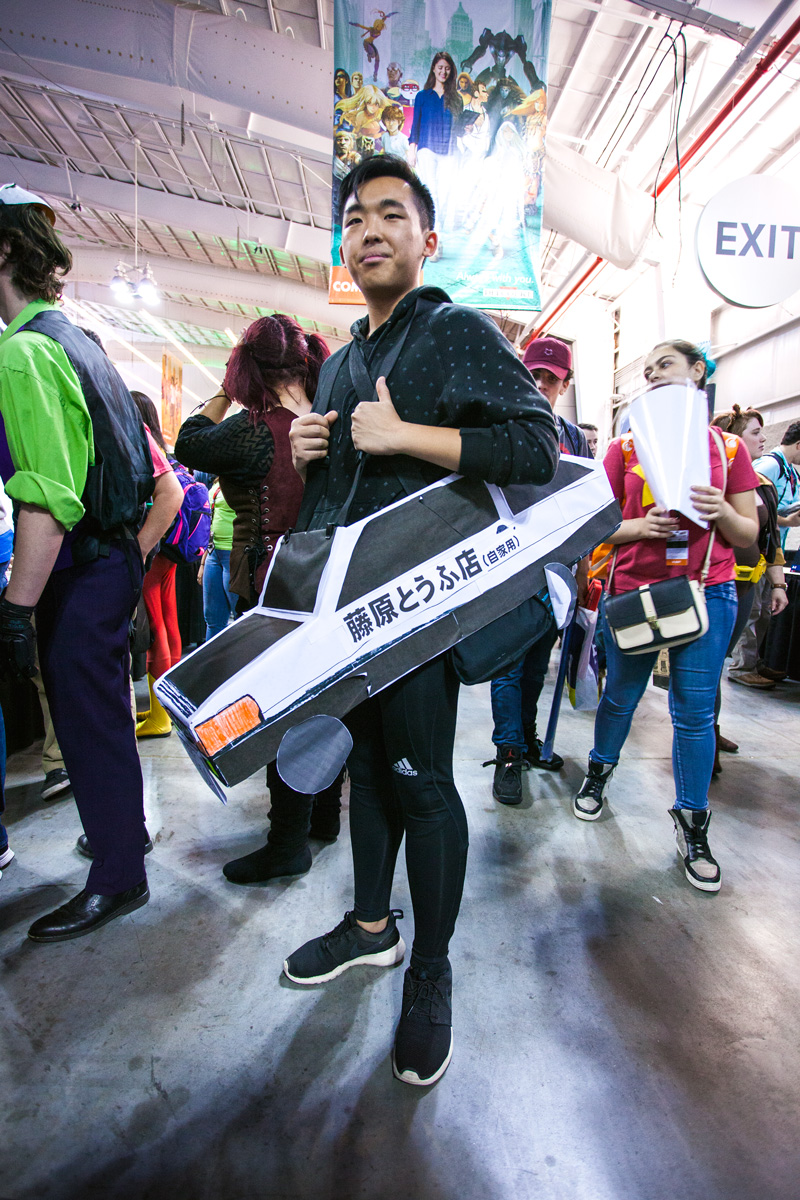 *Night of Fire plays in the distance*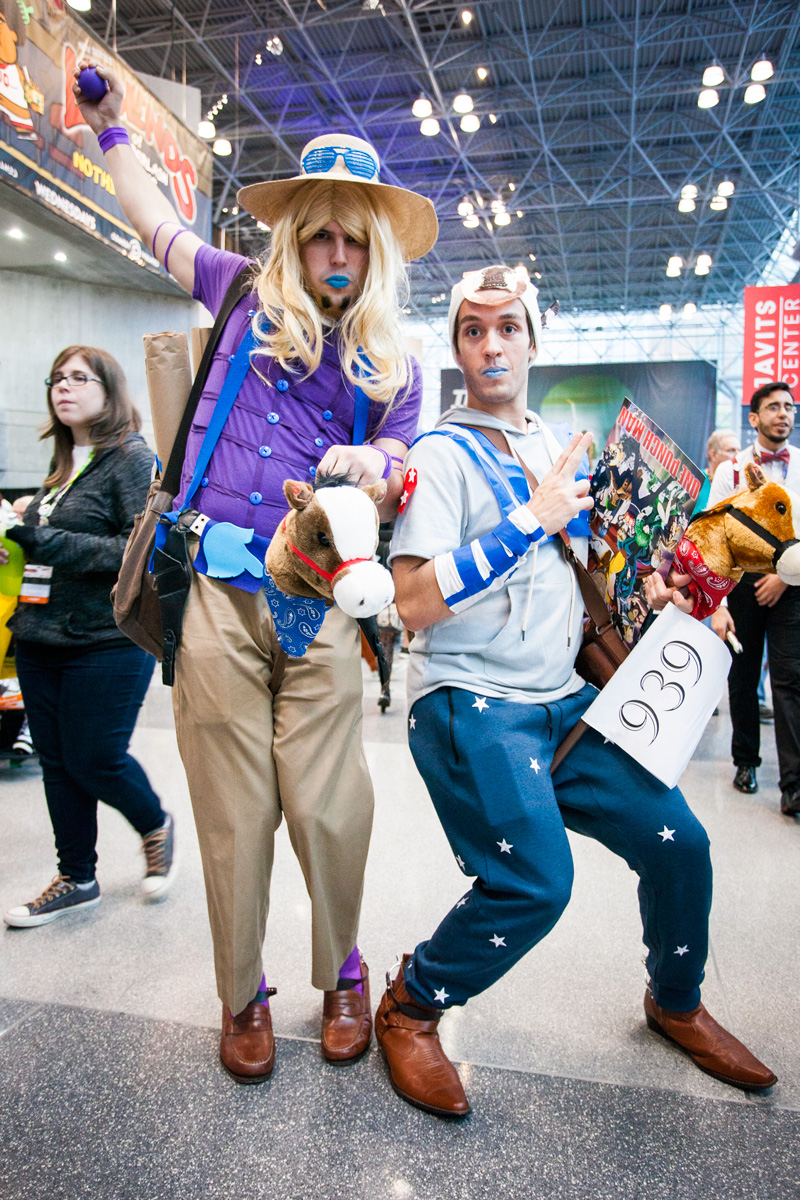 Super hyped to see some Steel Ball Run cosplay this year!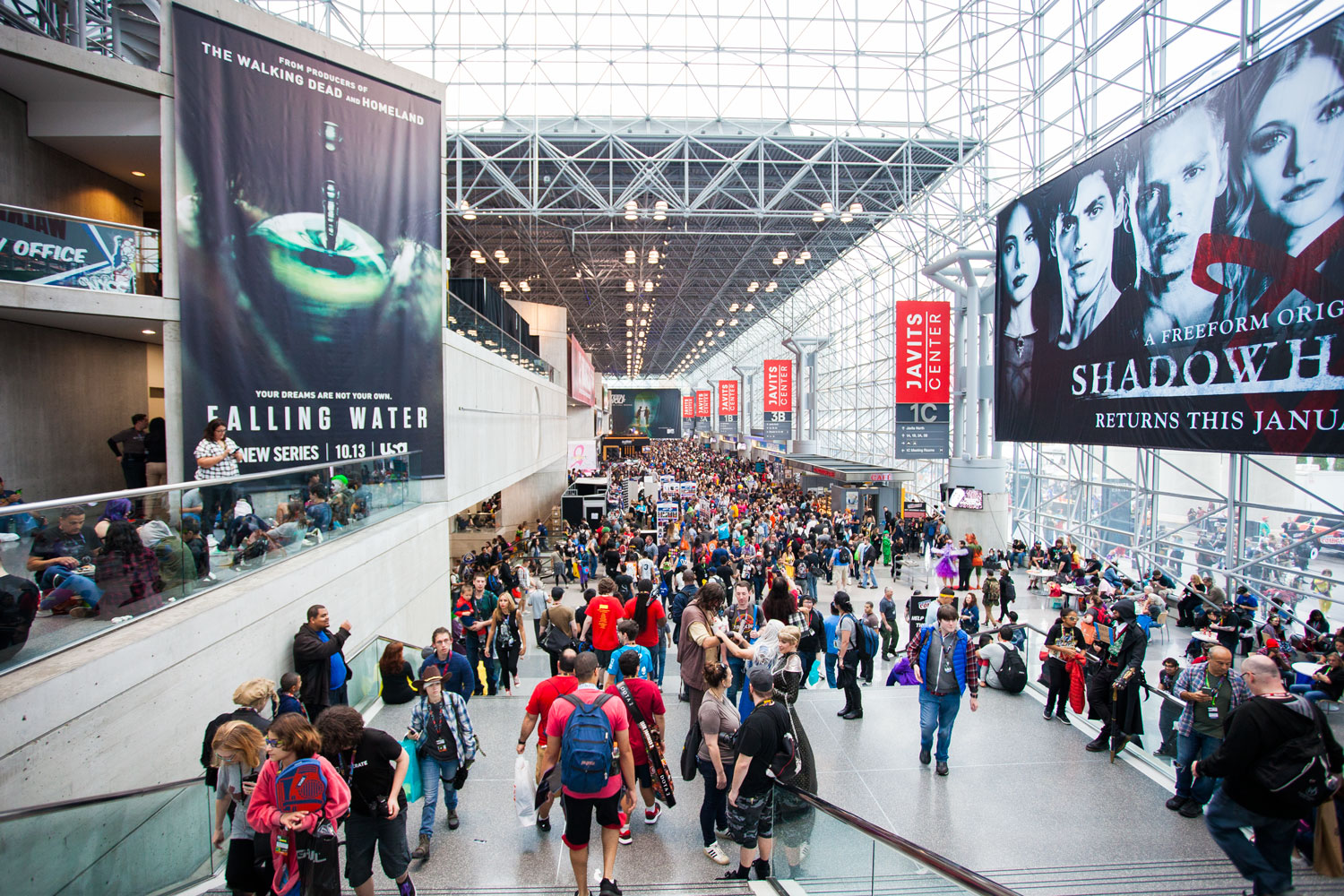 Overall this year's con was pretty uneventful.. somehow each year feels like the previous year with similar vendors, etc. I guess maybe since I'm mostly into anime there really isn't too much content at NYCC that I would be super hyped about. But I still had fun regardless, and somehow I can't help but come here each year. It's like tradition at this point, and it still remains the only real sort of 'convention' in NYC.
But luckily next year we have a new con starting up, Anime NYC! Super hyped to see what it's going to be like.
Anyway, hope you enjoyed the pics! See you all next year!!