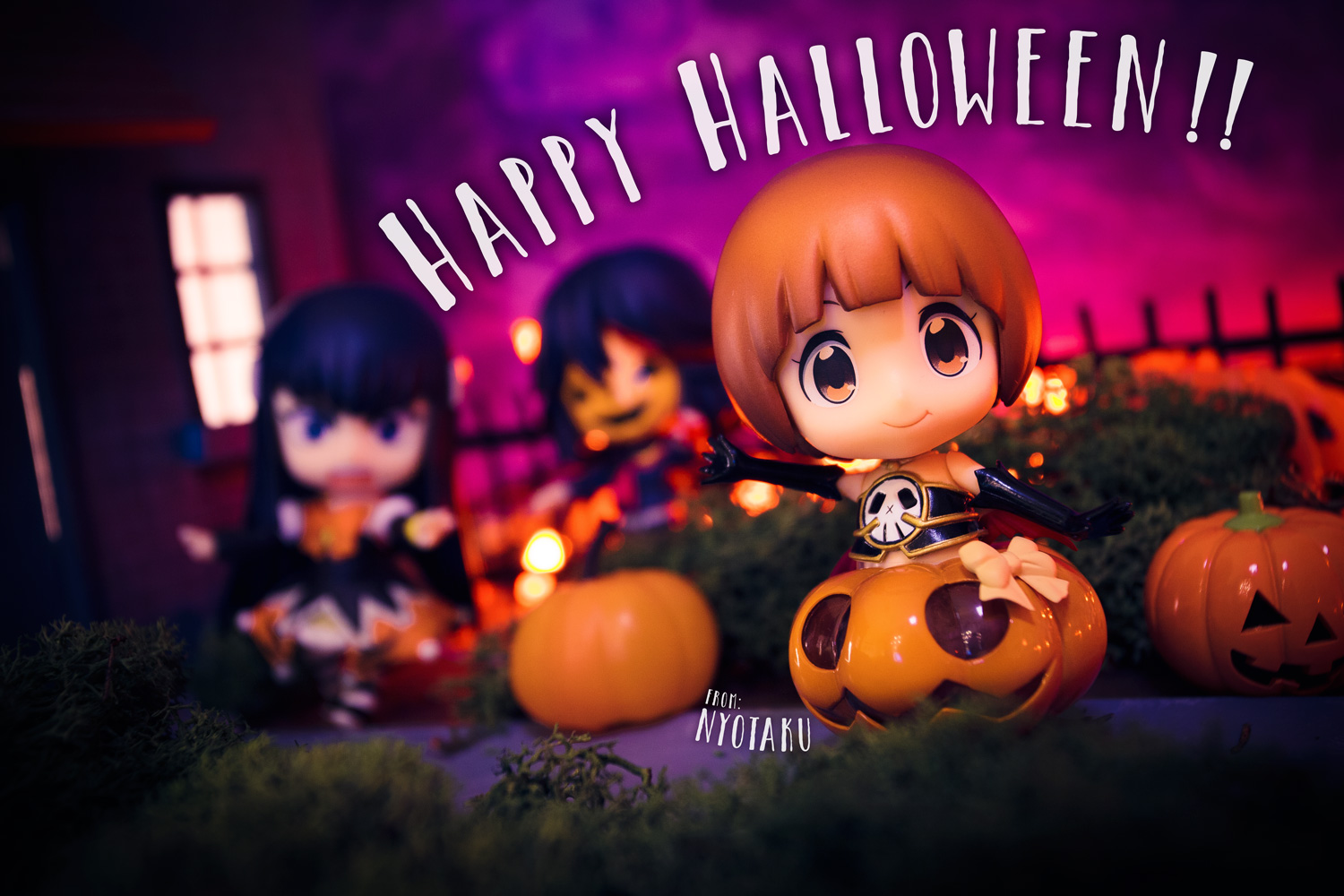 It's that scary time of year, time for Halloween! Obviously I love doing Halloween-themed photos to celebrate the occasion, and what better way to celebrate than with the Kill la Kill nendoroids 😀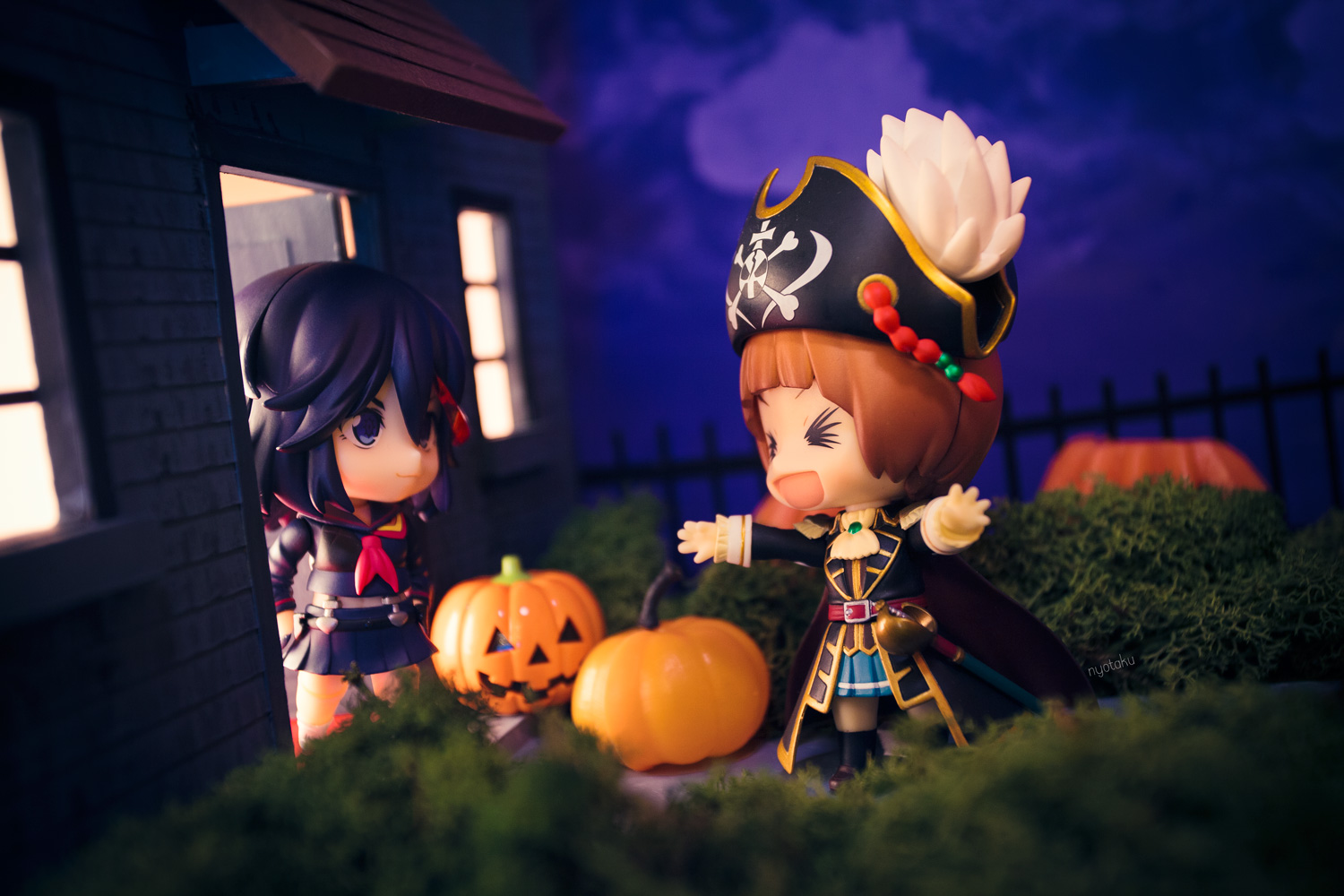 Trick or Treat!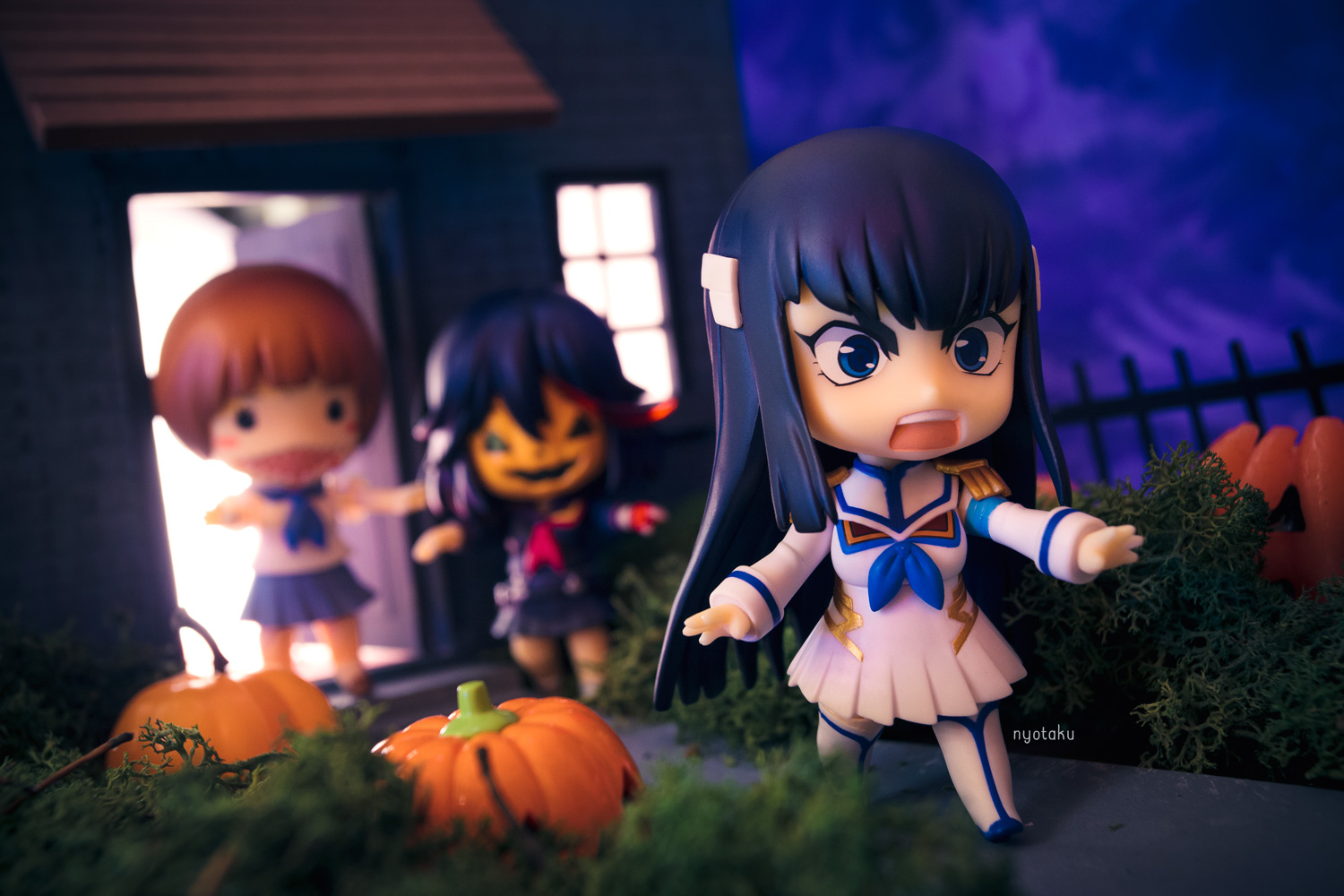 "Curse you, Underachievers!!"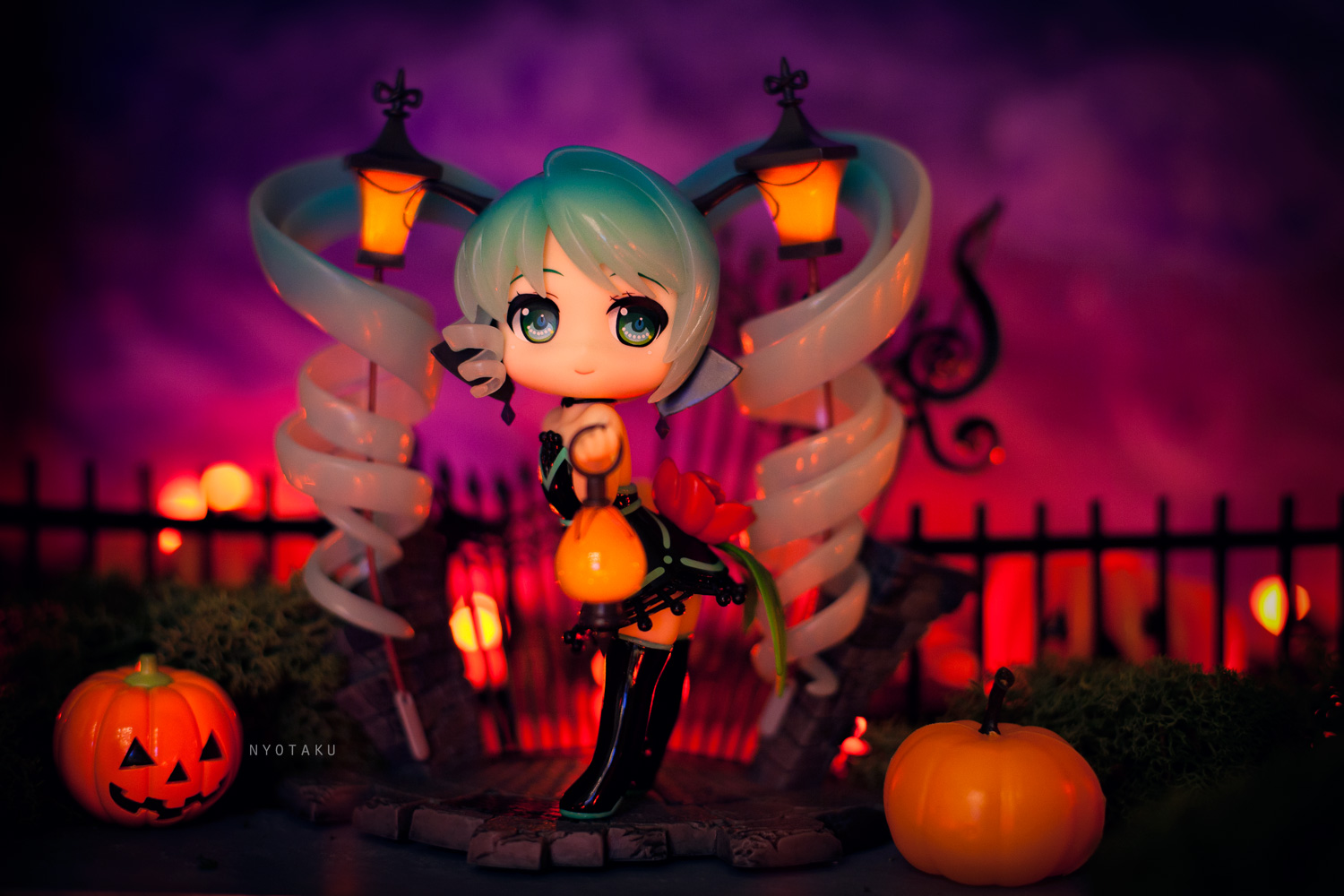 The great thing about Halloween is that it gives me an excuse to shoot some Halloween-themed figures! This lamp miku figure is quite lovely.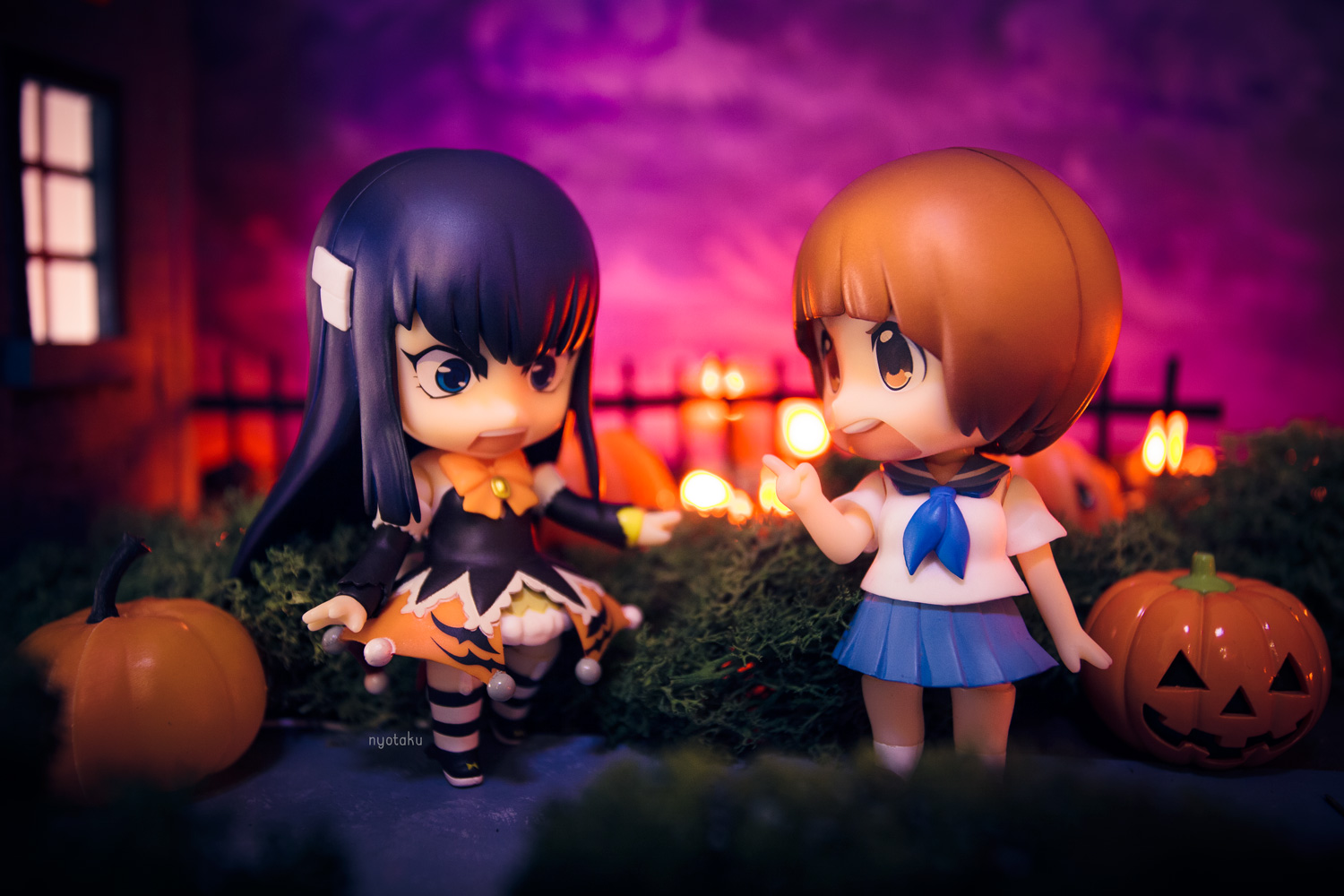 "Do I really have to wear this?"
"Of course, you have to have a Halloween costume!!"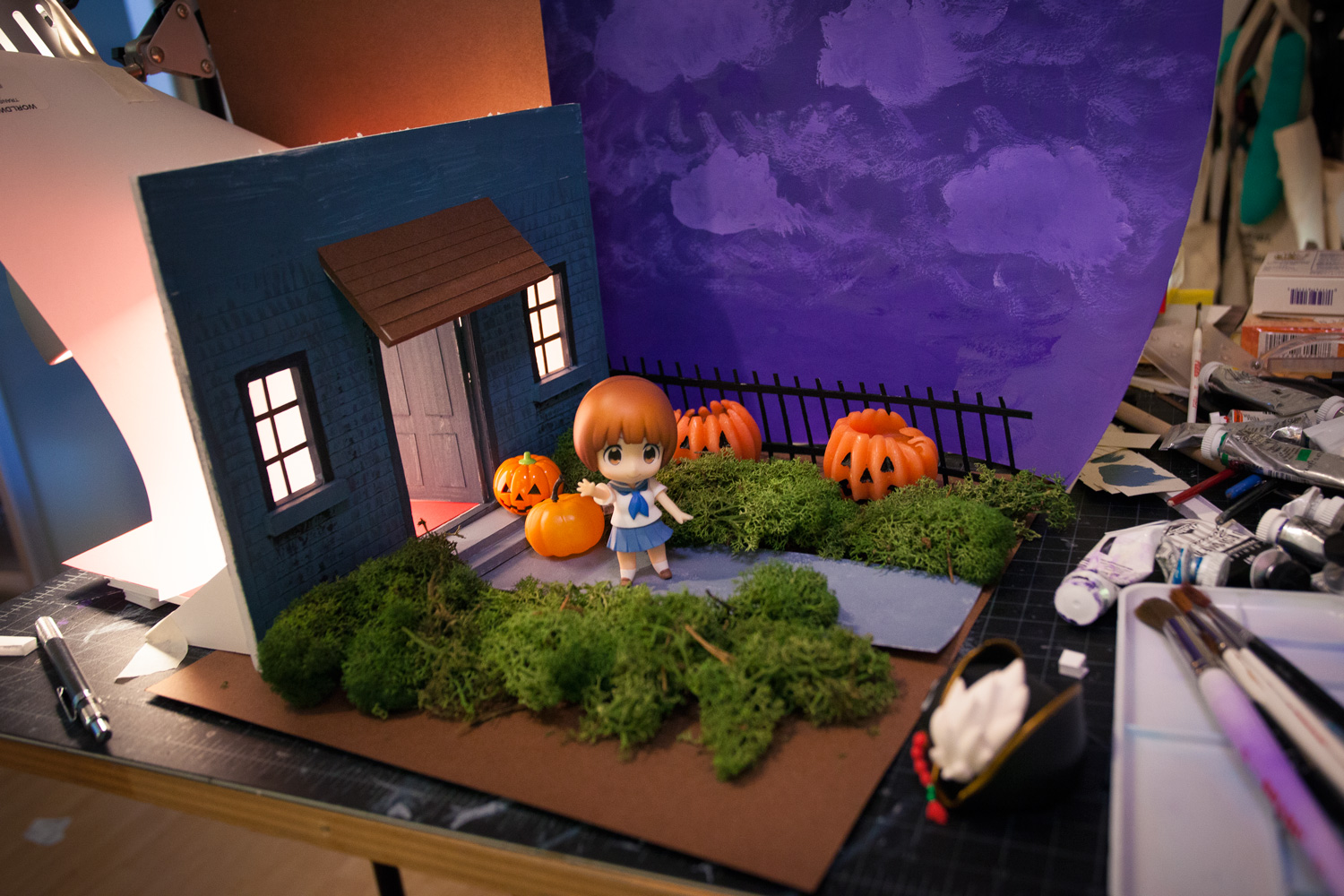 I feel like I've been building sets more and more lately, especially just for some simple photo shoots. Obviously I had to build a Halloween set, here's a quick behind the scenes look at the set I used in my photos! Built it using foamcore + paper for the house front, which is then painted over to add color + effects. Background is painted as well; since it's just a backdrop it doesn't have to be too detailed as it's mostly out of focus anyway.
Happy Halloween everyone! Be sure to have a fun & safe time, and don't forget to eat lots of candy!!