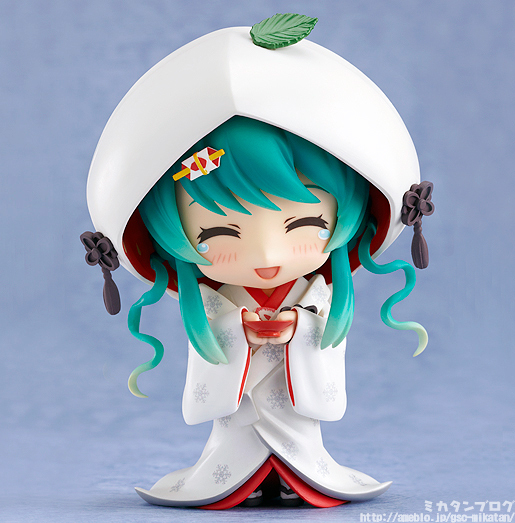 Mikatan has recently updated her blog with pictures of what I would probably call the most beautiful nendoroid made so far! Nendoroid Snow Miku 2013 looks simply stunning!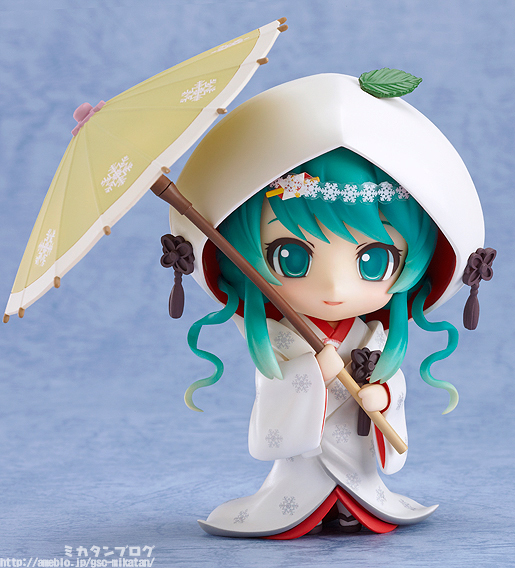 Love the hood & Umbrella.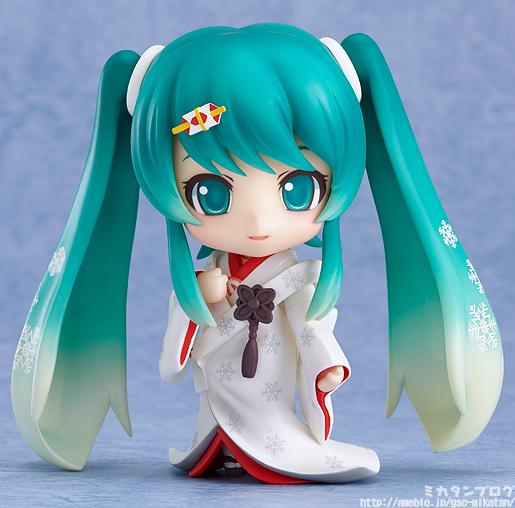 Her twintails are simply stunning! Love her robe as well.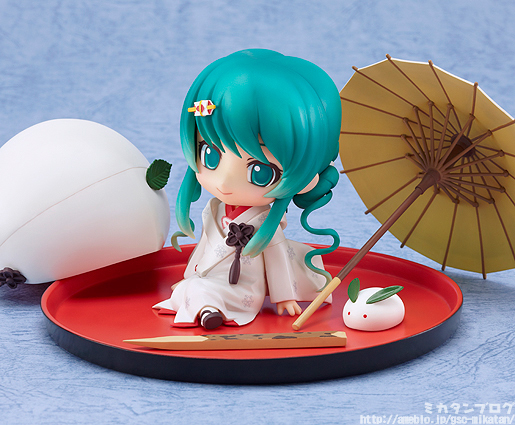 Looks like she can also have a sitting down pose as well.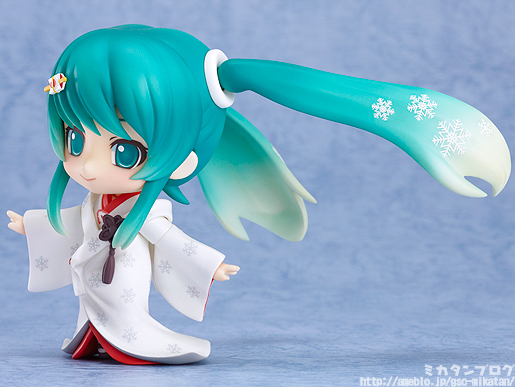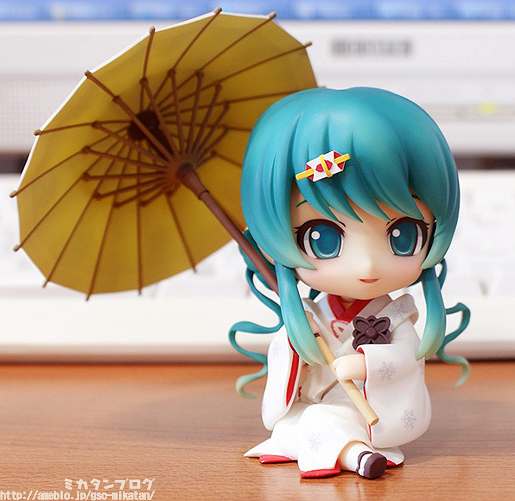 So cute~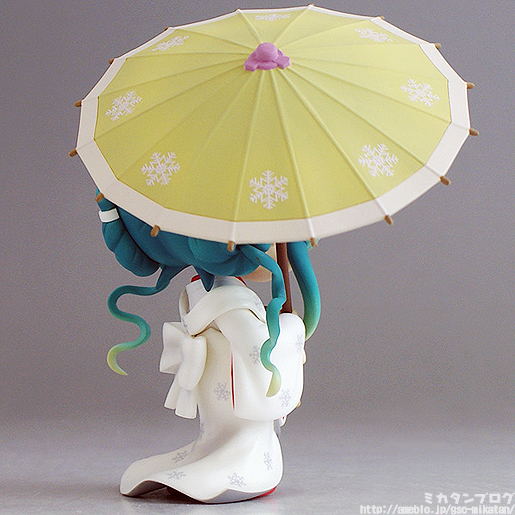 While not much info is available as far as pre orders go, According to Mikatan's blog (Using the power of Google translate!) she will be sold at the Sapporo Snow Festival via online lottery, this year's Wonfest, and at the GoodSmile Cafe in Akihabara with more details to be announced shortly. I'm hoping she will be up for order on the web, be sure to check the Goodsmile Online Shop for more info!
Photo and Info credits: Mikatan