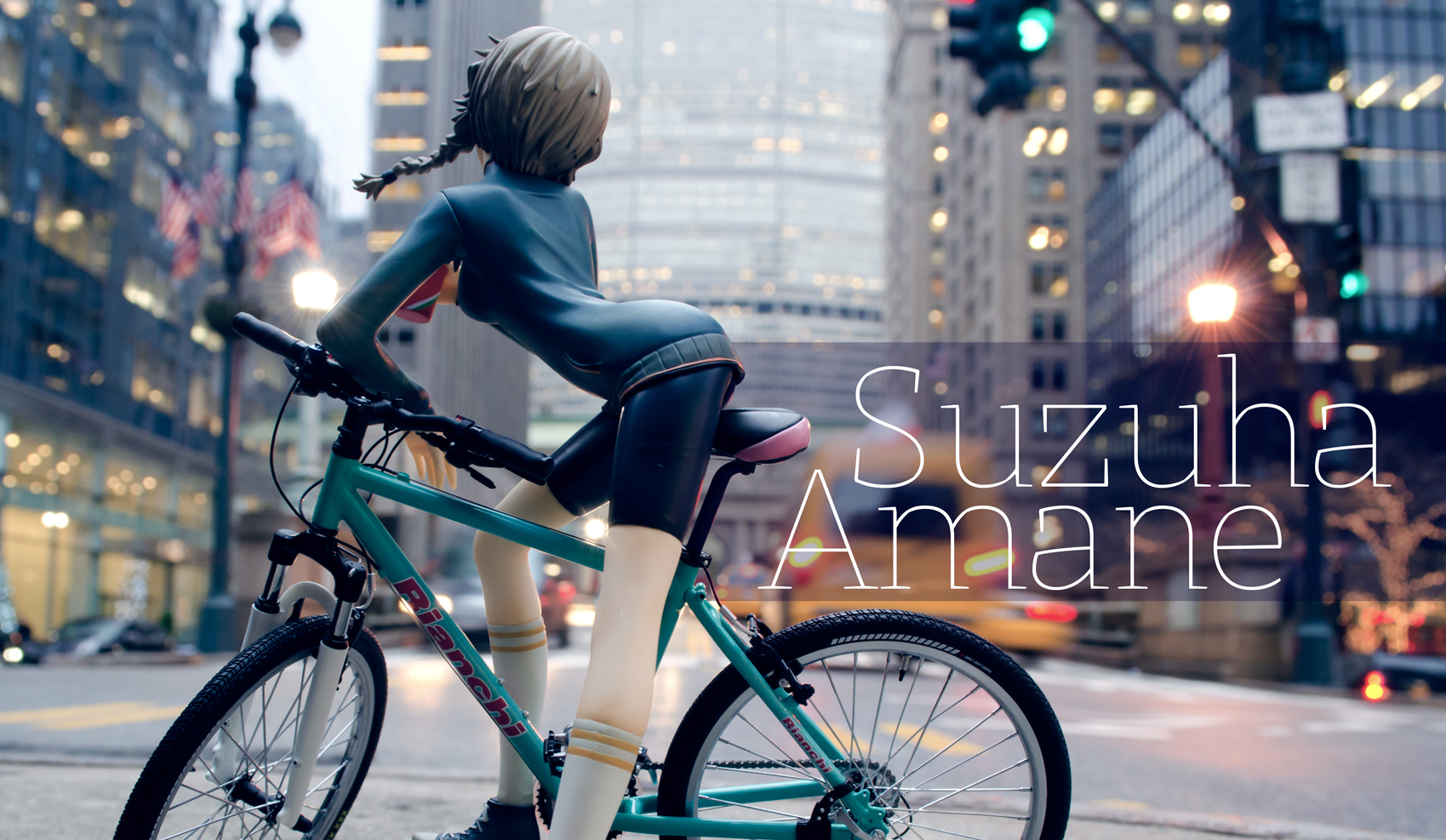 I think I might have just have a new favorite figure! I got my 1/8th scale Suzuha Amane in the mail the other day, and simply couldn't wait to do some photos with her. As luck would have it yesterday was unseasonably warm for December, making it the perfect day to do some outdoor photos!
I think the reason why I like this figure so much is that she fits in perfectly in an outdoor/urban setting. I was pretty excited to get her just so I could take photos with her.
This is my first time doing an outdoor photoshoot out on the street, which as I found out can be pretty challenging as there are so many people walking around.
Since it's now December everyone has Christmas lights and displays set up, which makes for a nice atmosphere.
The lights from all the cars can make for a nice effect as well.
As night fell it was time to move somewhere with lots of light, which brings us to Times Square.
TSQ is world famous for its flashy billboards and bright lights, which makes for a nice backdrop for night photography.
The downside is that Times Square is literally packed full of tourists. There are so many people walking around it makes it hard to find a good spot to do a photo shoot. Luckily I finally found a tall table where I could get plenty of shots at different angles.
Now normally when I do outdoor photos most people walk by without saying anything, but here everything was different since 90% of people walking around were sightseers. I had many curious onlookers, some came up to me wonder what I was doing. A few people would walk by, snap a picture of suzuha with their camera, and then walk away without saying anything! Very strange, you'd think they would at least say hi or something 🙂
Probably the highlight of the night was when a Japanese tourist came up to me and recognized Suzuha as being a character from a Japanese Anime. He didn't speak very good English, but he seemed pretty interested in what I was doing. He even wanted to take my photo! Very interesting character
Lights in Times Square are so bright and change color so often it can be a bit of a challenge getting consistent photos, but you manage somehow.
Overall it was a crazy but fun time going around and getting photos of Suzuha. I think I definitely see myself going out again soon to get even more photos, I just love this figure so much!
Thanks for looking!