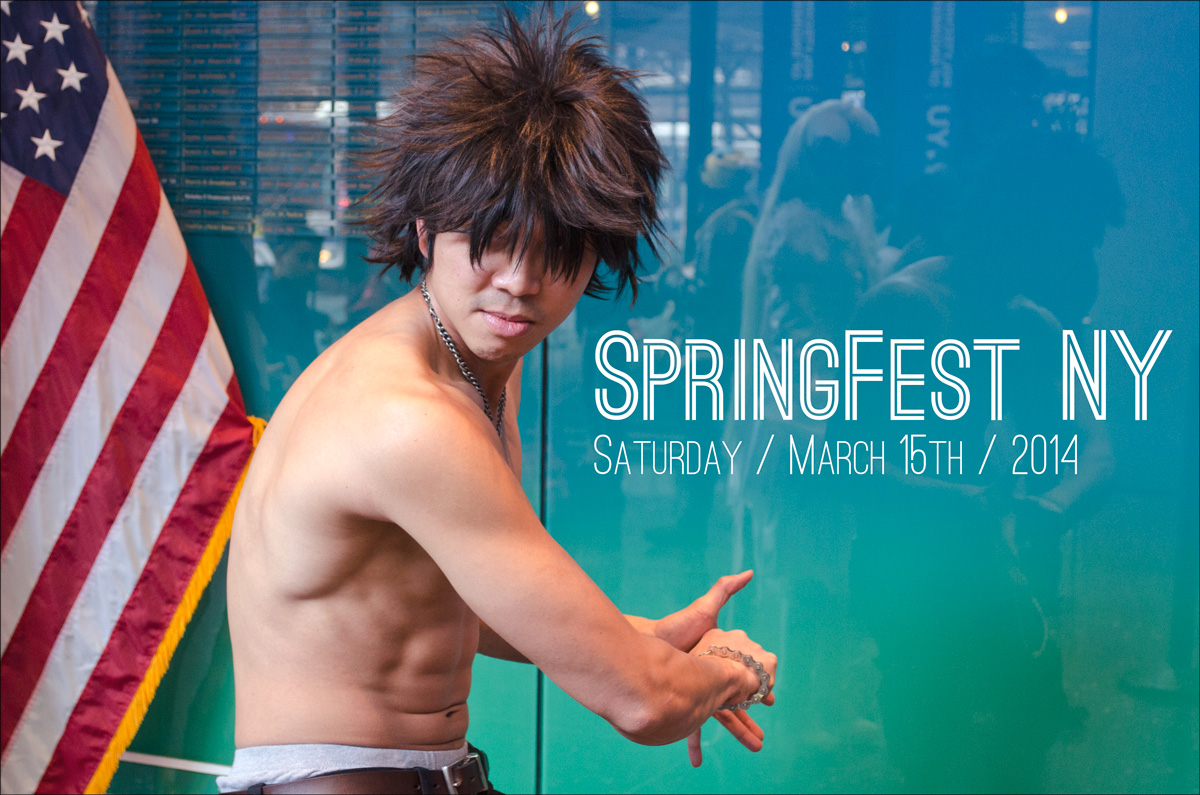 Today we take a break from the usual content to look at another local anime convention, SpringFestNY!
Today we find ourselves in the Metrotech district in downtown brooklyn, an area know for institutions that focus on Science & Technology. Held on the ground of NYU Polytechnic, SpringFest NY is a relatively small student-operated anime convention open to the public. I honestly had no idea that such an event even existed, I only heard about it on twitter the morning of and decided to come and check it out.
Checking out the dealers room first in what I assume to be the gym of the school. A few different vendors and artists selling various merchandise.
Nendoroids!
Of course you can't have an anime convention without lots of cosplay! More cosplay pics below:
Lovely Chun Li Cosplay
Fuyukai Desu
Great Yoshino cosplay!
Those Abs O.O
It was a fairly warm day out on Saturday, so a few cosplayers were about and about on the grounds enjoying the weather.
Loved this Nui cosplay by Nekonami Cosplay
Some congoers practicing their sword fighting skills.
Back inside to look around some more.
I love the print on her top!
Loved this Asuka and Shinji duo
Banishment, this world!
Overall it was a really fun convention, Now that I know about it I'll probably try to go back again next year. Hopefully the more the word gets out about it the more popular it will become! Props to all the great cosplayers at the convention, if you see your picture and want a full resolution copy for your blog/page/whatever I will happily provide it for you. You can email me at nyotakublog@gmail.com so I can send you the files.
Thanks for looking!