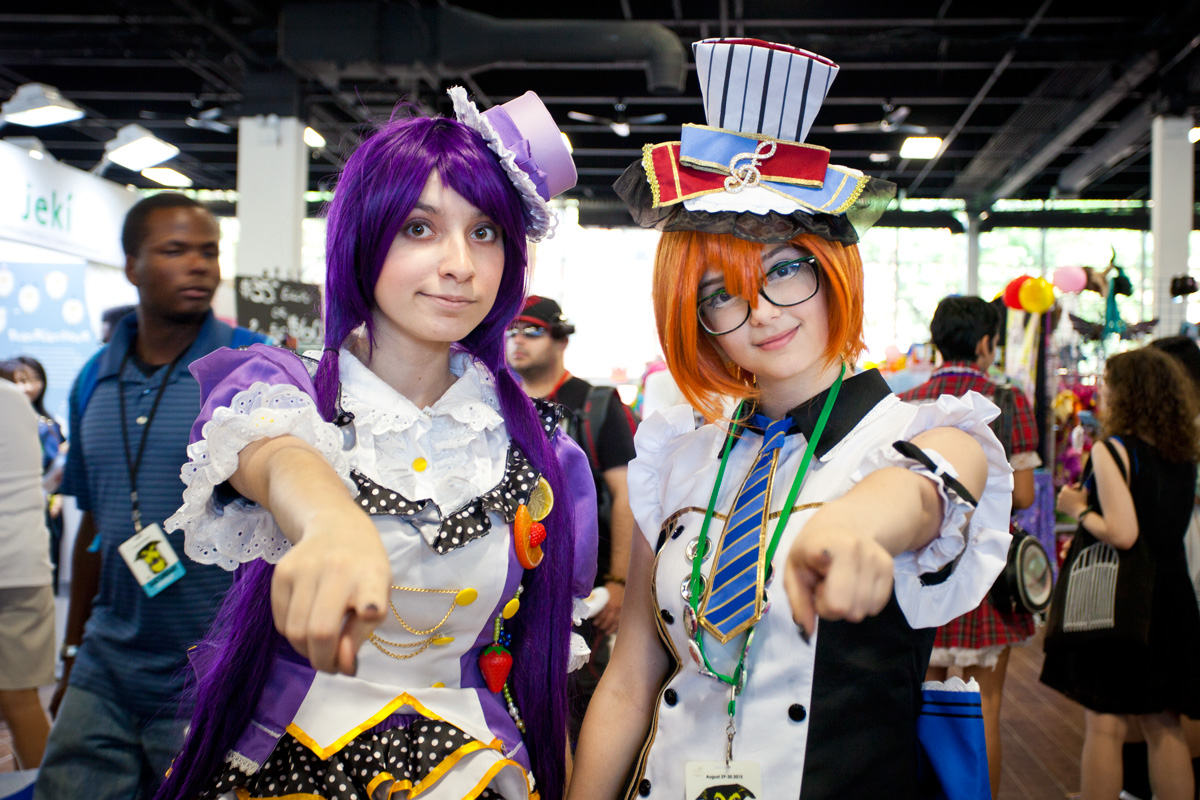 One of the events that I've been looking forward to for a while now is Waku Waku +NYC, an anime / Japanese pop culture event located in Greenpoint, Brooklyn. NYC has been long overdue for a dedicated anime event ever since NYCC ate up the New York Anime Festival, and it looks like Waku Waku is the answer to the lack of anime events.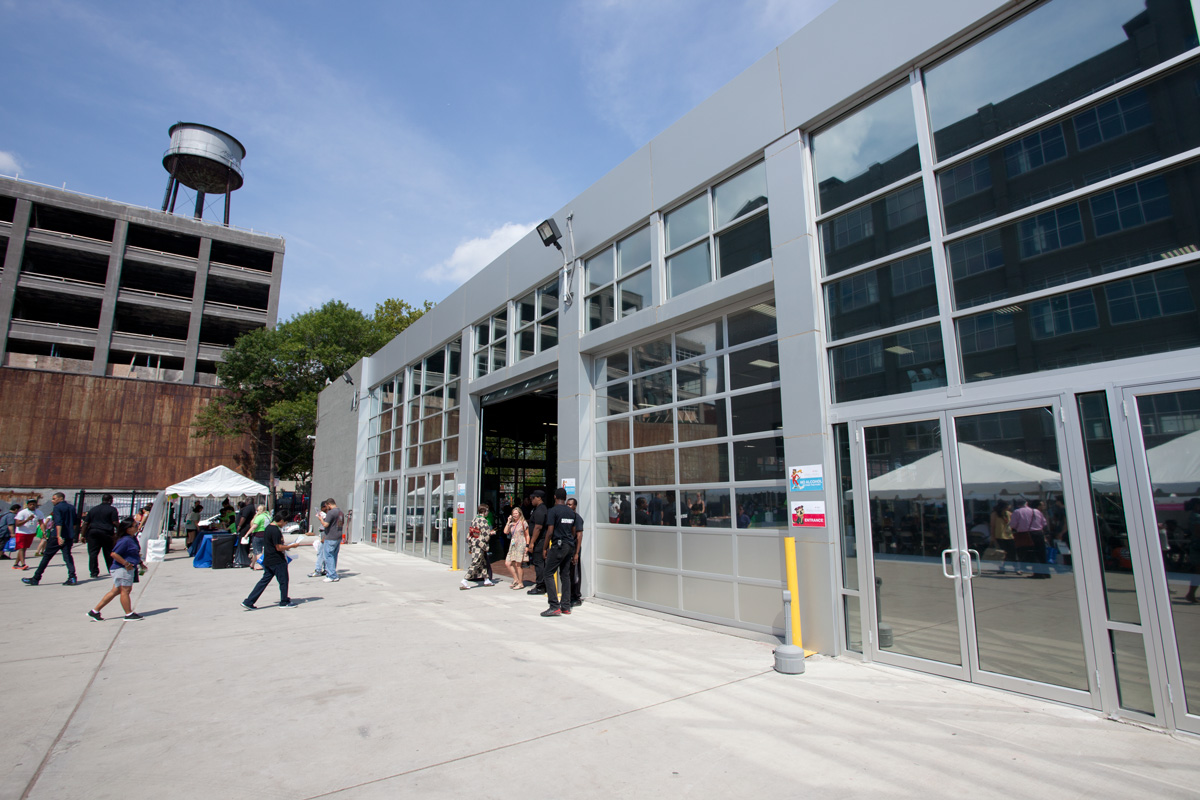 The even took place at the Brooklyn Expo Center, with a few other events being held in other venues in the Williamsburg area as well.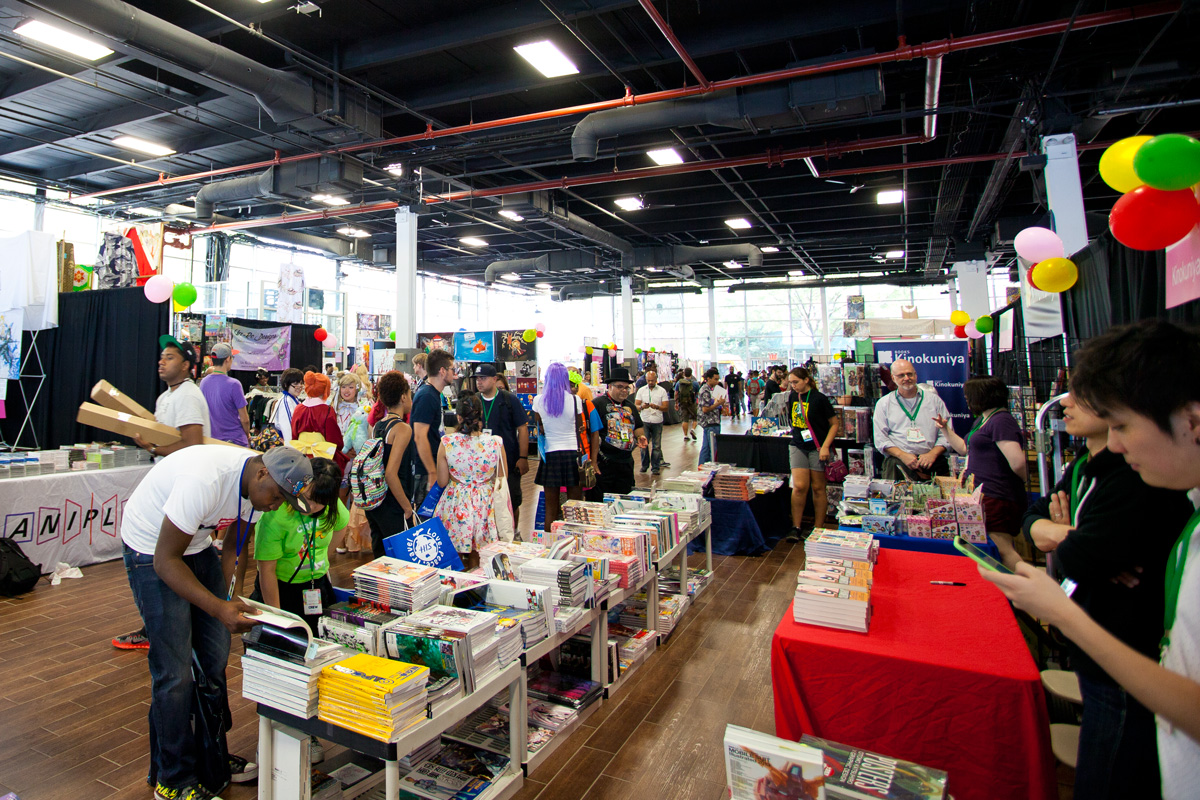 With industry booths such as Aniplex, Funimation & Kodansha, Waku Waku definitely feels much like an official anime convention. The expo center was filled up with booths selling a variety of merchandise, such as the Kinokuniya booth seen here which sold mostly art books.
Some sort of transforming Shinkansen robot at this industry booth.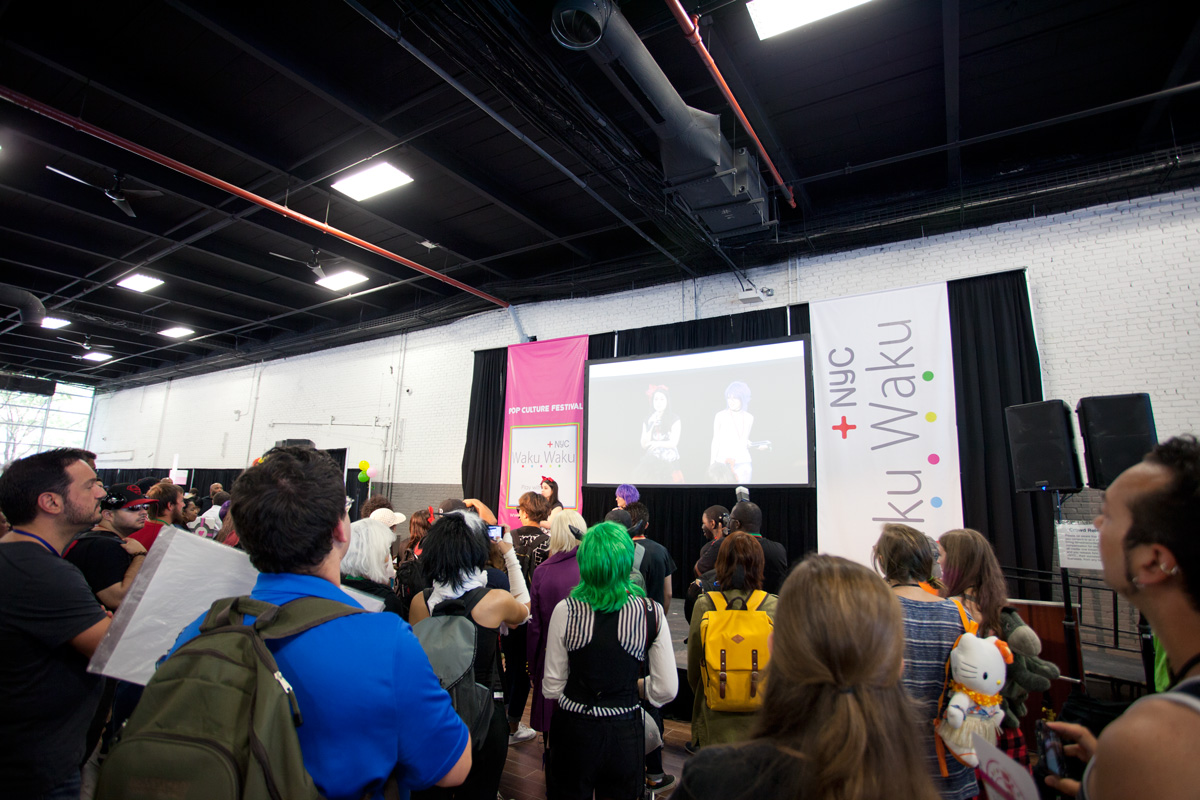 Being only two days, panels & events were fairly limited compared to other conventions. But it was definitely a really good start considering it's in its first year, and it's still a relatively small con. This was the main stage which was set up in the center of the venue, I think this was the anime trivia game which was hosted by Goboiano.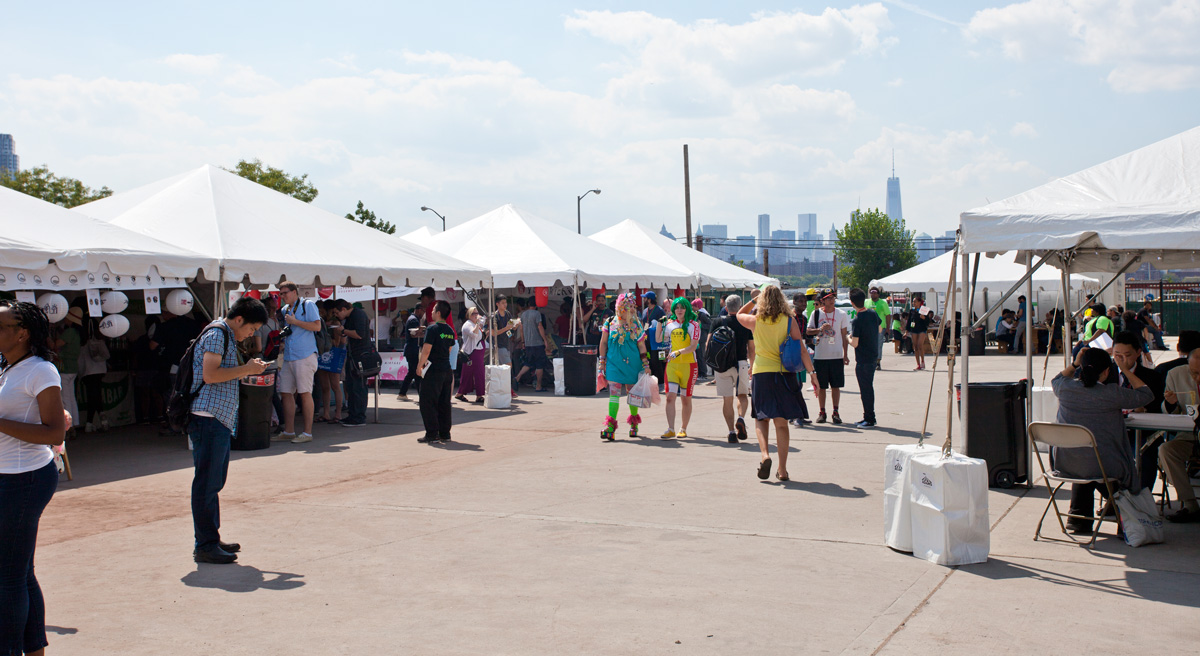 While one of the big draws to Waku Waku is anime; Japanese Culture played a huge role at the convention as well. They had a whole outdoor setup with vendors selling various Japanese fare such as Takoyaki, Meat Buns, Taiyaki, and Shaved Ice. Ended up trying some Pork Katsu at one of the booths which was rather good, but they were also charging $4 for some bottled tea which was a bit much. At least there's bodegas in the area where you can get some iced tea for 99 cents.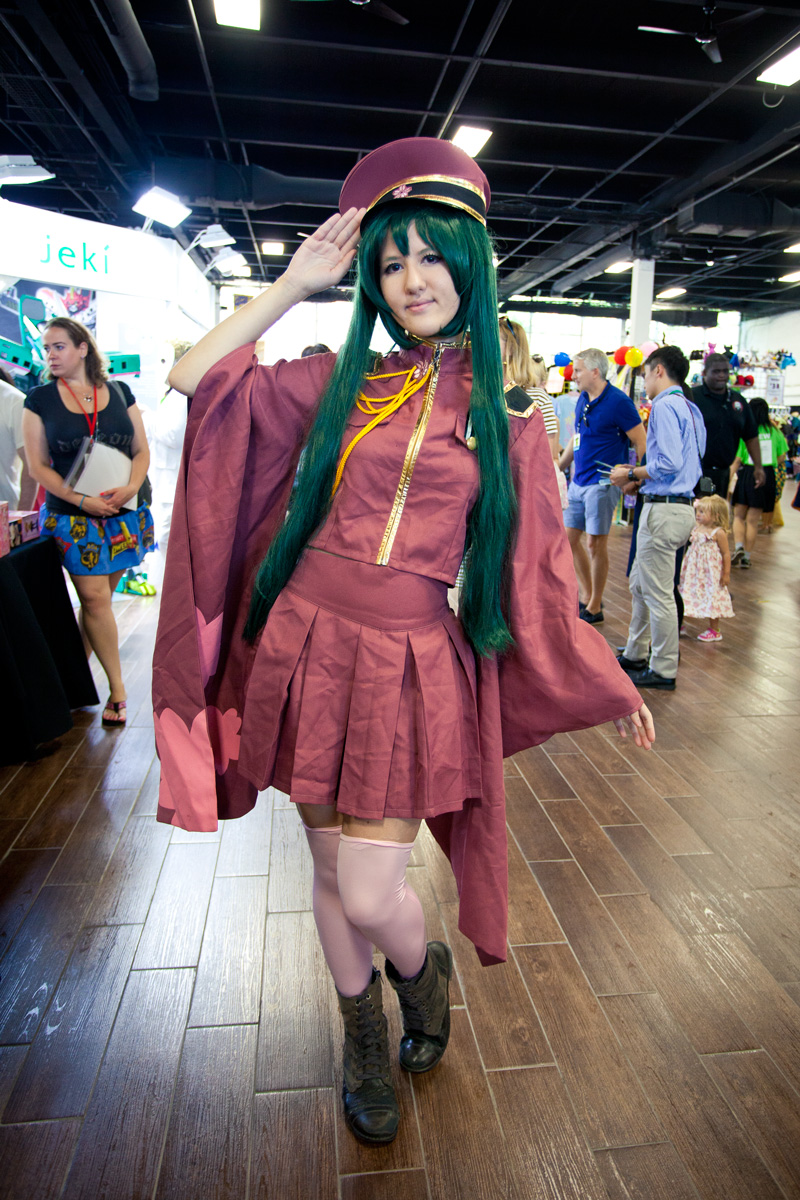 Obviously a Con isn't a Con without Cosplay! Lovely Senbon Miku cosplay spotted.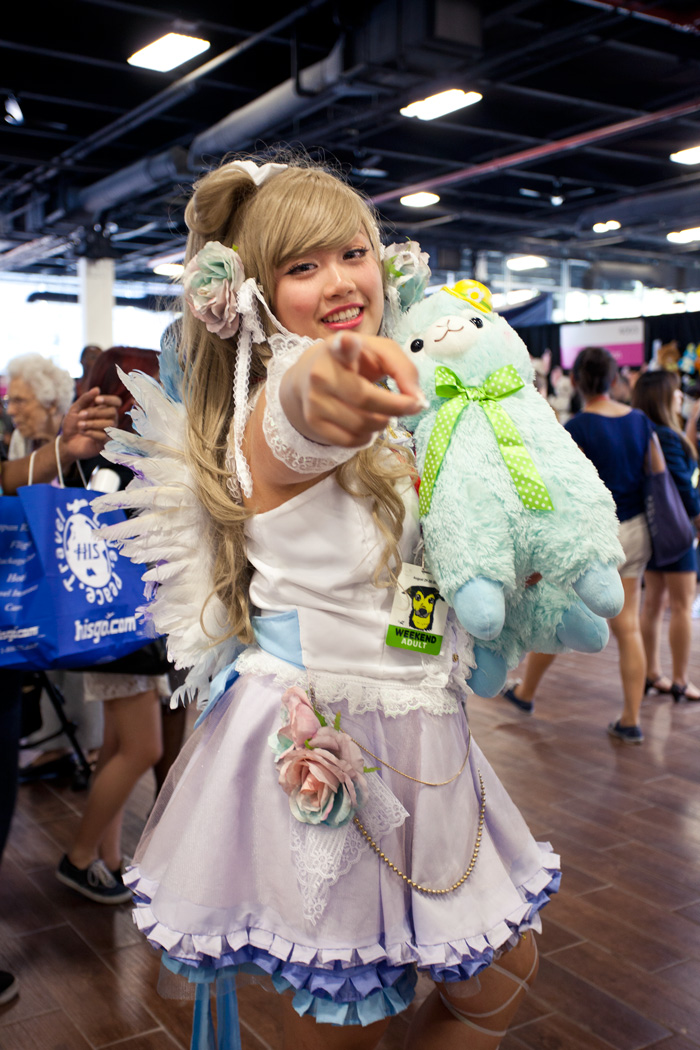 Nicely done Kotori Cosplay.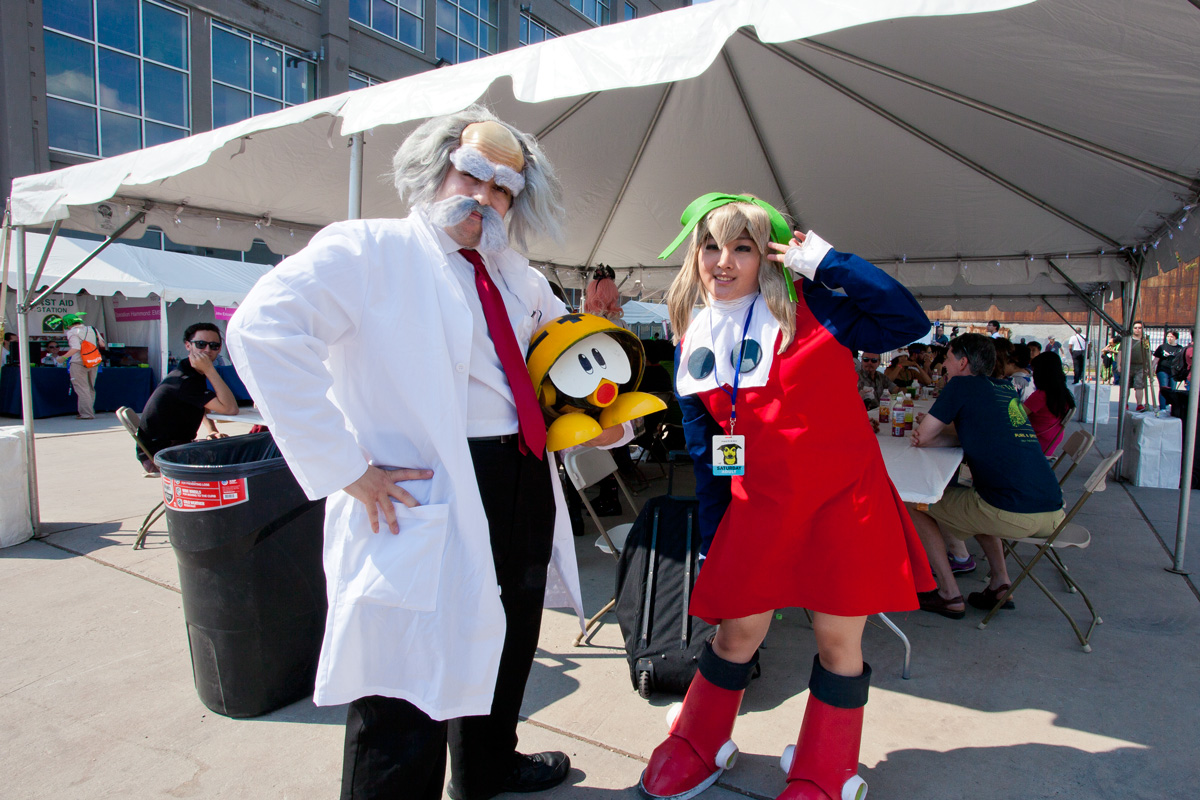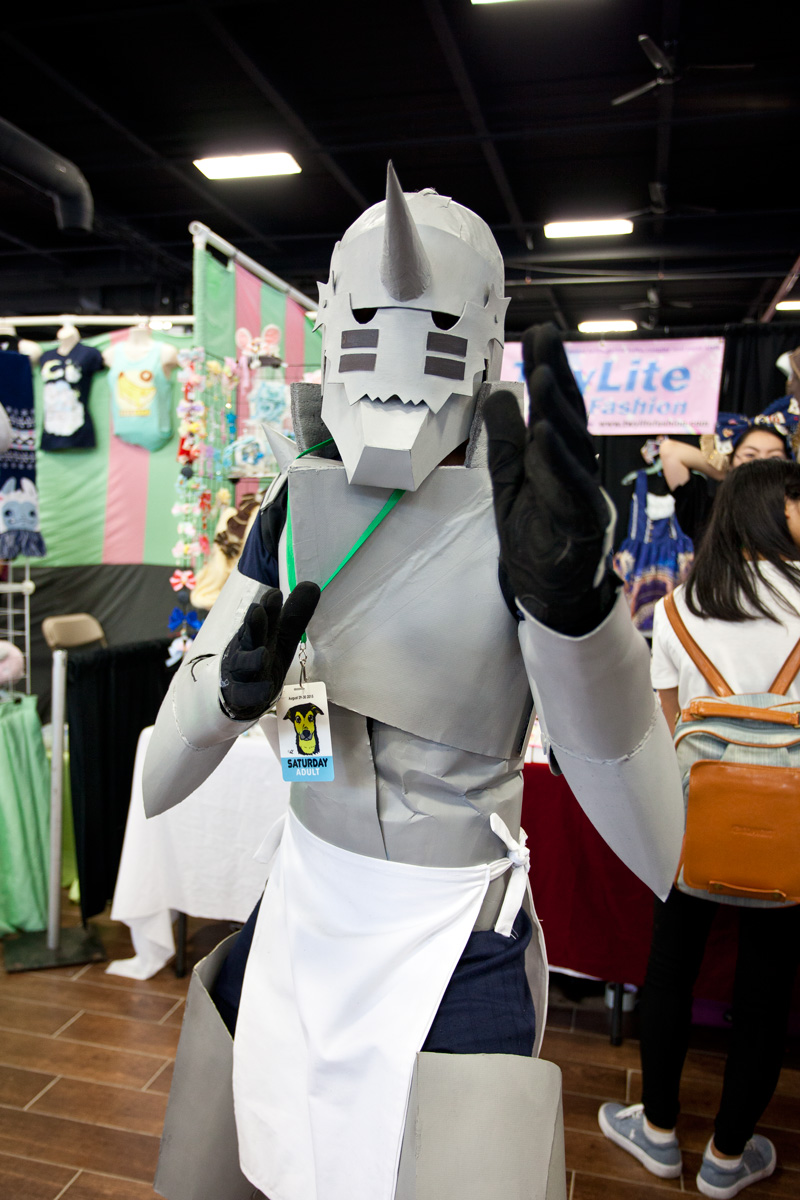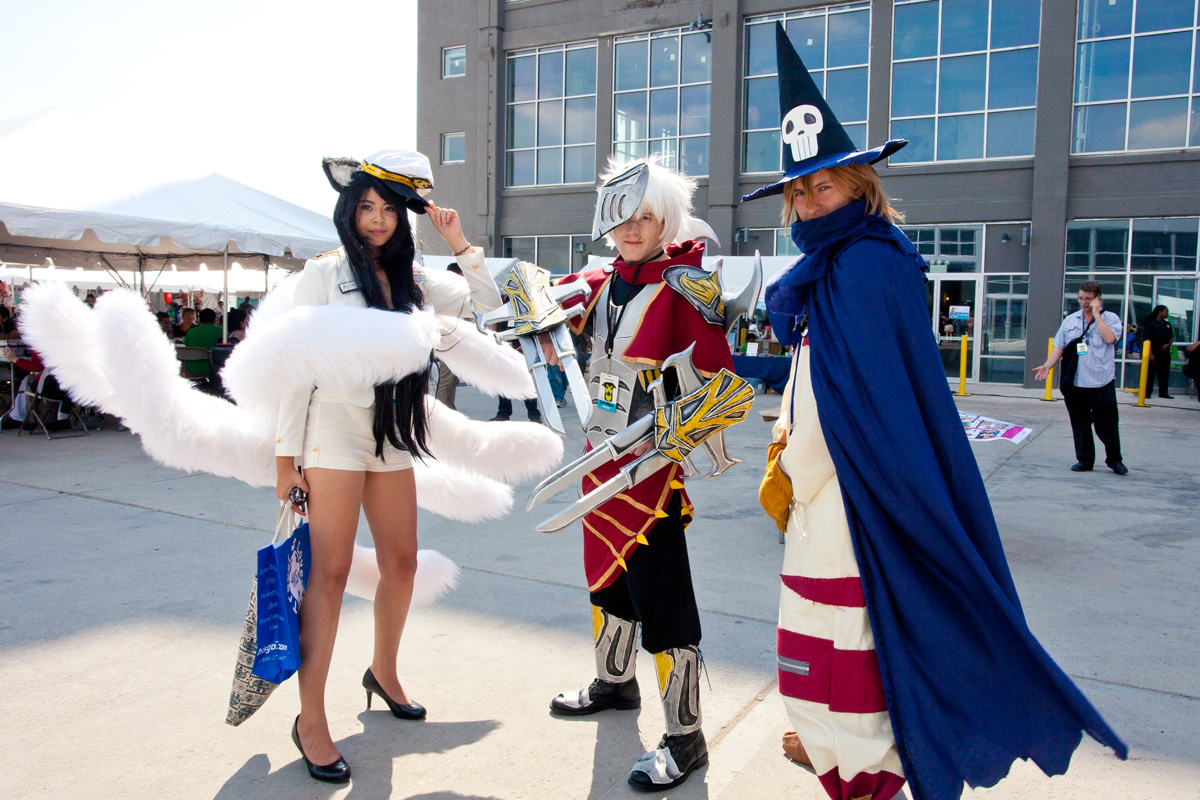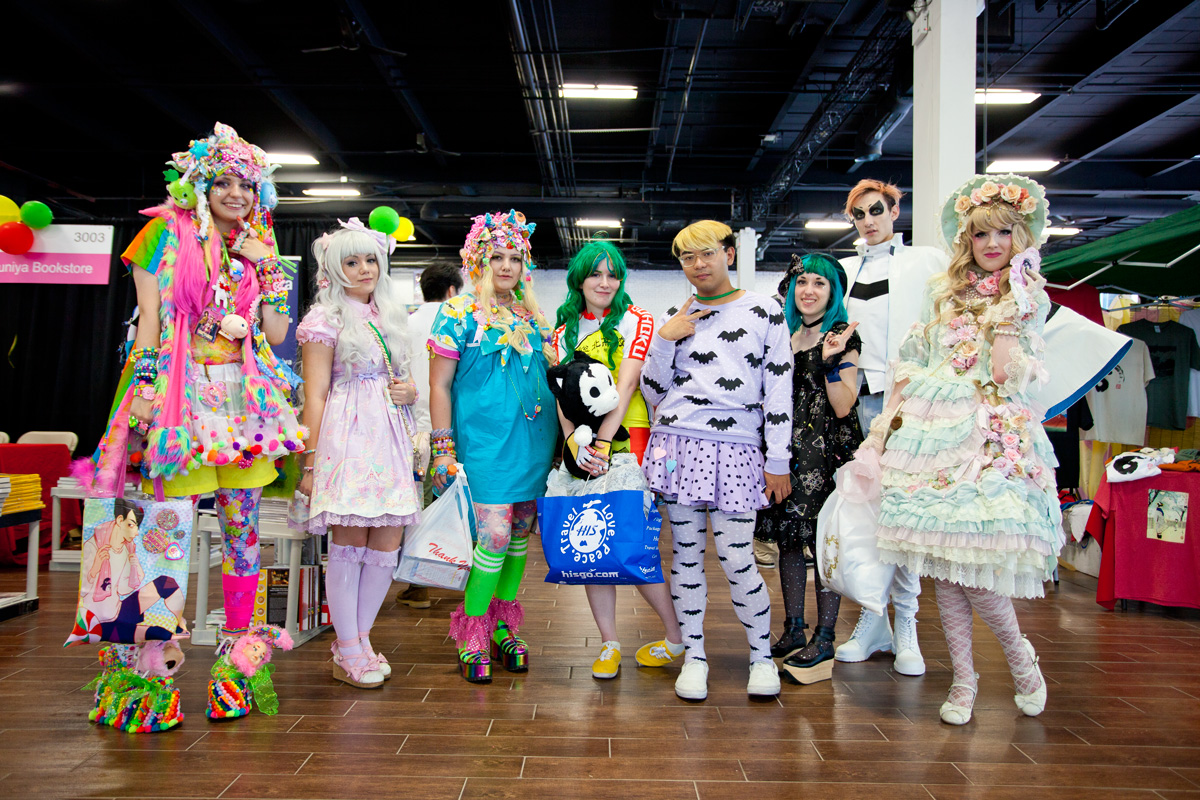 While there was some cosplay at the con, there definitely wasn't as much as you might expect at your typical anime convention. Since Waku Waku seems to be geared more towards general Japanese culture, there was more Japanese-inspired fashion to be seen at the convention rather than regular cosplay. Throw in fashion shows from PUTUMAYO and Tokyo Above-Underground, and you're bound to have loads of colorful outfits walking around. Having been to art school I found it really interesting to see so much fashion in one place since you don't see Japanese Lolita fashions in public here in the states too often.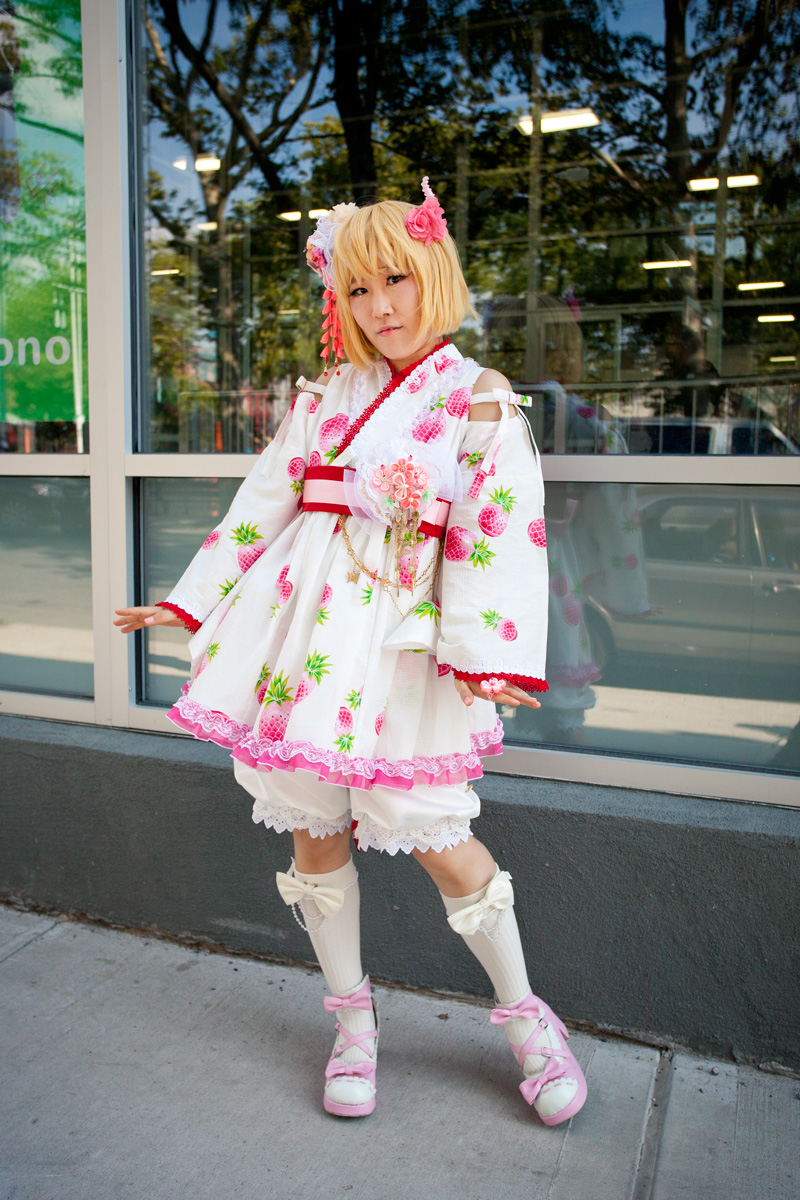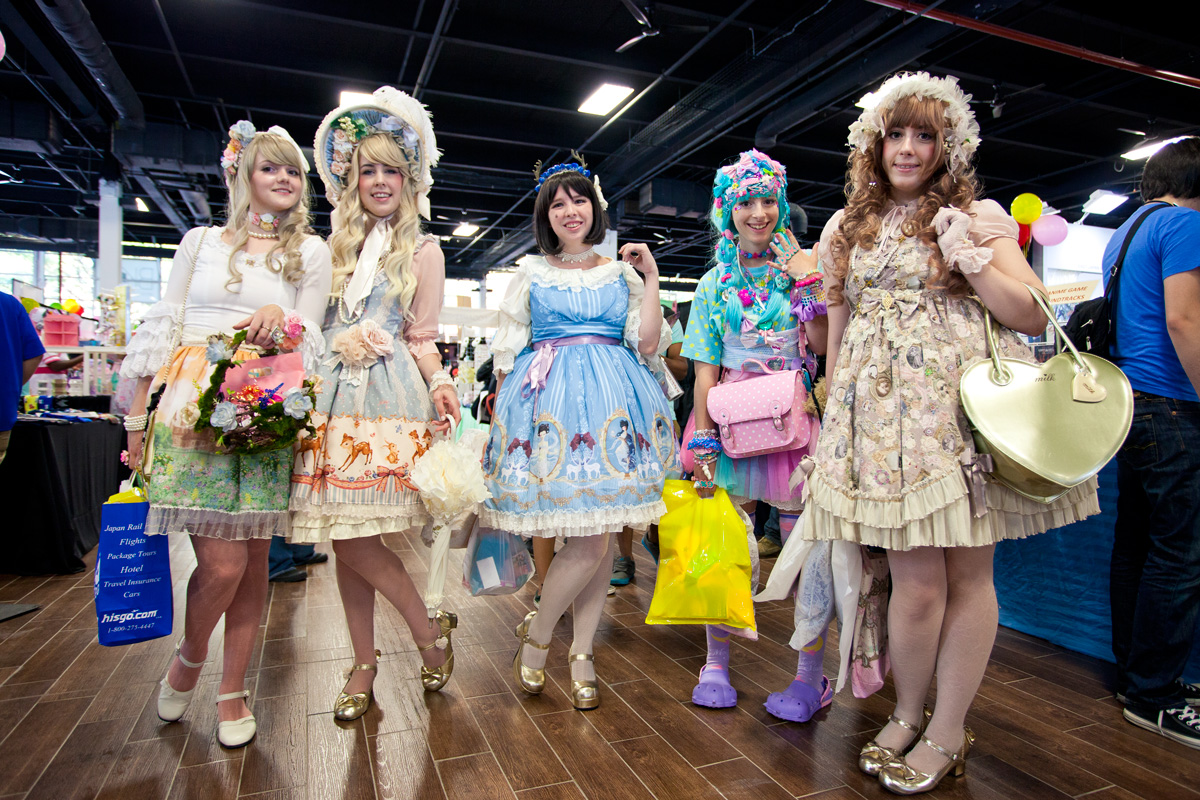 Overall I will say that Waku Waku was definitely an awesome event, and despite its relatively small size they still managed to have a little something for anyone into Japanese anime / culture. It definitely has a huge potential to become really big, and I hope that next year it can be even bigger and better!
Cosplayers, if you see your picture, I would love to give you credit! If you see your photo and want me to add a link to your page, comment or email me at nyotakublog@gmail.com. Photos are free to use for your cosplay page, just give a link back to my blog if you can.
Thanks for looking!