One of my goals for this year was to get out to more anime conventions, and this past weekend I did just that! Today we look at AnimeNEXT, an anime convention held yearly at the garden state expo center (About an hour or so from Manhattan). This was my first time attending so I was excited to see what was in store. Needless to say it was tons of fun! This post is dedicated all the wonderful cosplay that AnimeNEXT had to offer. Enjoy!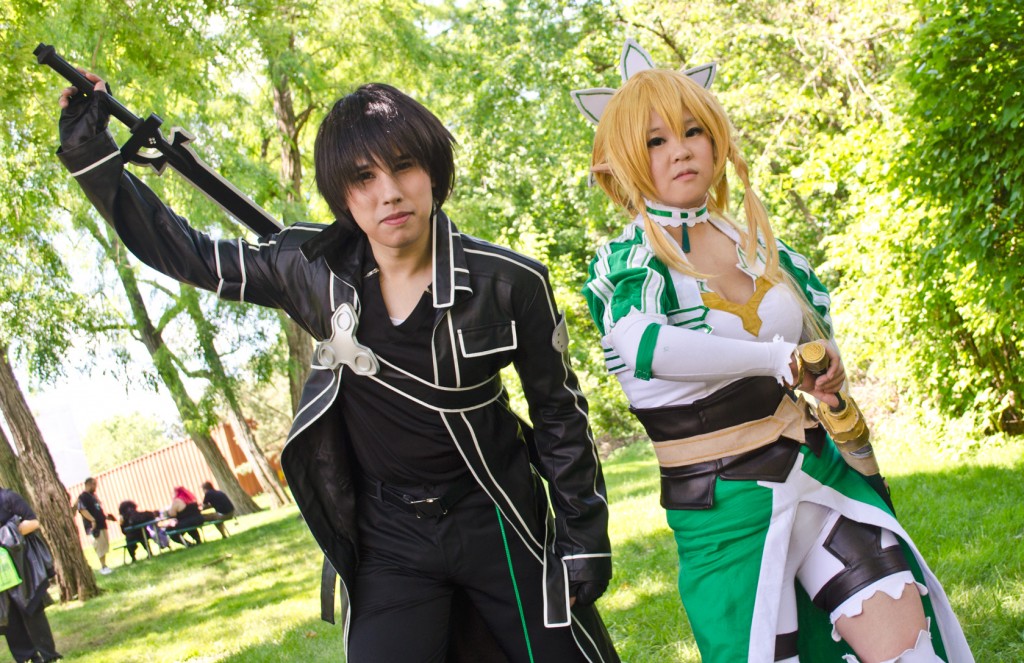 One of the things I loved about AnimeNEXT was the location, mostly because of the outdoor space outside the hotel that turned out to be a great place to take cosplay photos. I think I spent most of my time outside while at the convention, only going inside the expo hall to cool off from the heat.
Since part of the convention was held at a hotel, it's only natural that the grounds had a pool! Needless to say there were plenty of Free! cosplayers who would congregate here. Since it was so warm and sunny it was a great day for a swim too.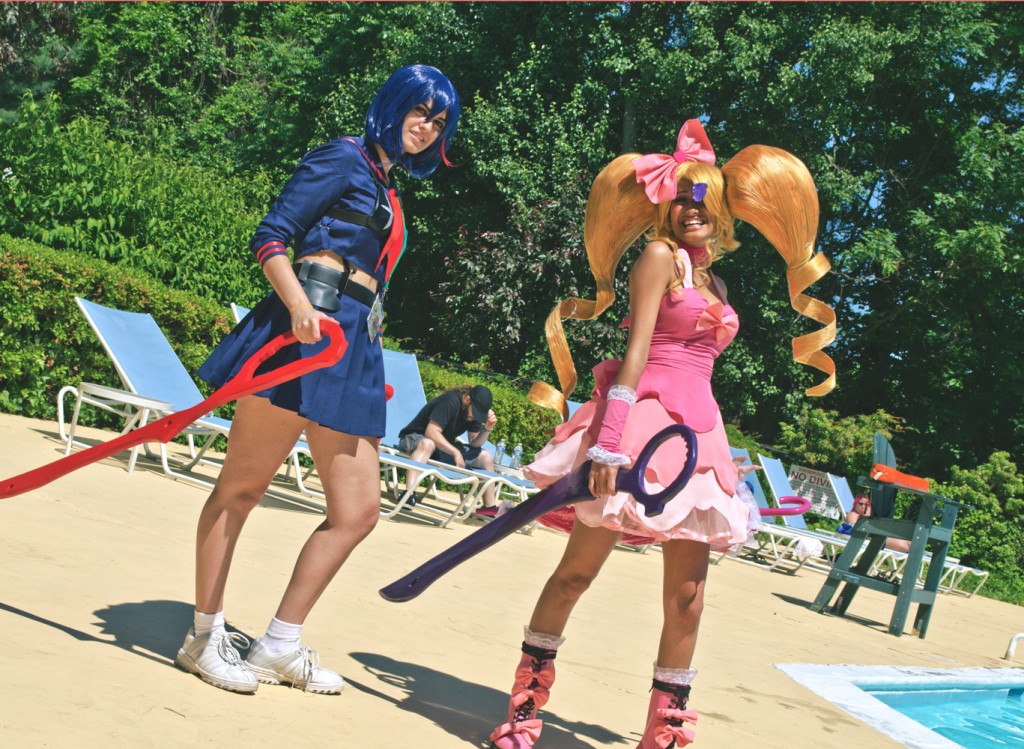 Lots of Kill la Kill cosplay at the convetion, which was awesome to see since I'm a huge fan of the series. Here we have a lovely Ryuko as well as a Nui cosplay by Nekonami Cosplay.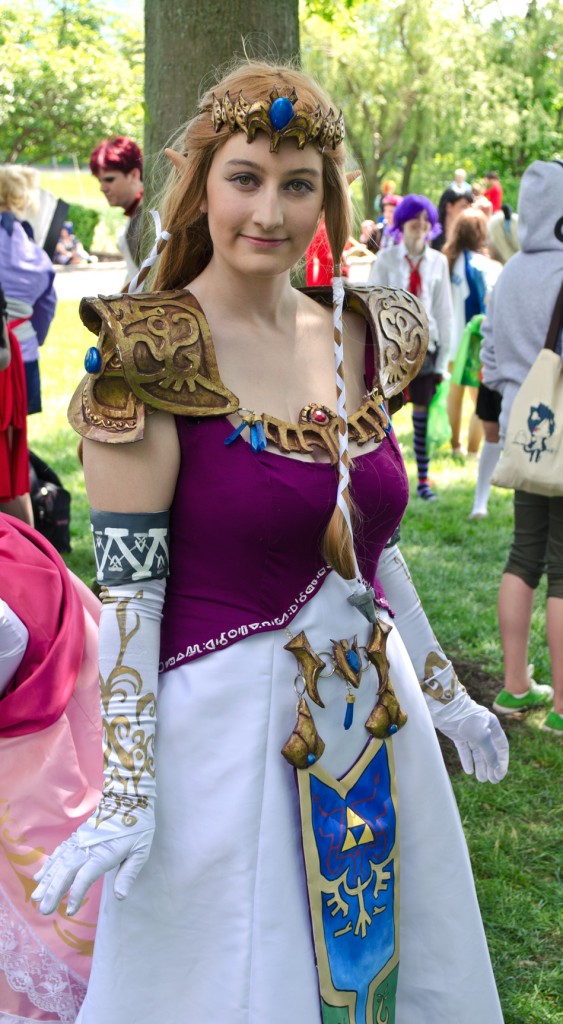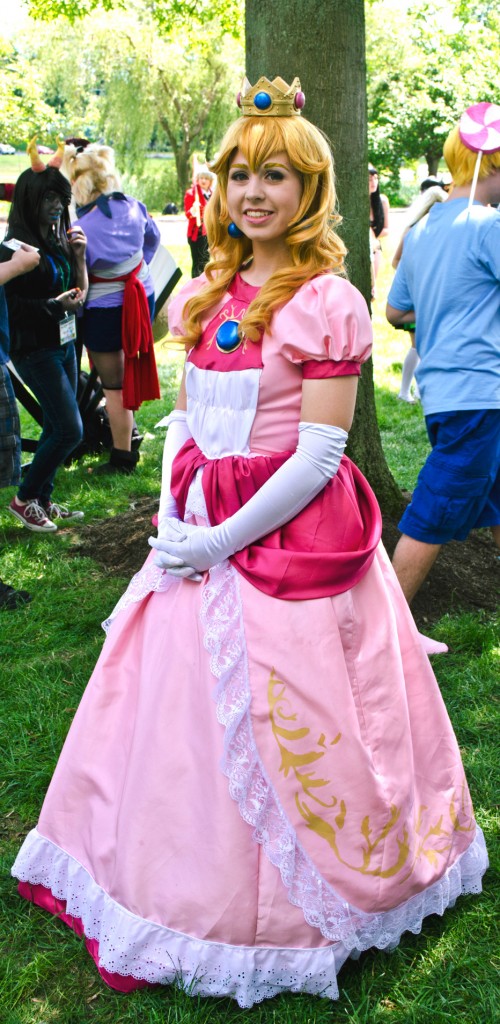 Some lovely Zelda & Princess Peach cosplay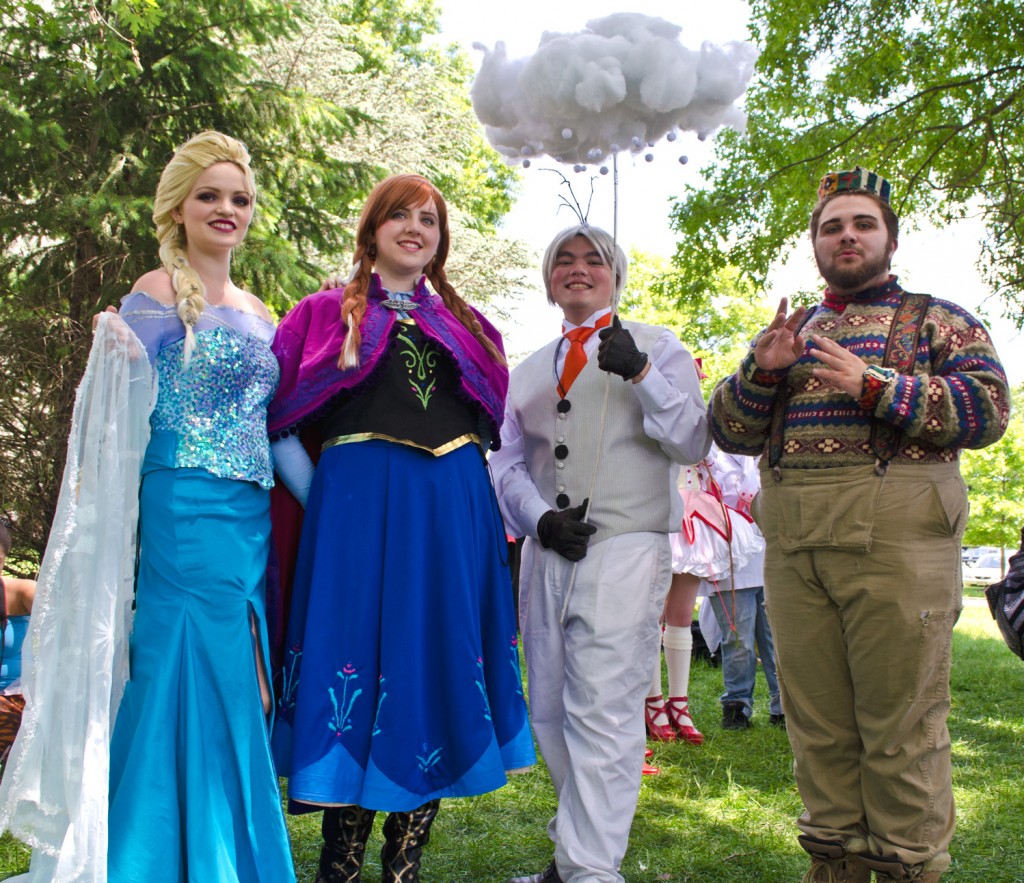 For all you frozen fans out there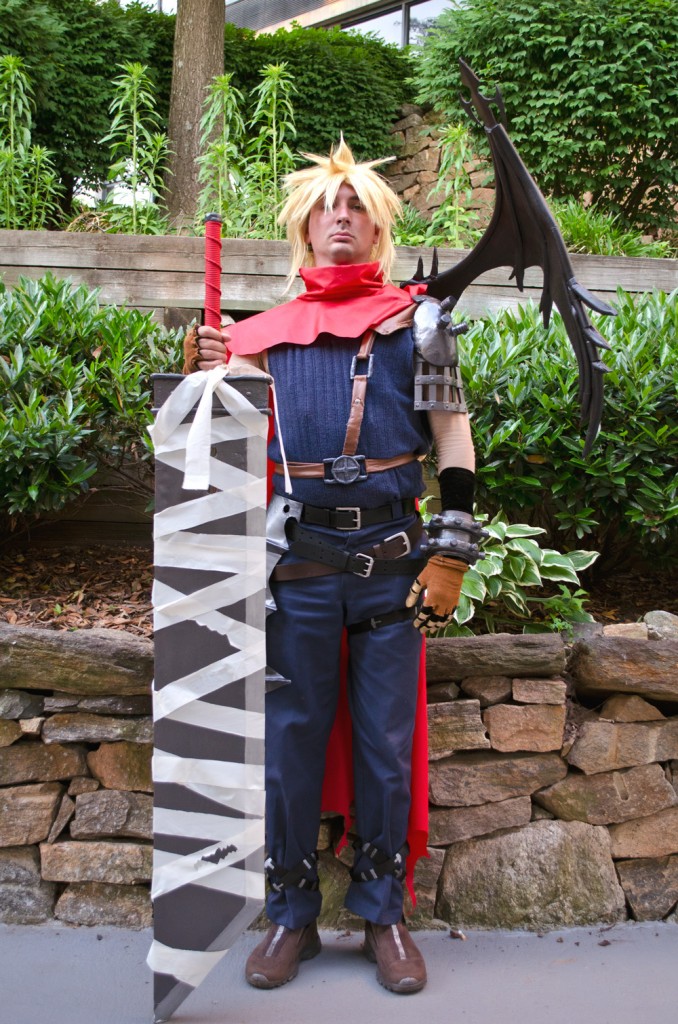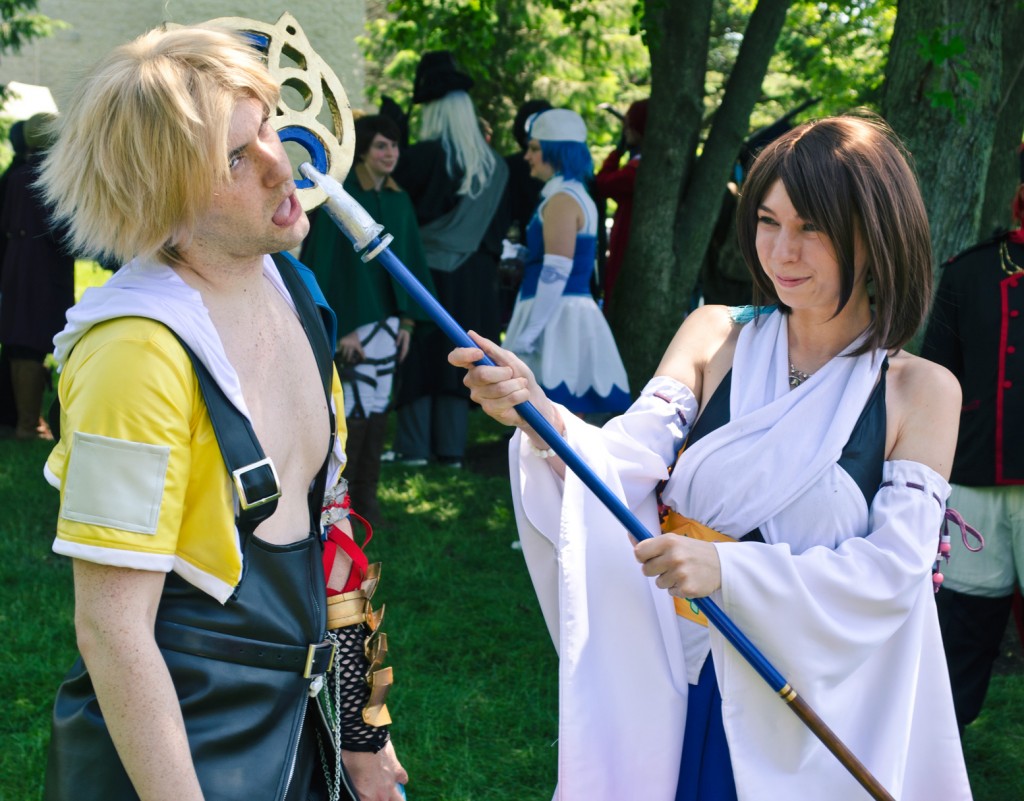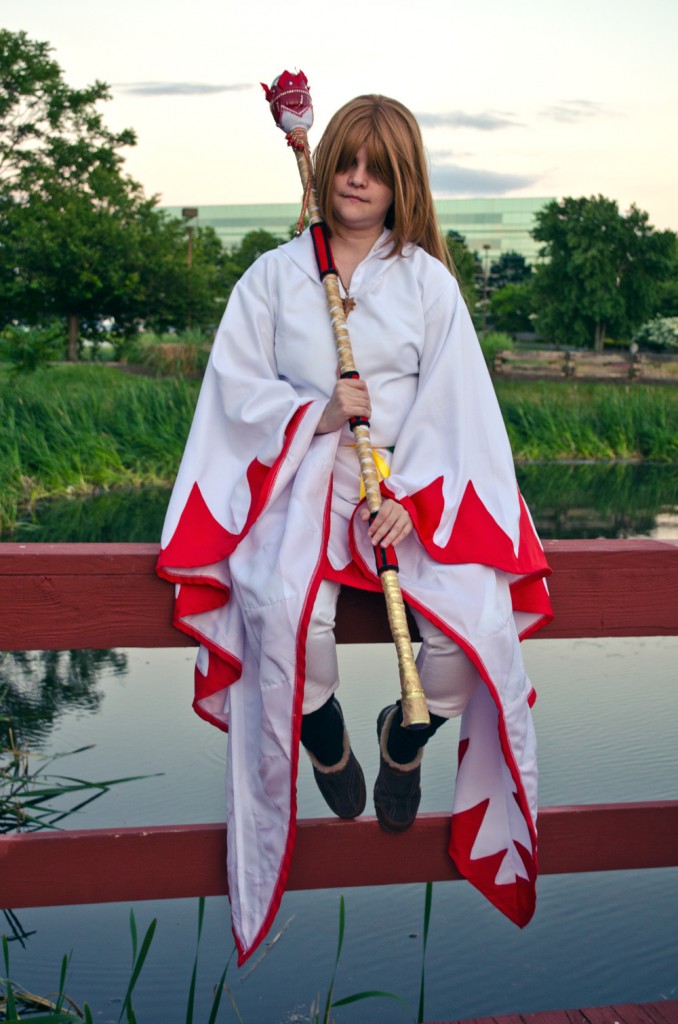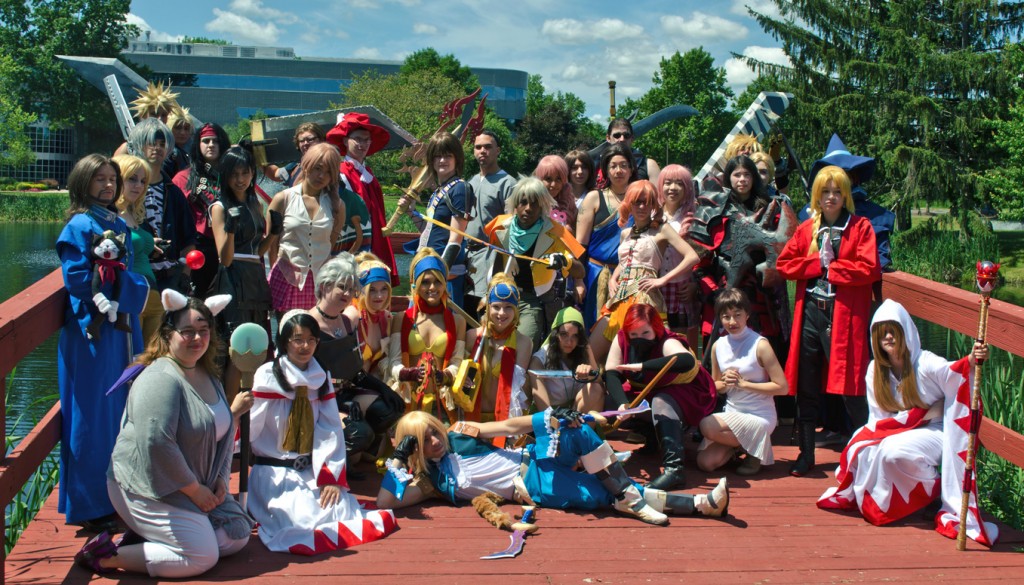 Lots of Final Fantasy cosplay to be seen at the convention as well.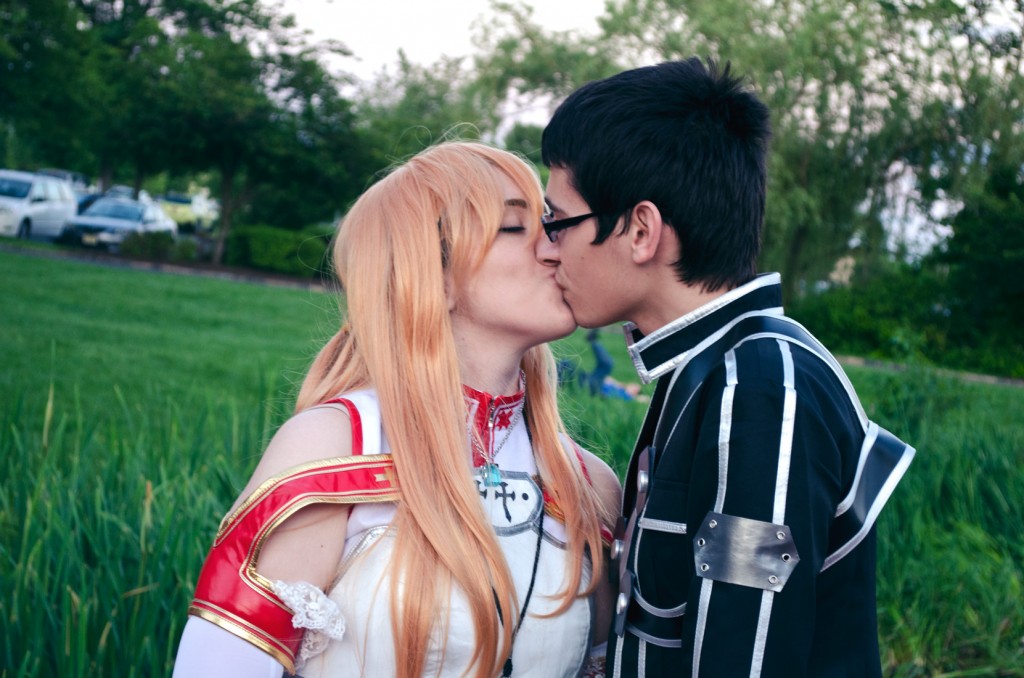 Adorable Kirito and Asuna couple!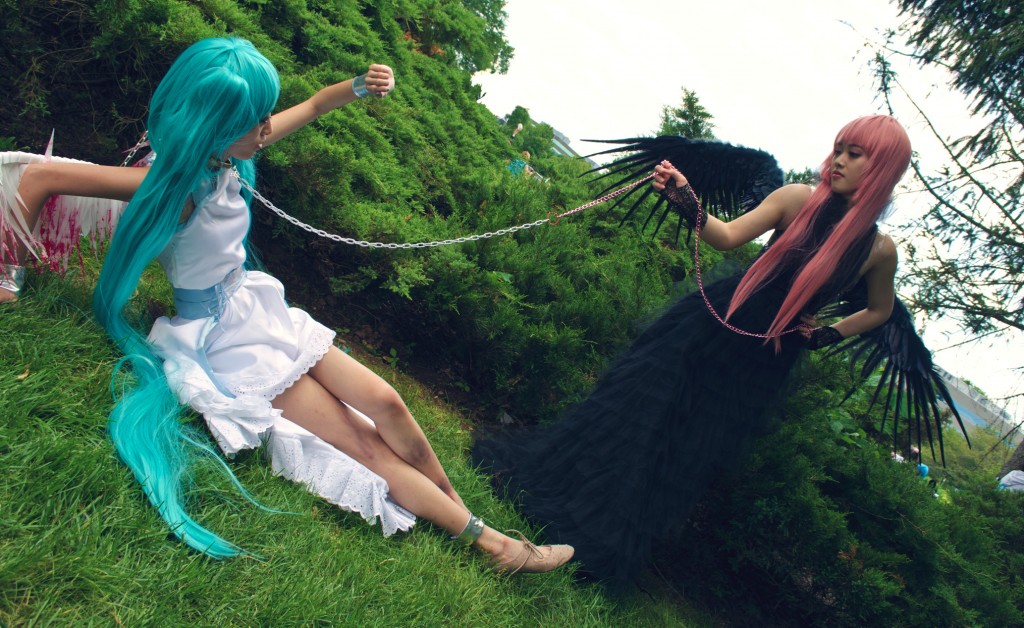 Some really incredible vocaloid cosplay courtesy of Sammi Sabi Cosplay

Lovely Lollipop chainsaw cosplay courtesy of ChibiNeko Cosplay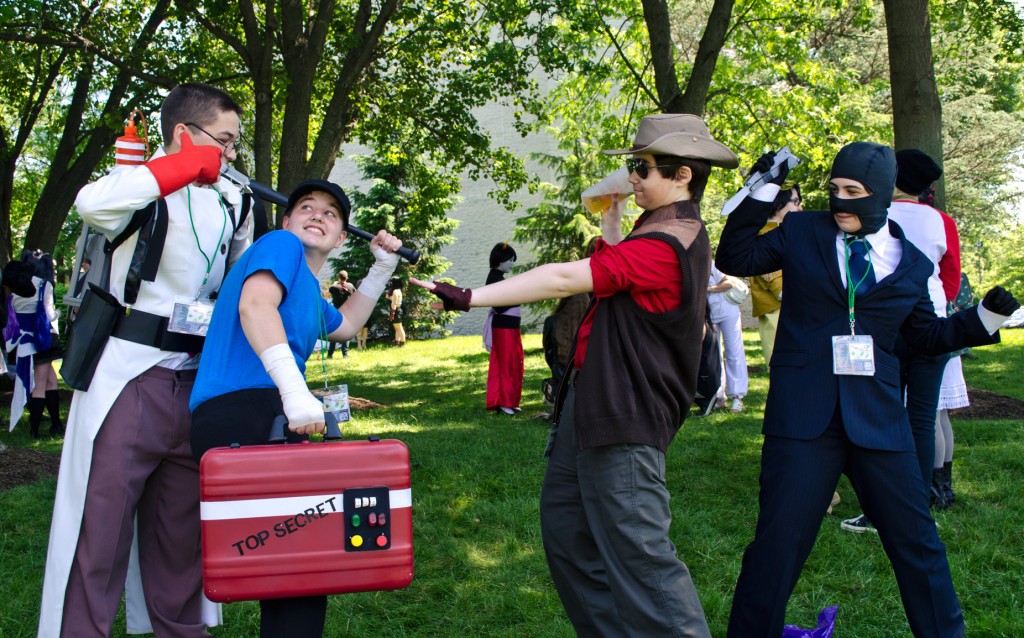 tf2 is still one of my all time favorite games, happy to see some fans out there!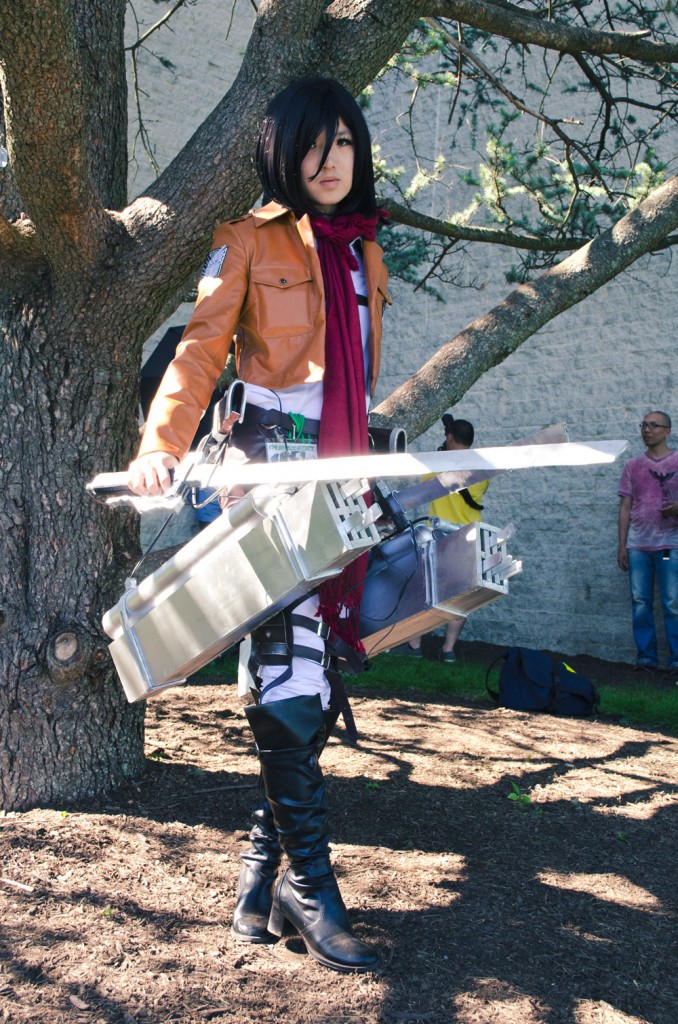 Mikasa~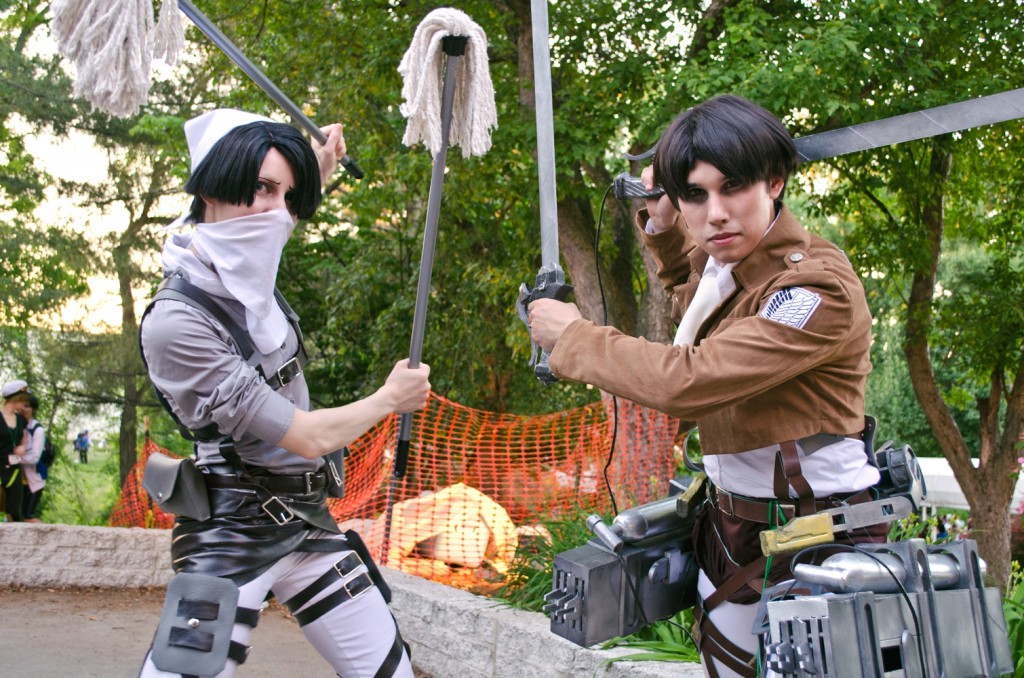 Some great heichou cosplay courtesy of Lady Euphoria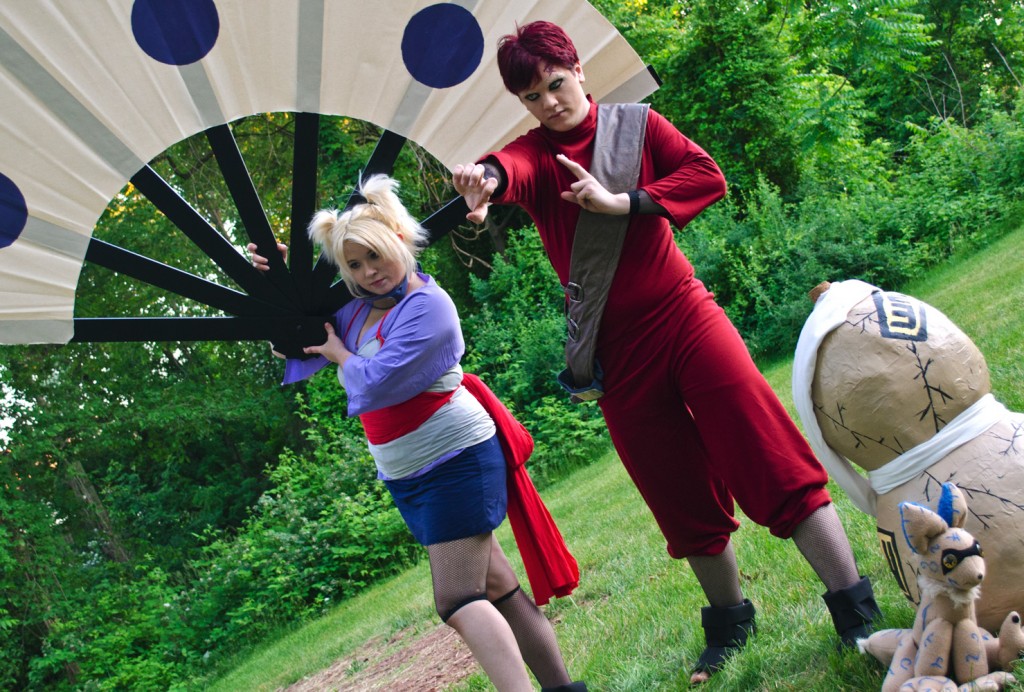 Big fan is big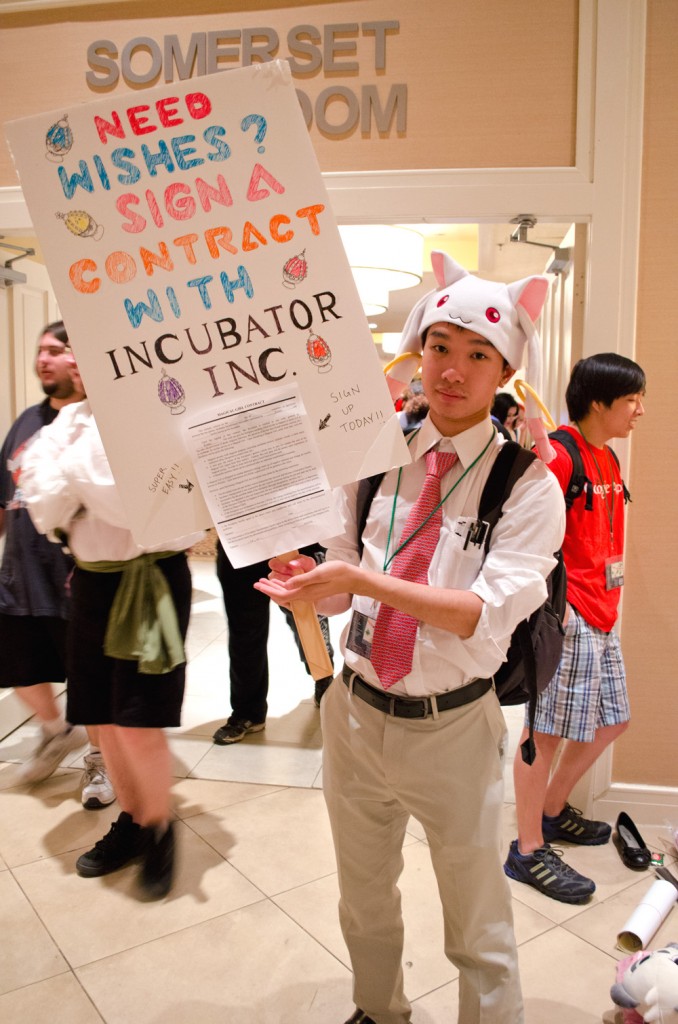 Contract?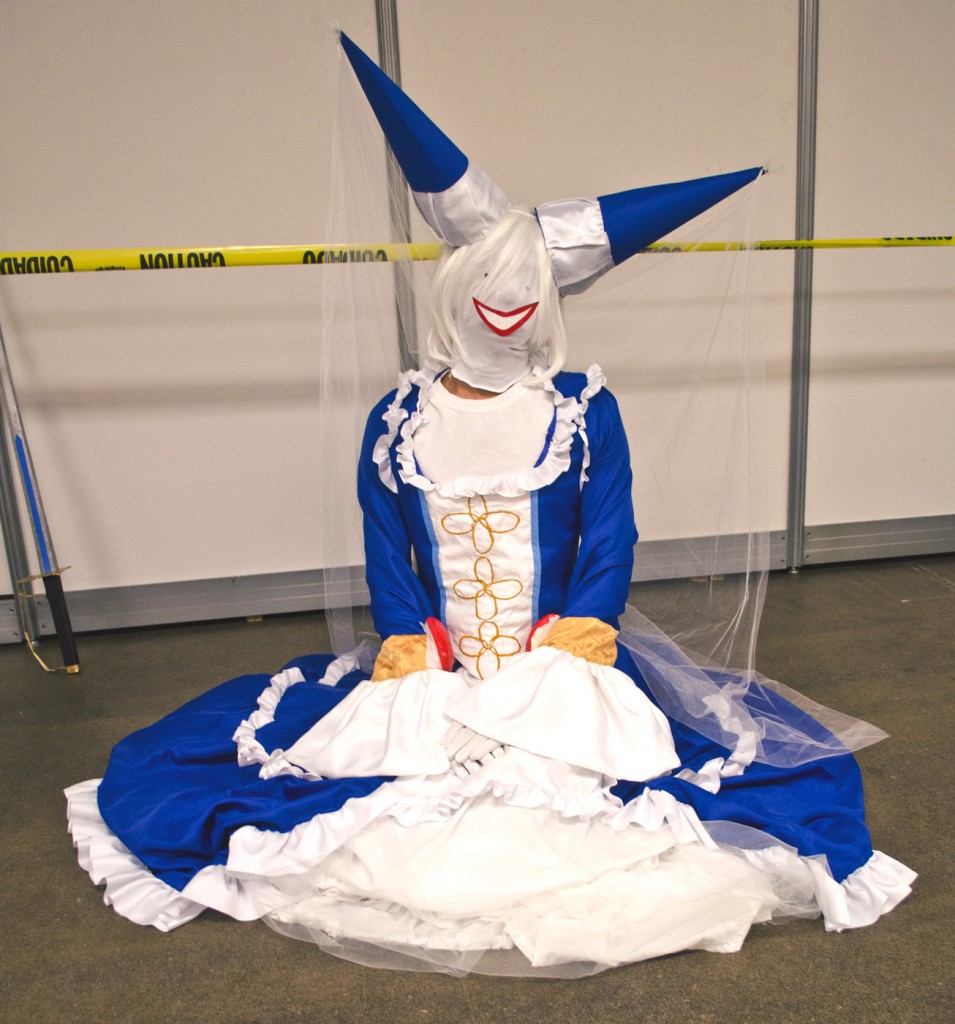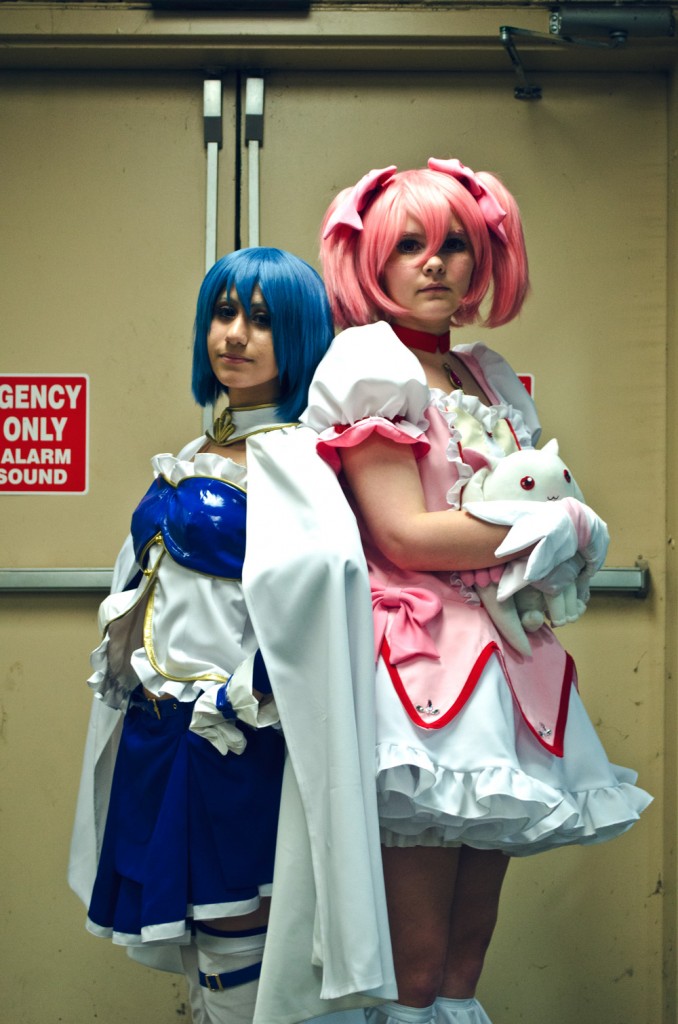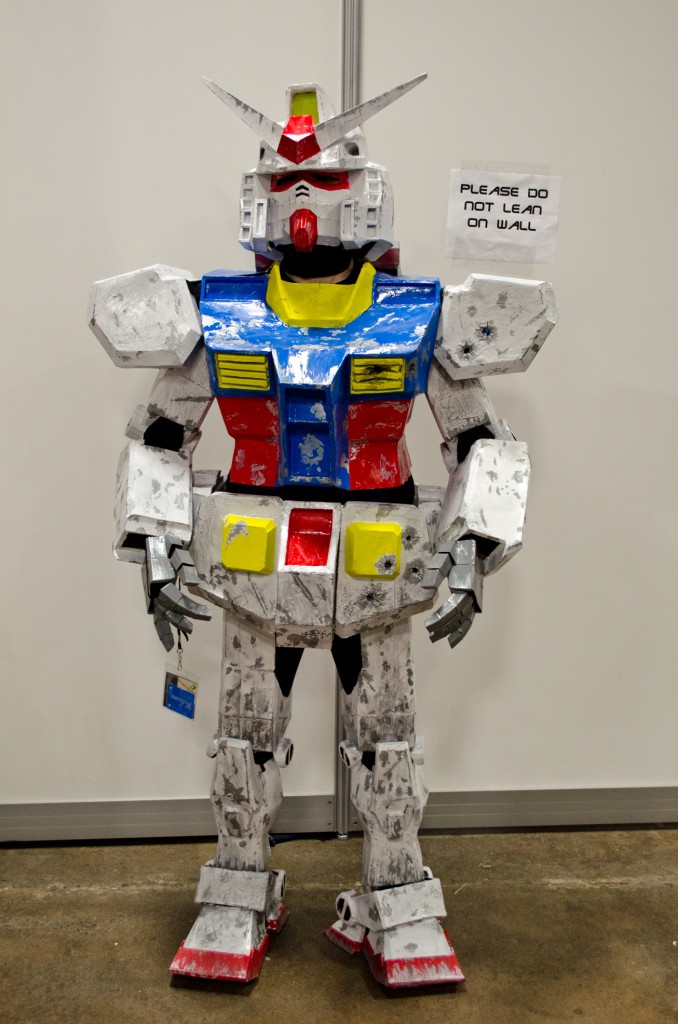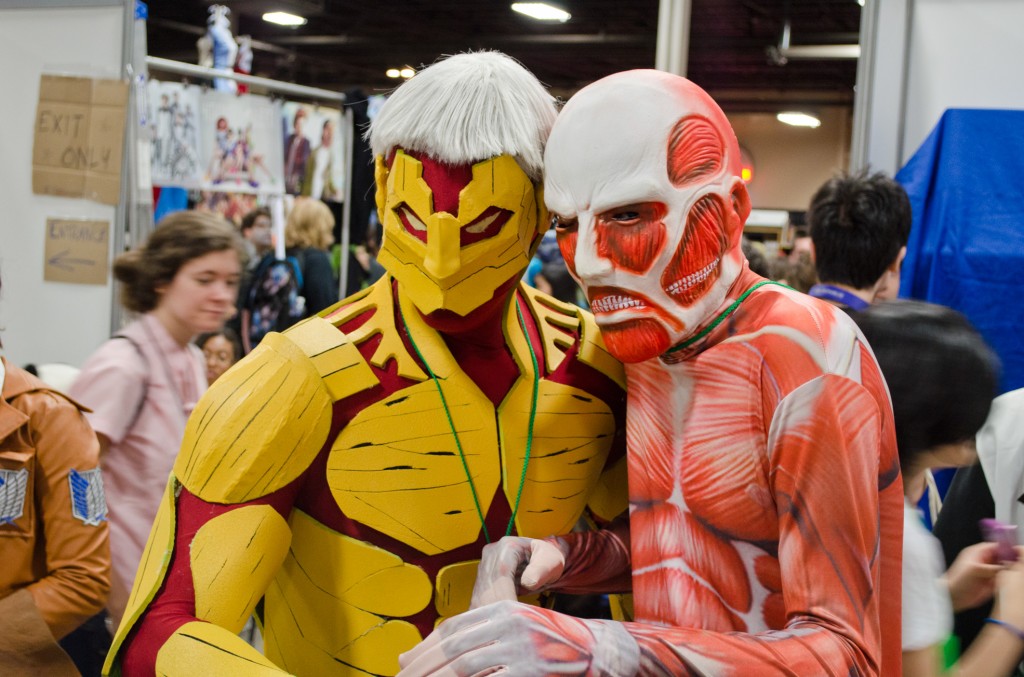 Titans!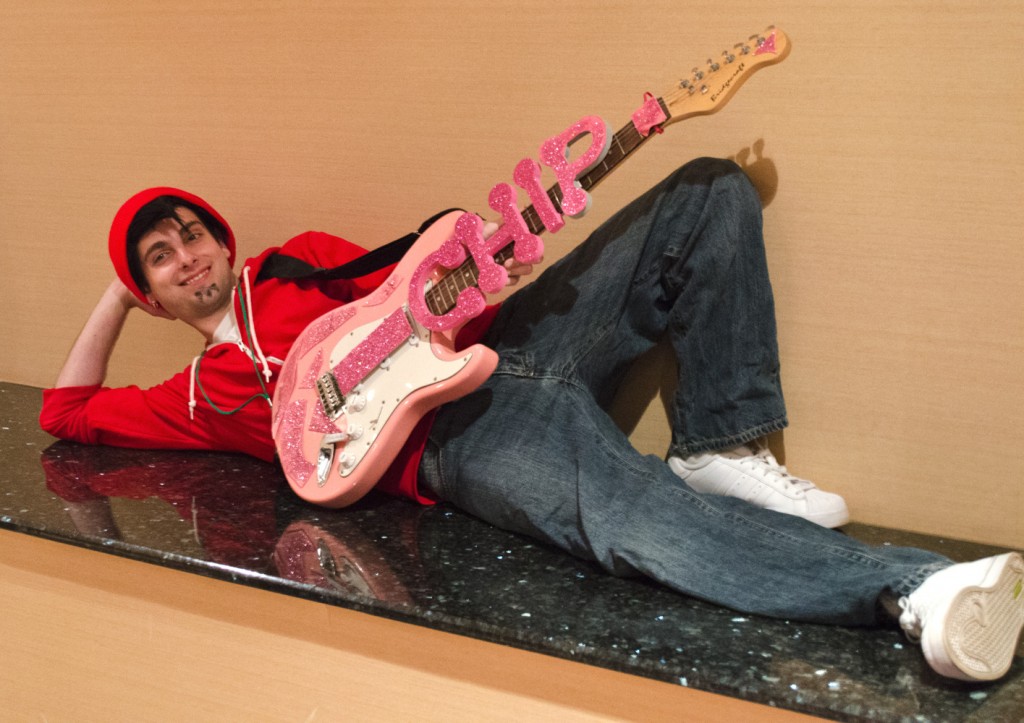 Shiny teeth!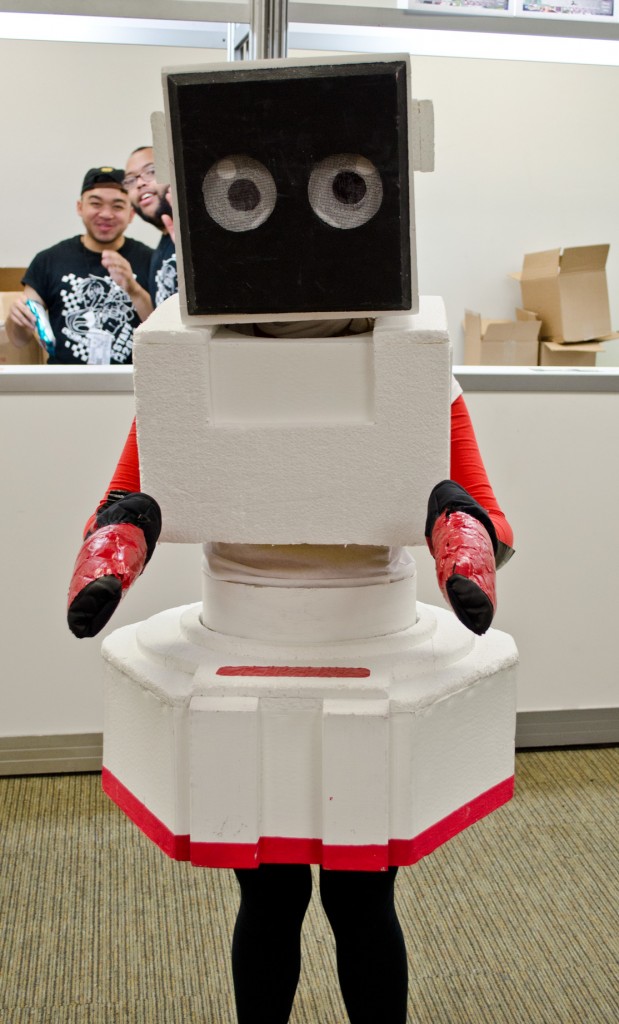 Some AnimeNEXT booth workers photobomb R.O.B.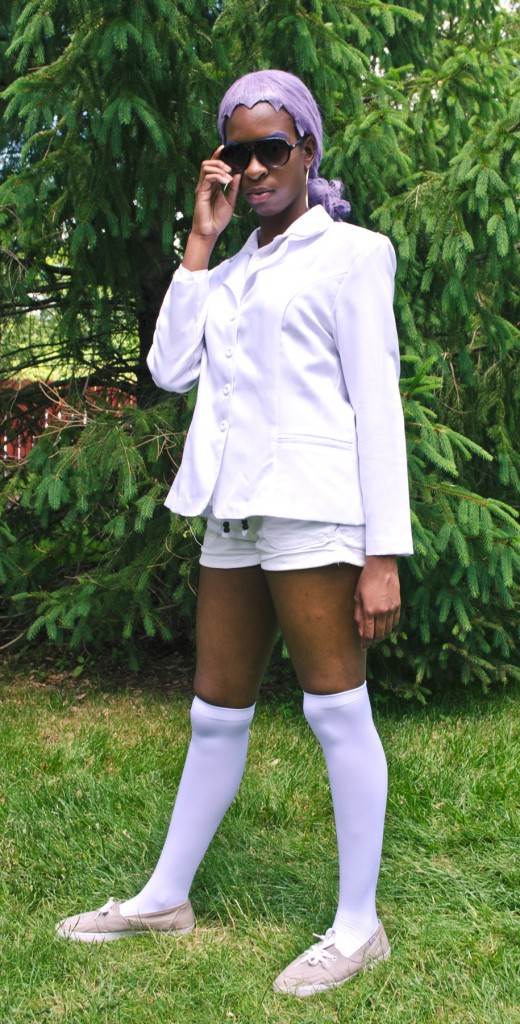 This Hououmaru cosplay was seriously awesome!
Cosplay courtesy of Bunn Cosplay https://www.facebook.com/BunbunCosplay

Since there were so many Kill la Kill cosplayers it was only natural to have a meetup! Photos from the Kill la Kill meetup will be put in a separate post which I'll post after I'm done writing up this one. Some more Kill la Kill cosplay below: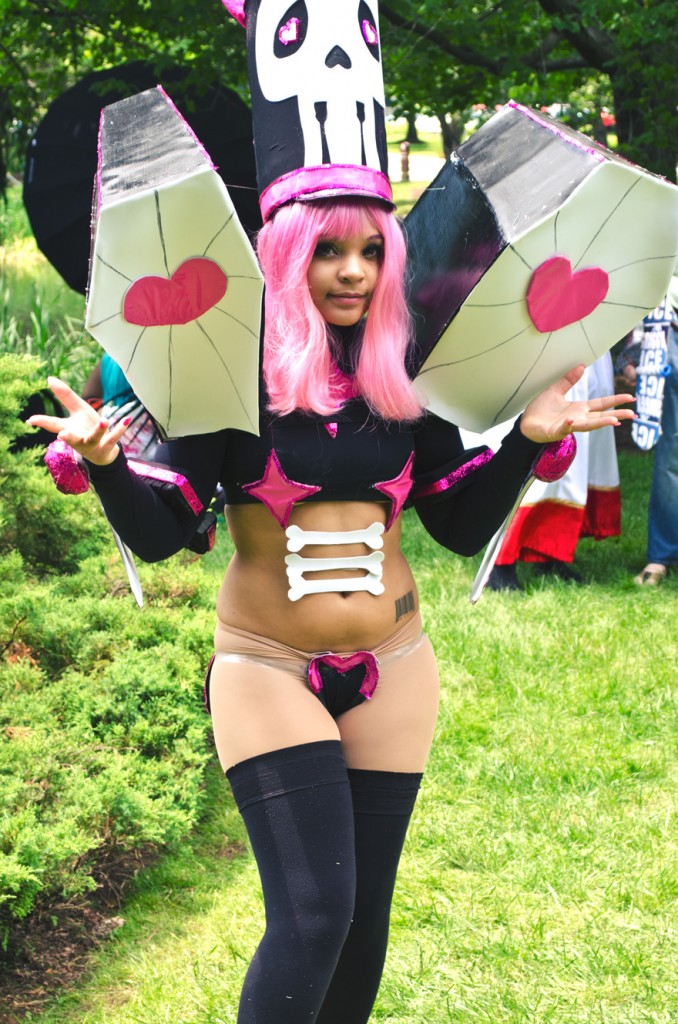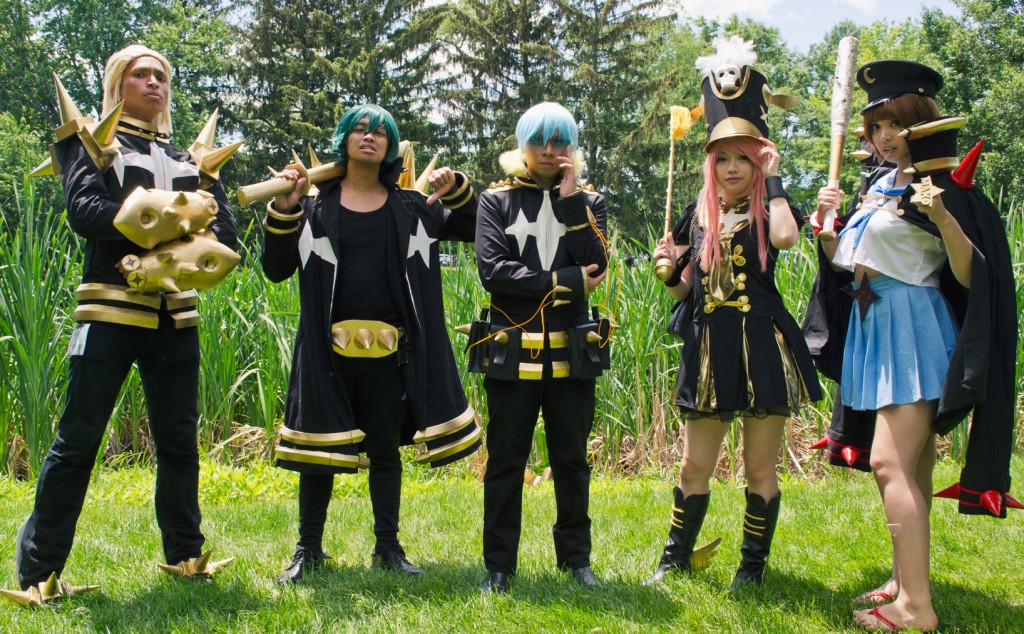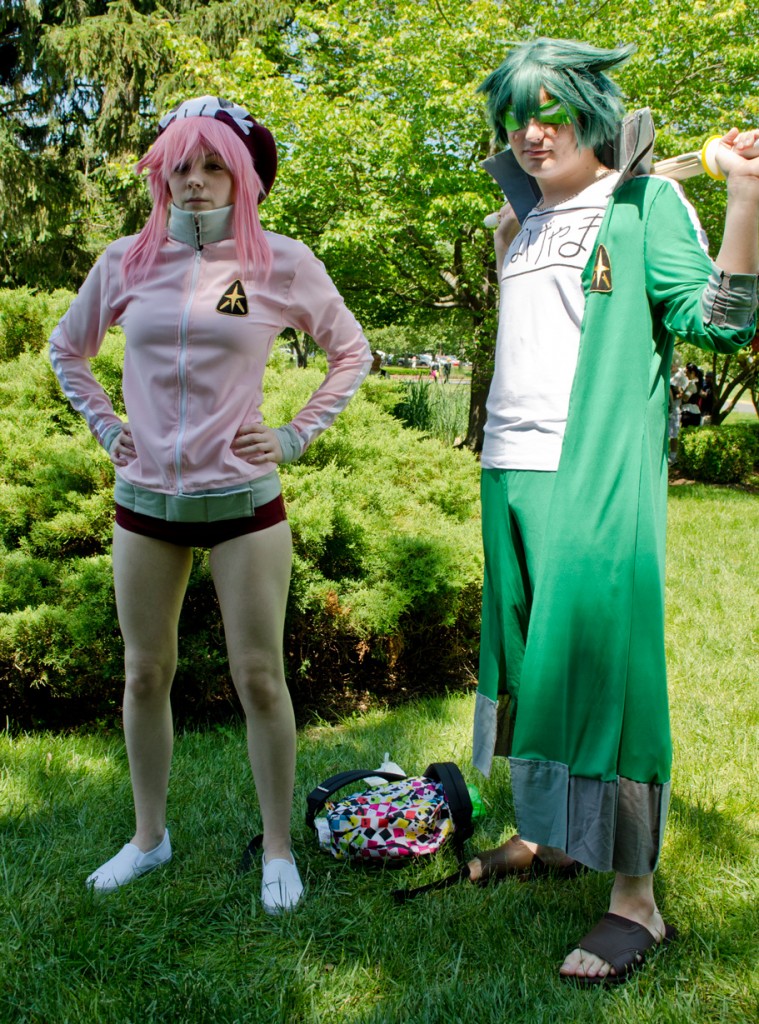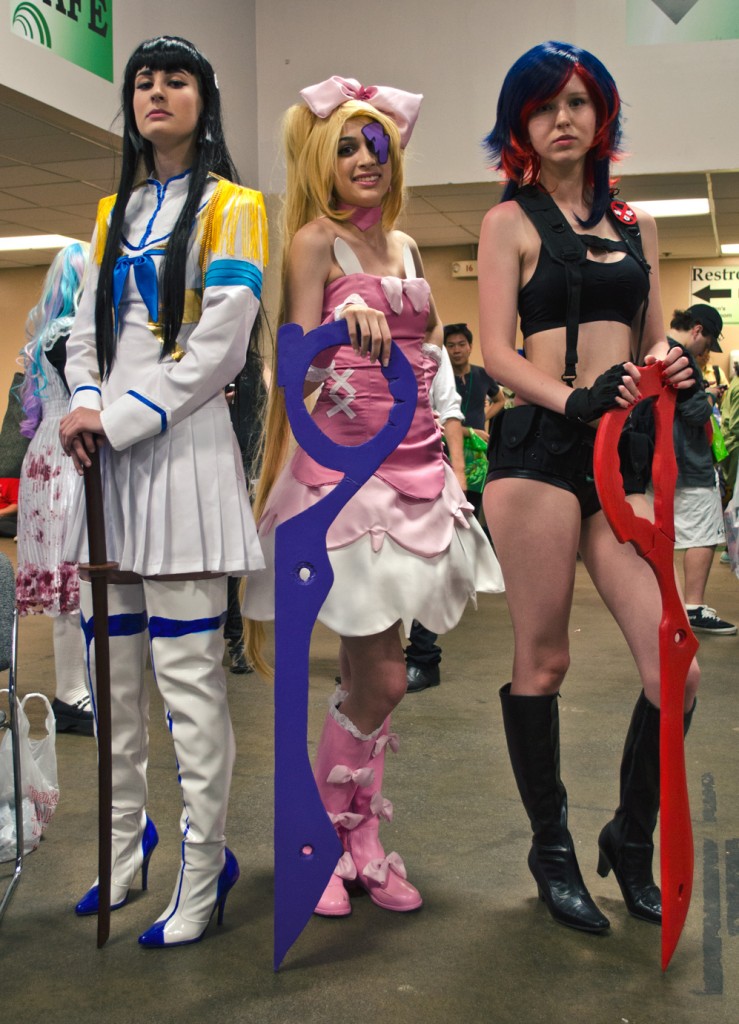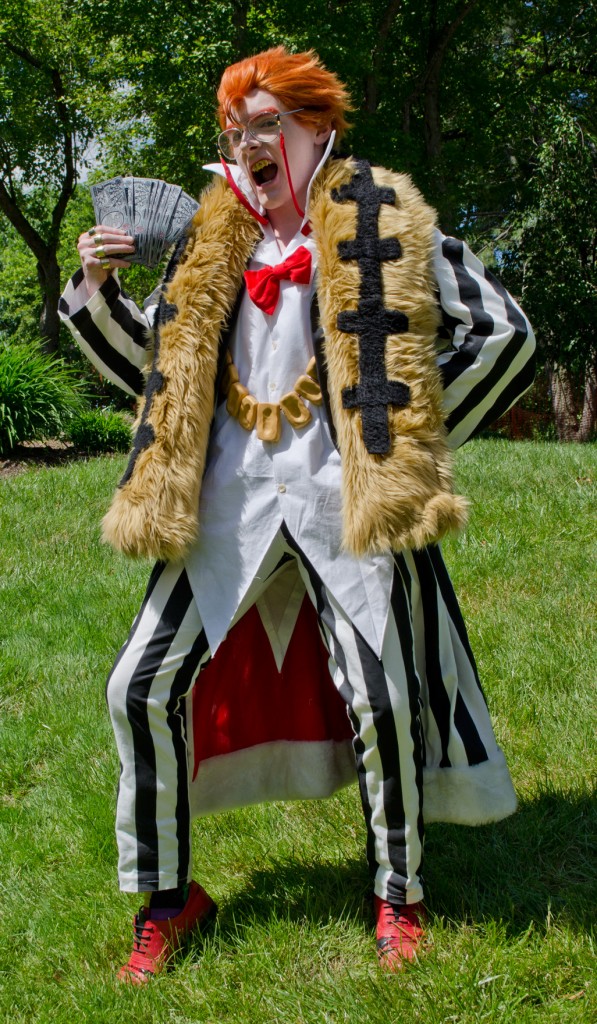 Probably my all time favorite cosplay from the con! Takarada showing off his loadsamoney
Cosplay courtesy of http://arakieatingadonut.tumblr.com/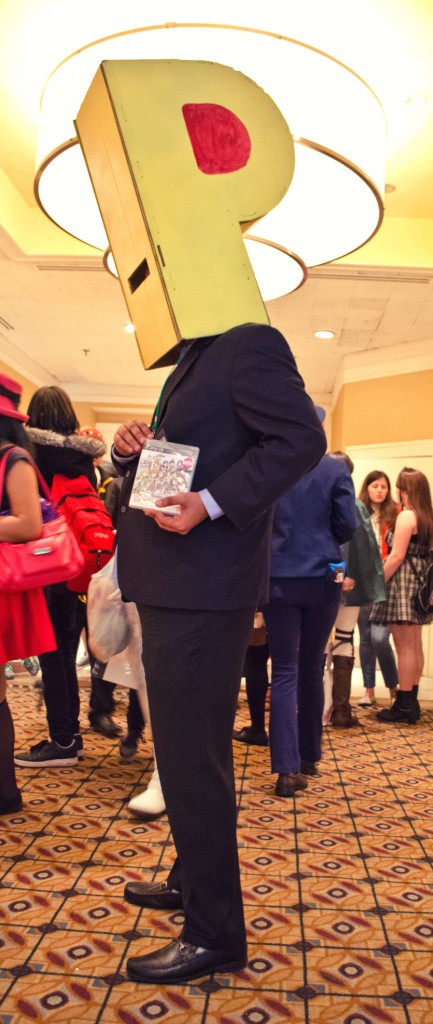 Producer-san!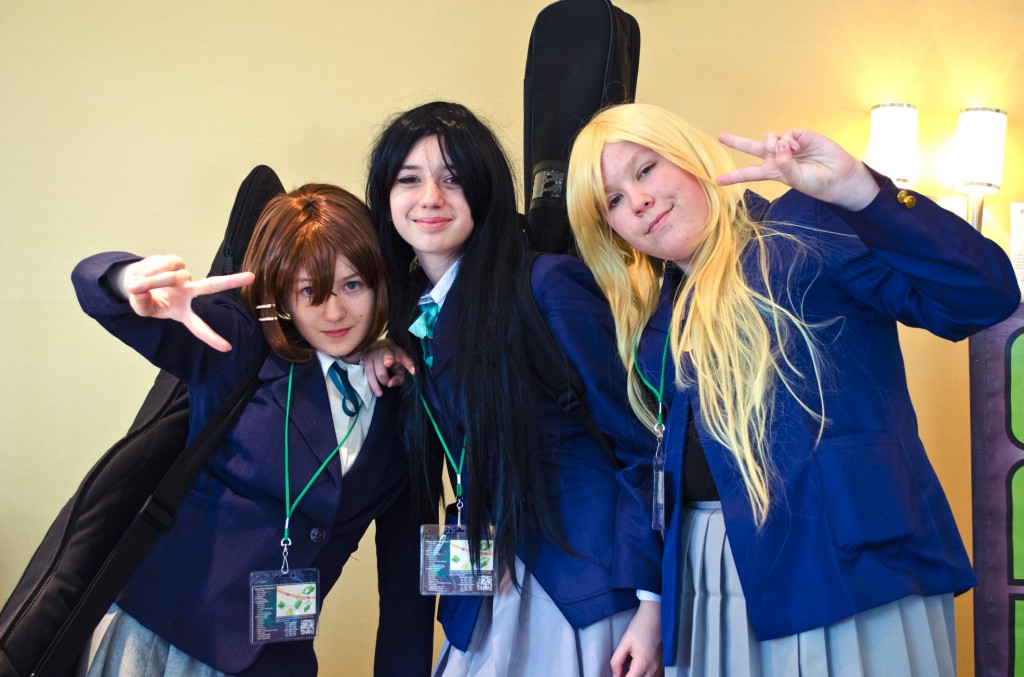 K-ON!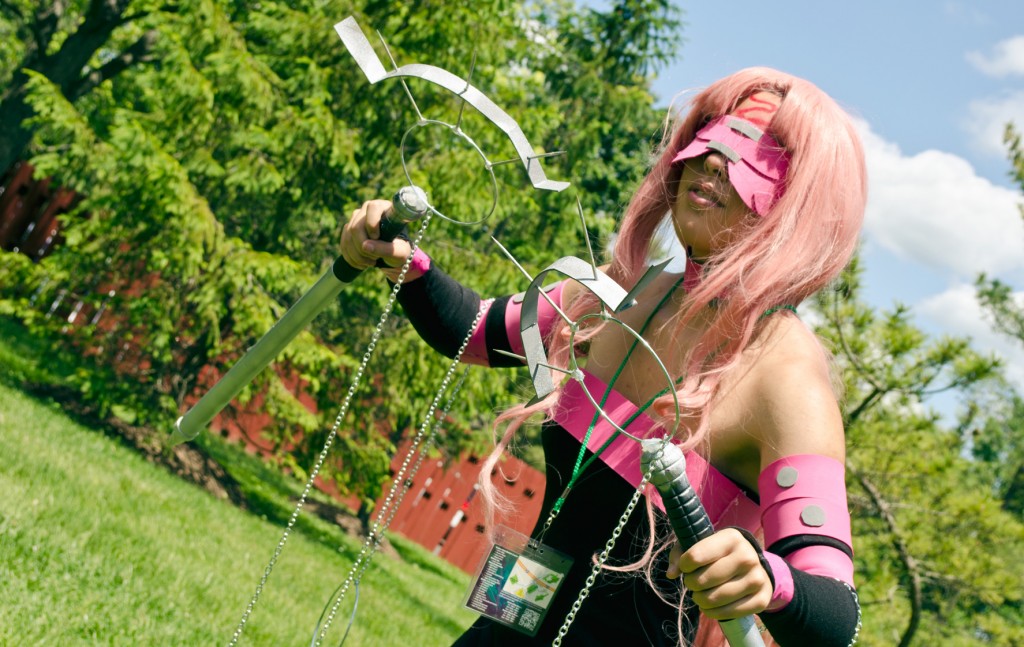 Great Rider cosplay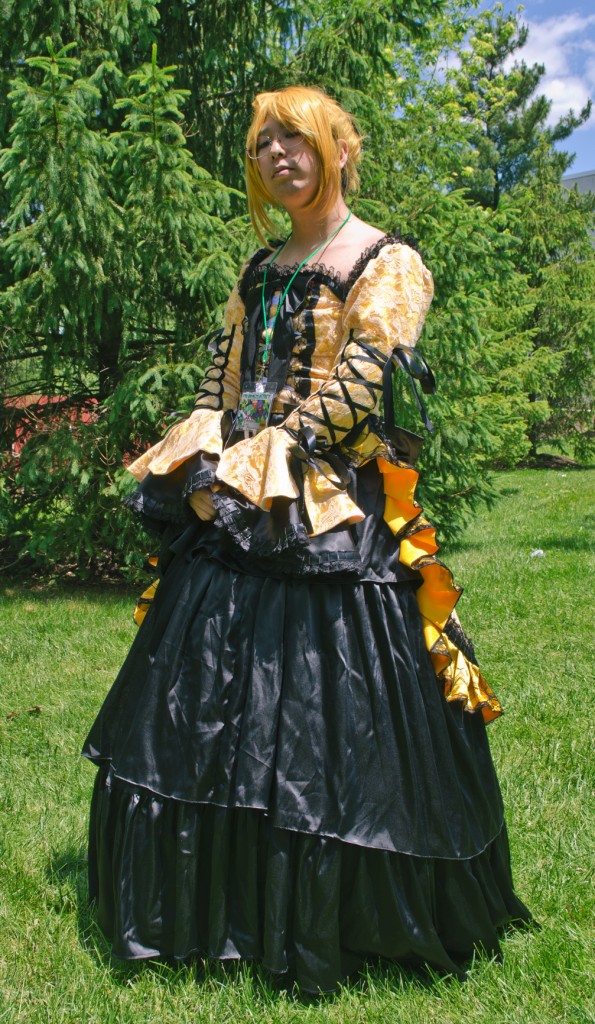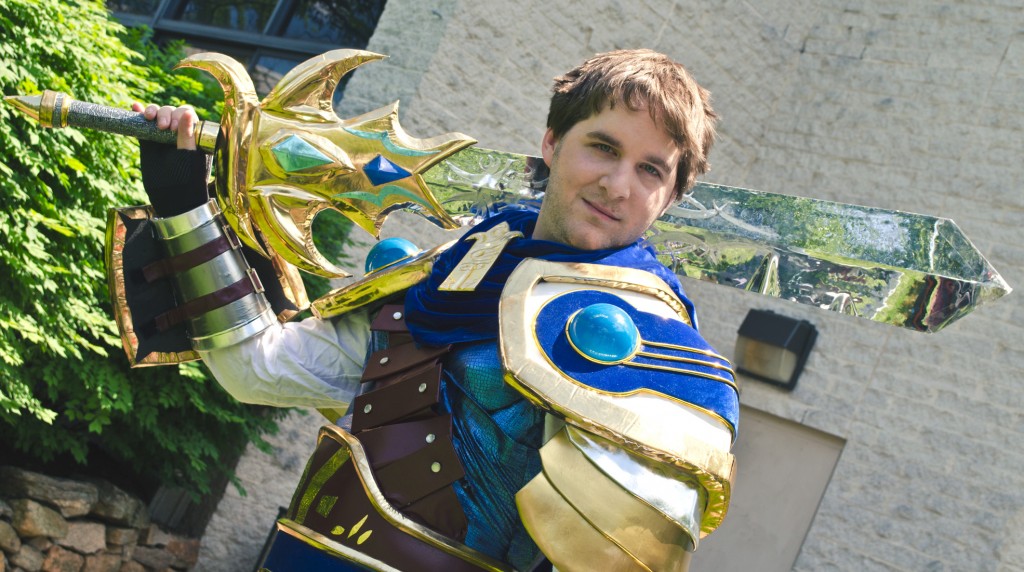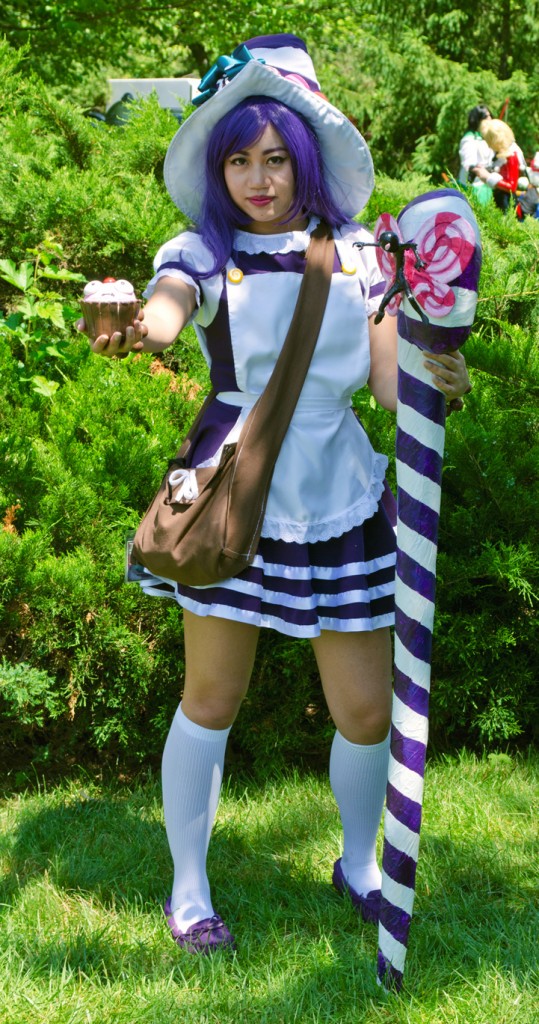 Cute!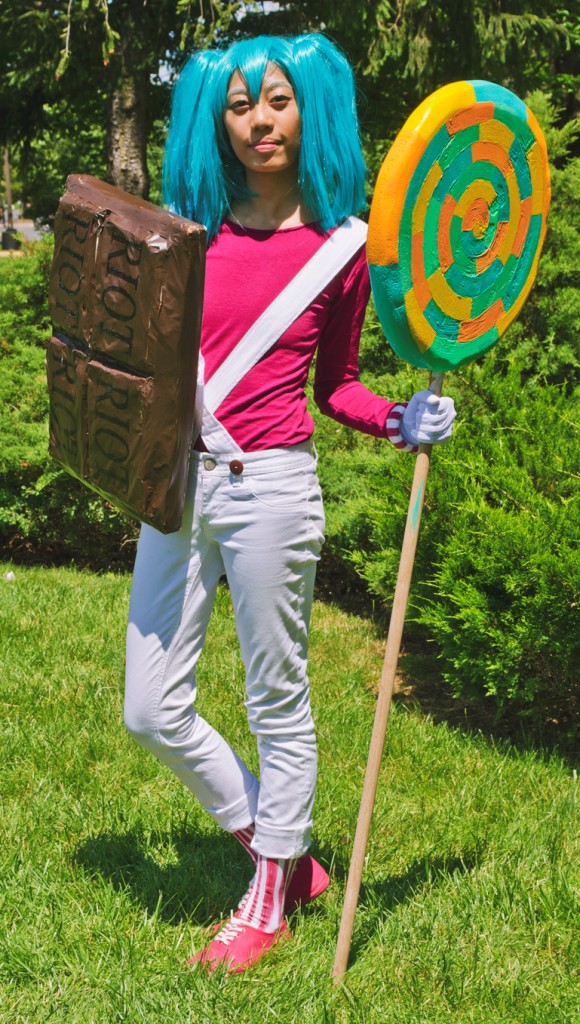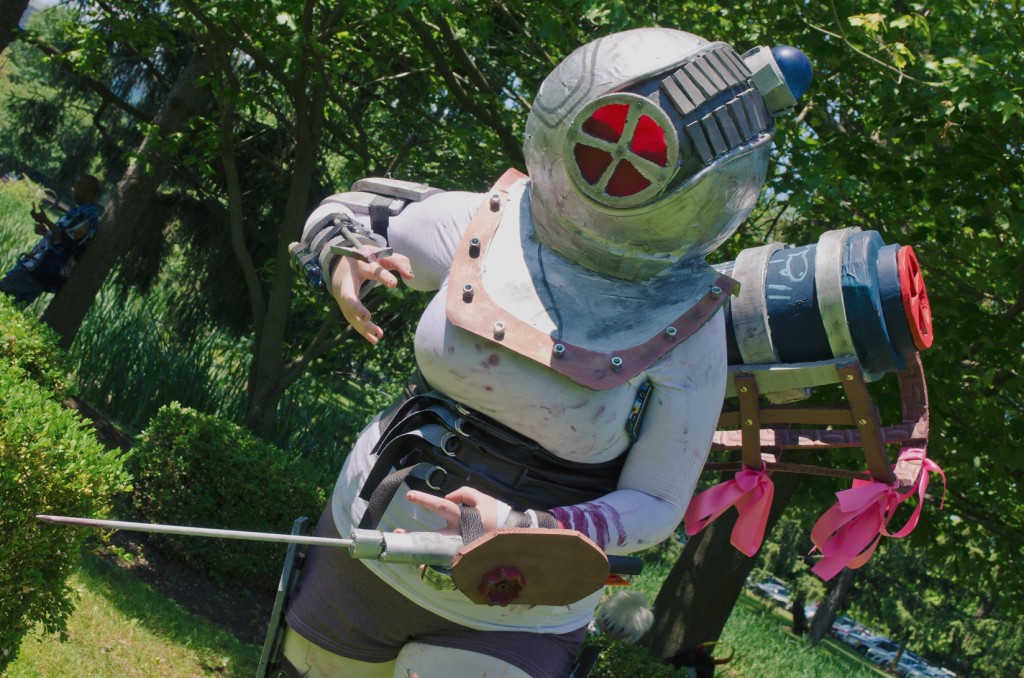 Incredible bioshock cosplay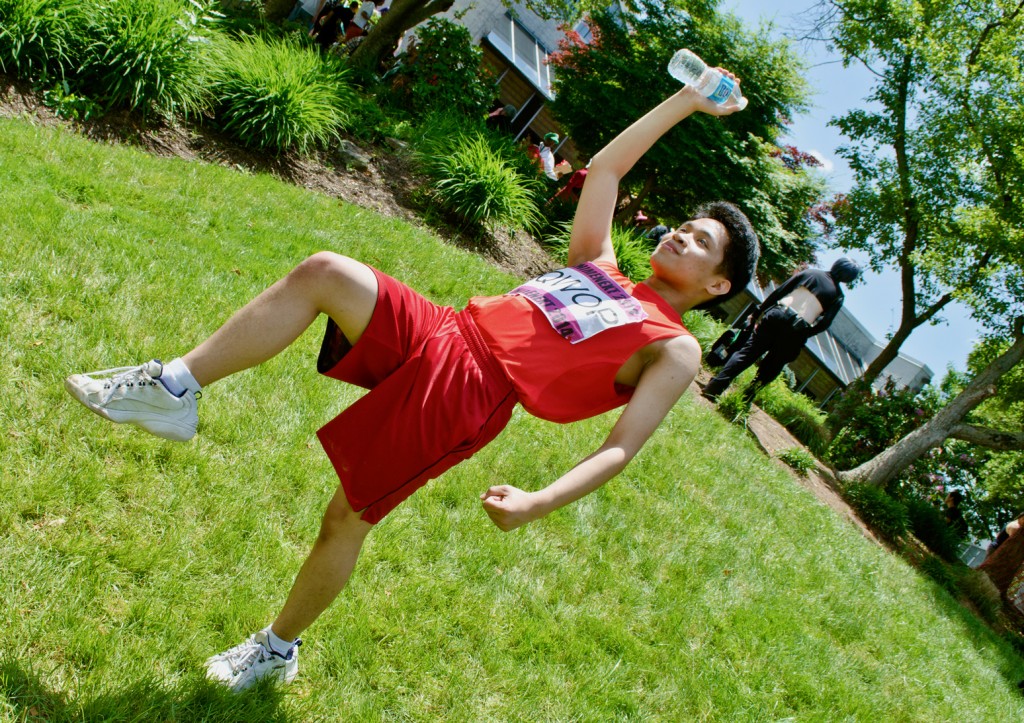 Anyone who has played QWOP can relate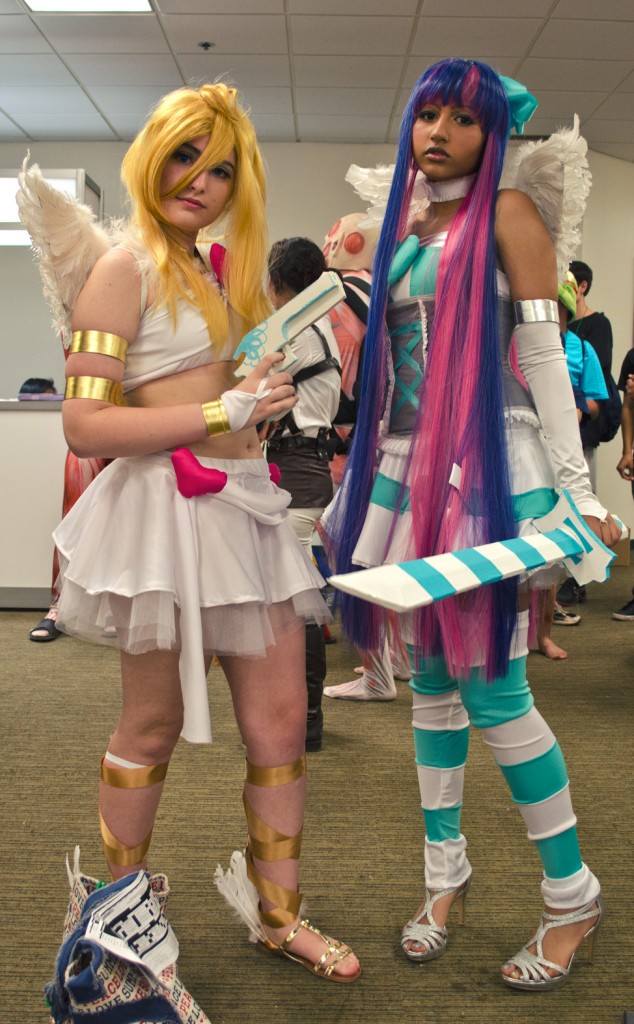 Loved this Panty and Stocking cosplay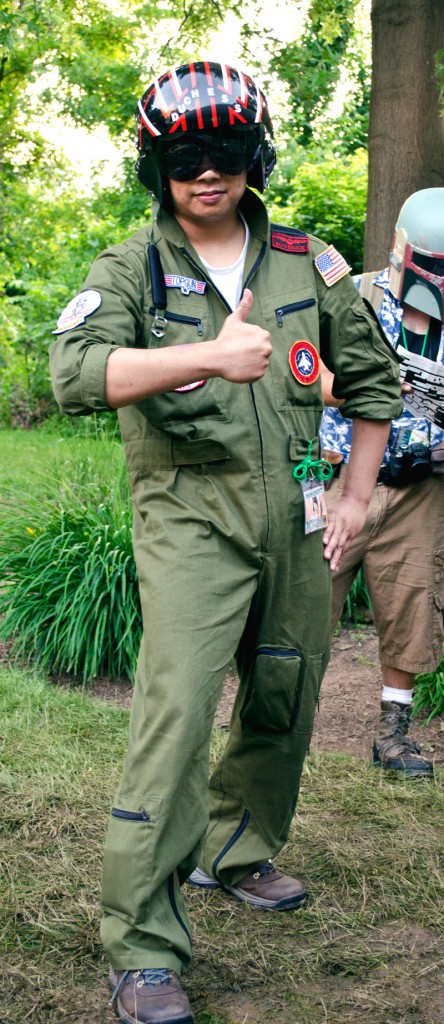 Ride into the Danger Zone!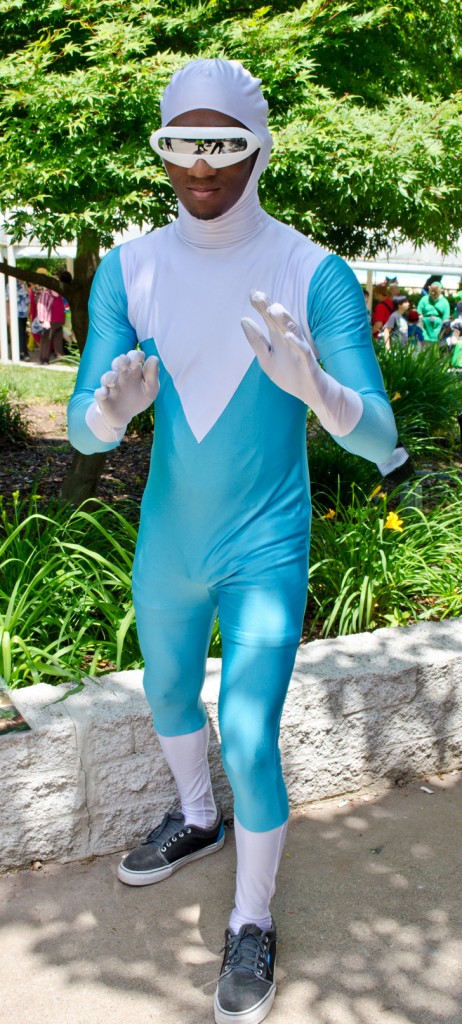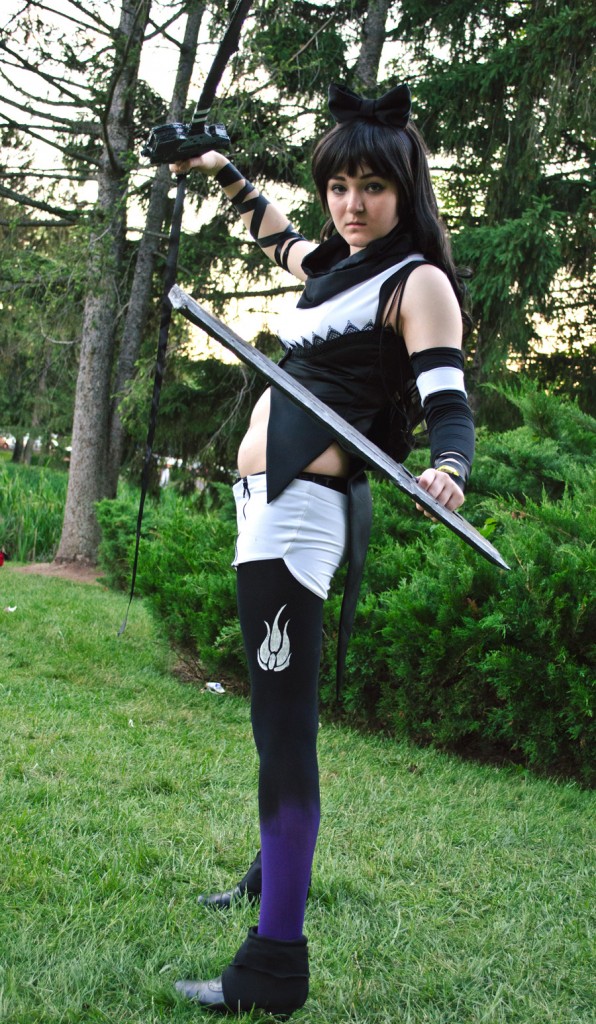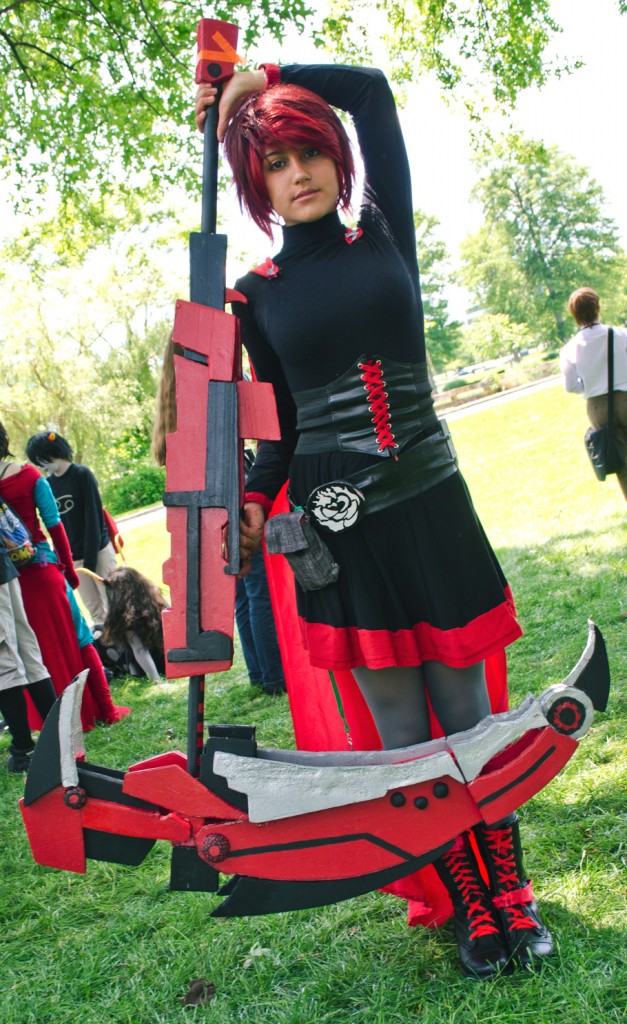 Any RWBY fans out there?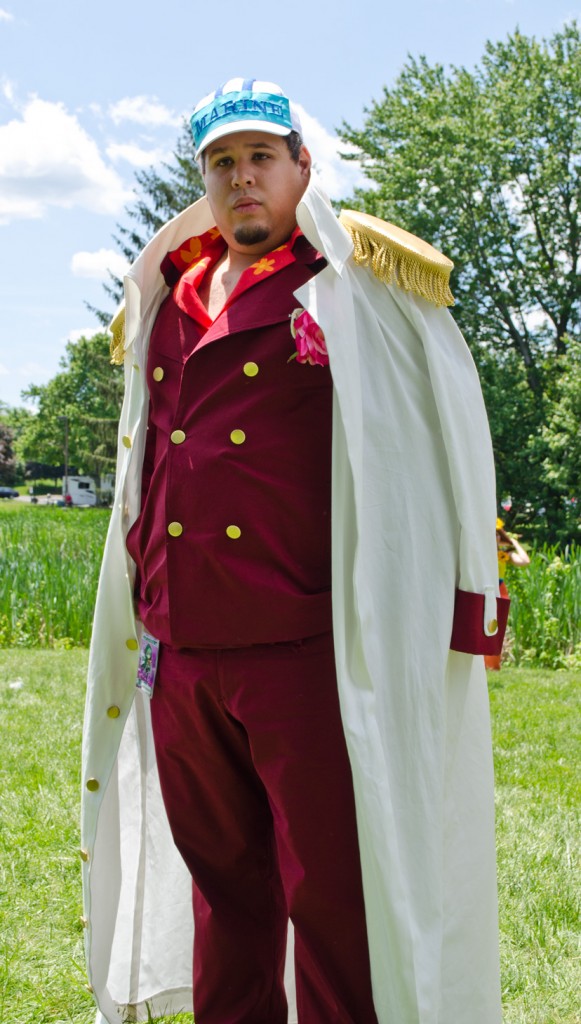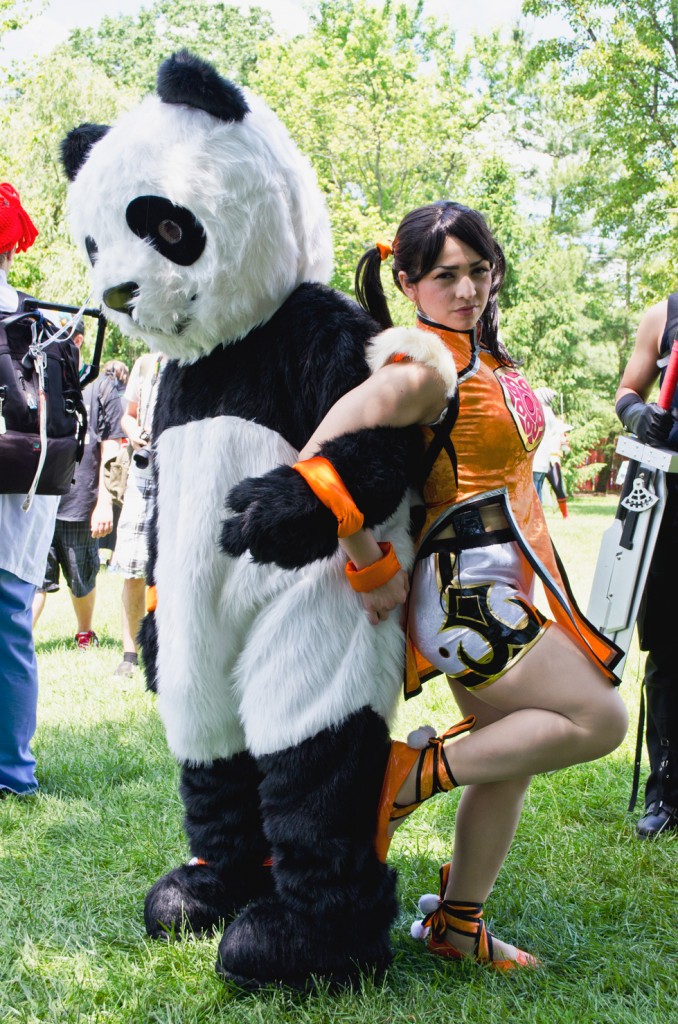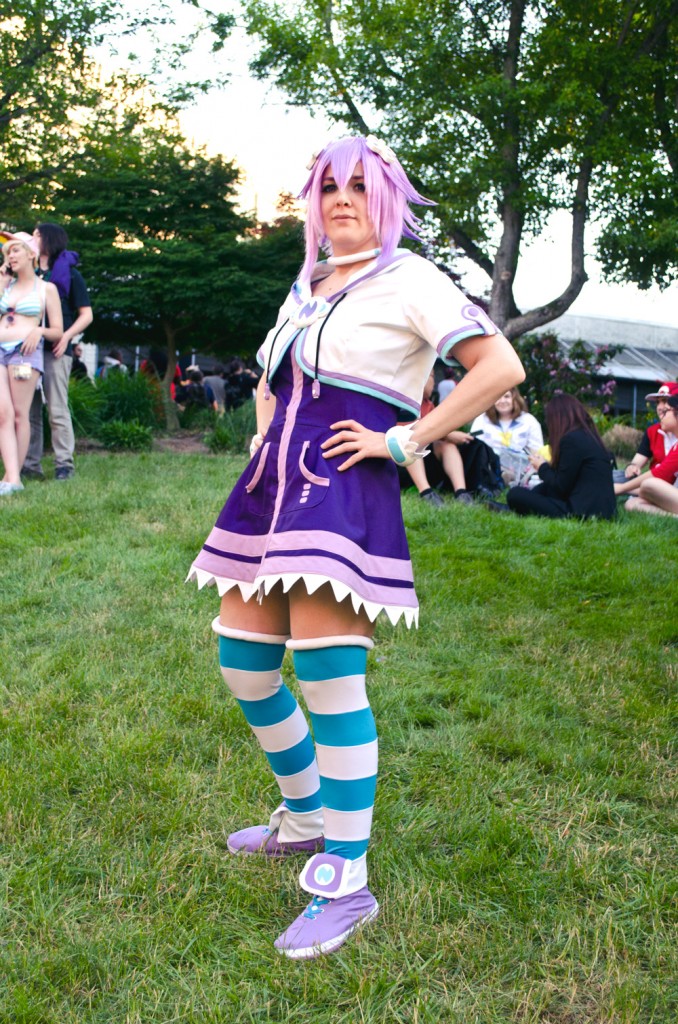 nep nep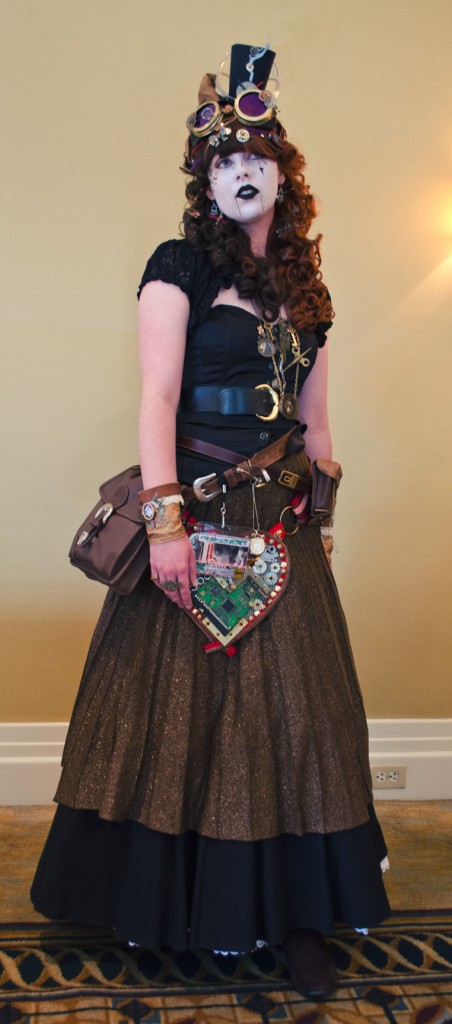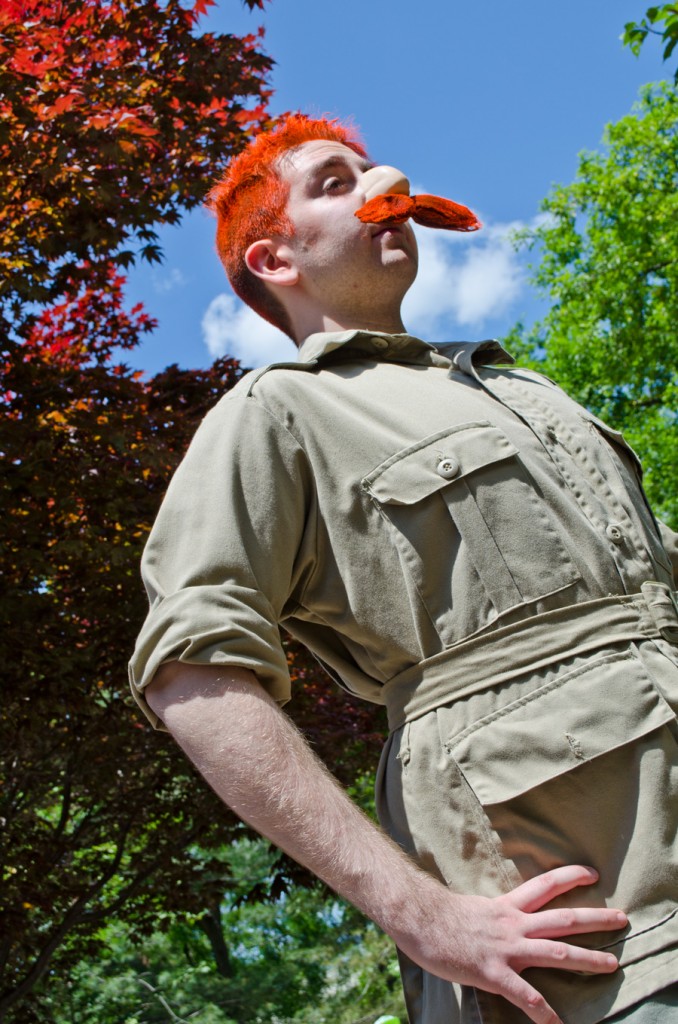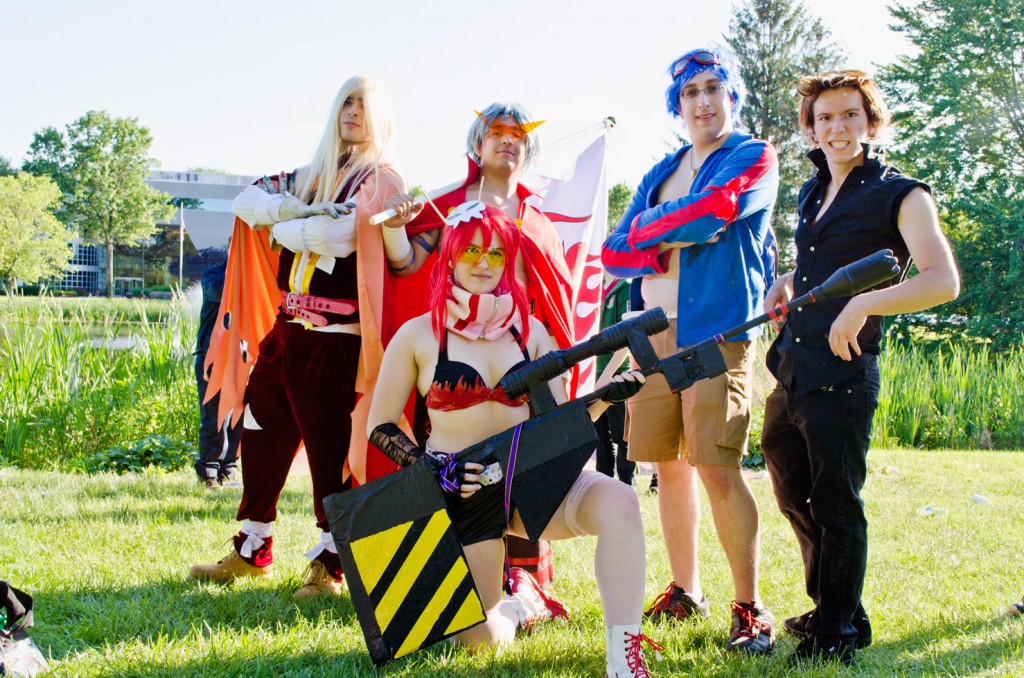 Some great Gurren Lagann cosplay spotted.
Yoko Cosplay courtesy of Julia Rika : https://www.facebook.com/pages/Sakuraharunogirl/672339529449397?ref=hl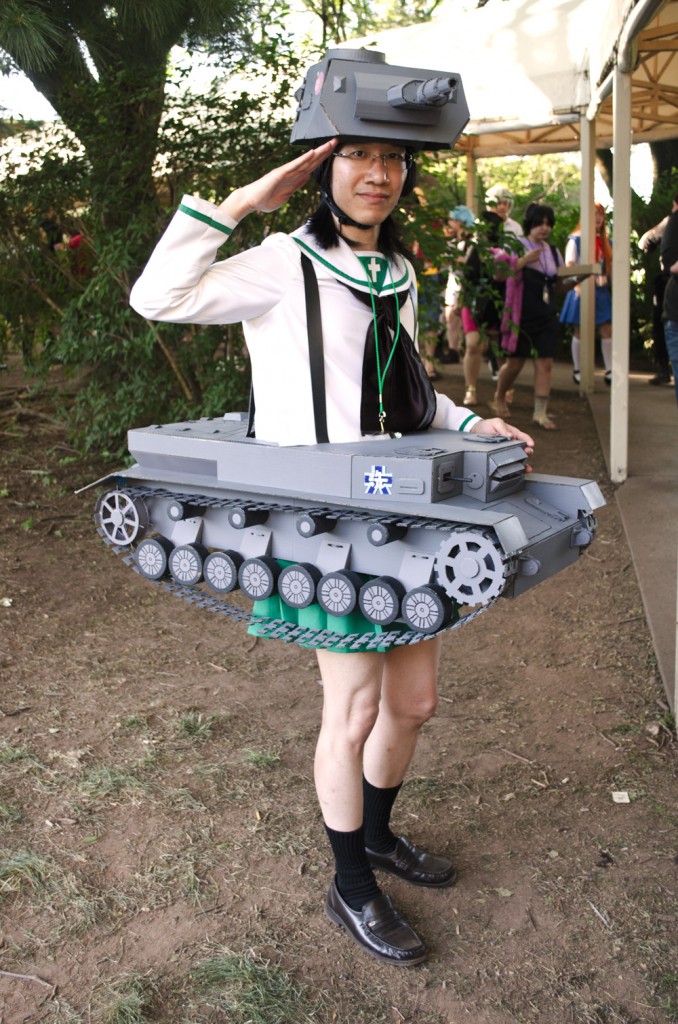 Panzer Panzer~
Cosplay courtesy of CakeAndTea : https://www.flickr.com/photos/9296771@N06/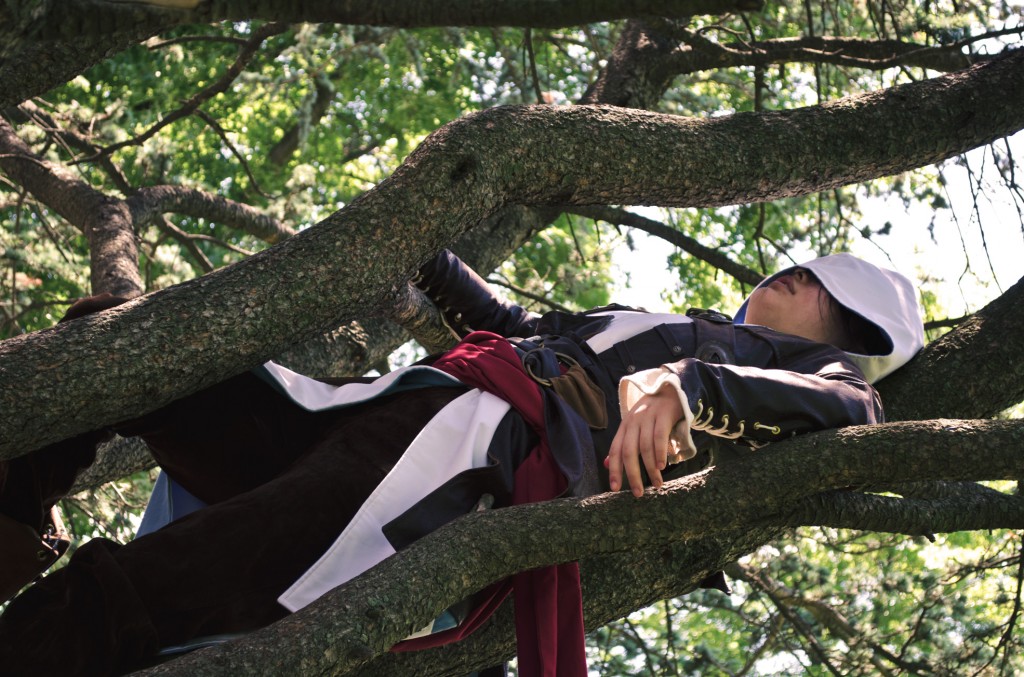 That about sums it up for now! Overall it was a great convention, I definitely plan to attend next year.
As usual, if you see your cosplay featured here I would be more than happy to credit you / link to your page. You can comment below or just email me ( nyotakublog [at] gmail.com ) and let me know so I can link to you! Also if you want a full resolution photo to use for your page/whatever  just email me so I can send them to you.
You can also find my cosplay pictures on my facebook and flickr!
Thanks for looking! Hope you enjoyed the photos~