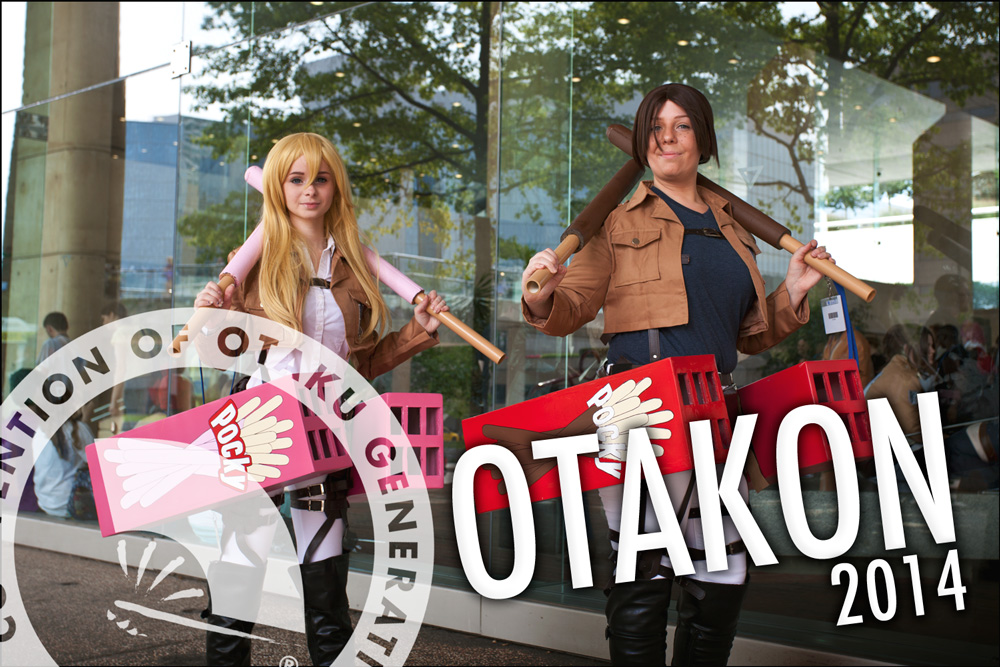 Phew, what a weekend! Following my previous post, we're going to look at some more of the wonderful cosplay seen at Otakon. Since this was my first year attending this convention it was a total sensory overload between all the cosplayers, happenings, and excitement that was otakon. Still, I tried to take as many pictures as I could so that I could share them with everyone!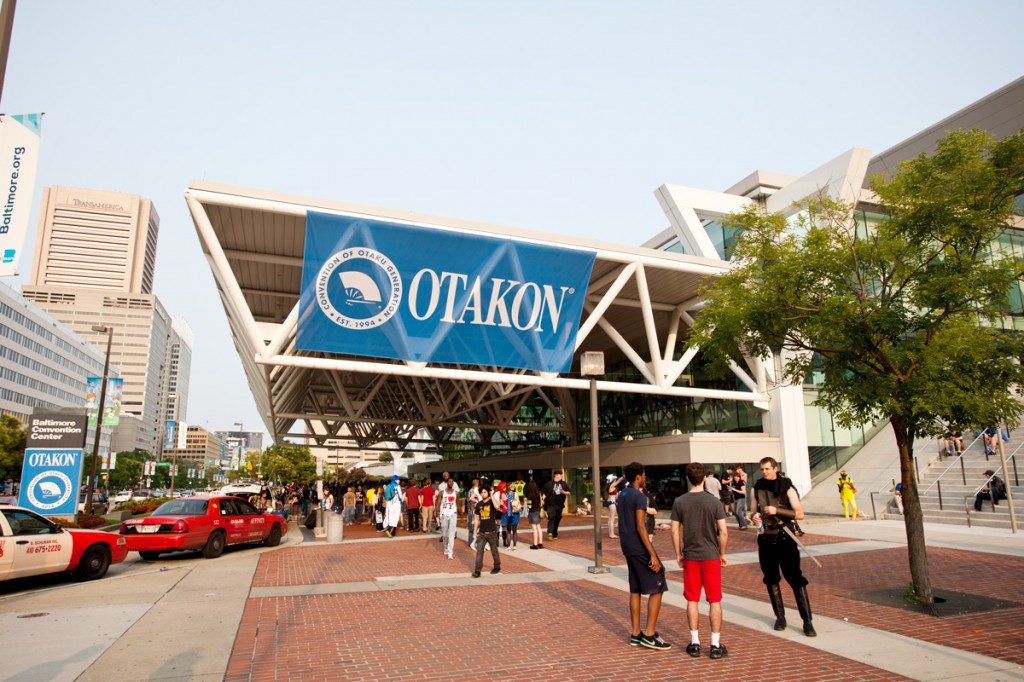 Before we even get into the cosplay pics, I have to say that the sheer amount of people at the con was incredible. The lines were absolutely insane, with so many things getting capped off due to the amount of people that would show up to them. While the lines can be a bit of a pain, all these people in one place really make the con feel like it's always full of energy!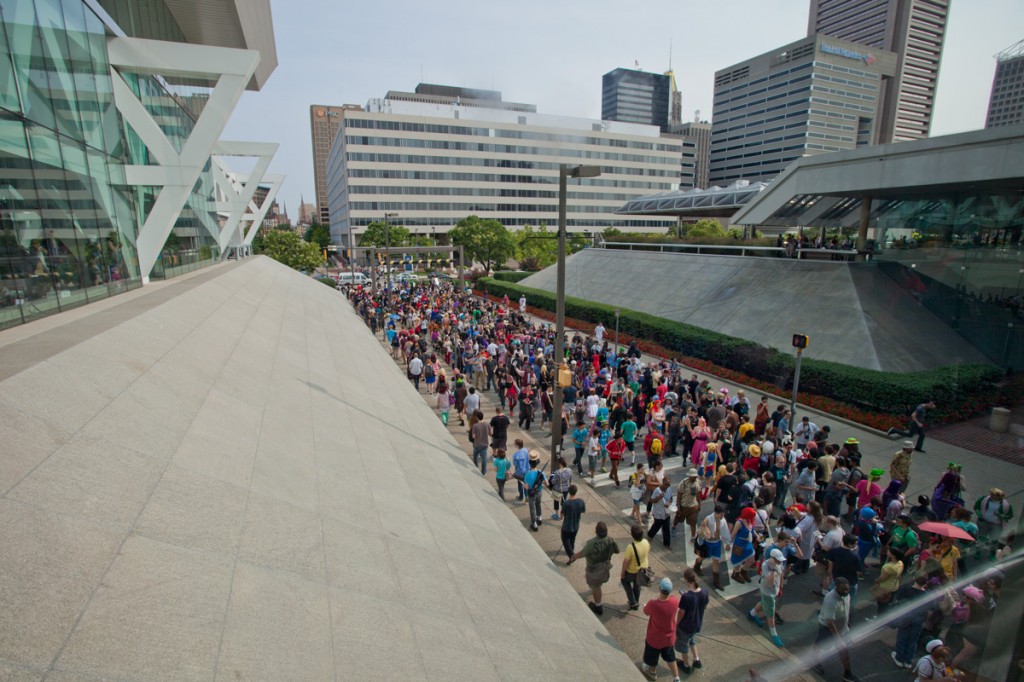 When I arrived Thursday night I hopped on the line, which was probably one of the longest queues I've ever seen. It wrapped around the building so many times it was hard to even follow where the line stopped and started. In total I waited three hours on line before I got my badge. Crazy!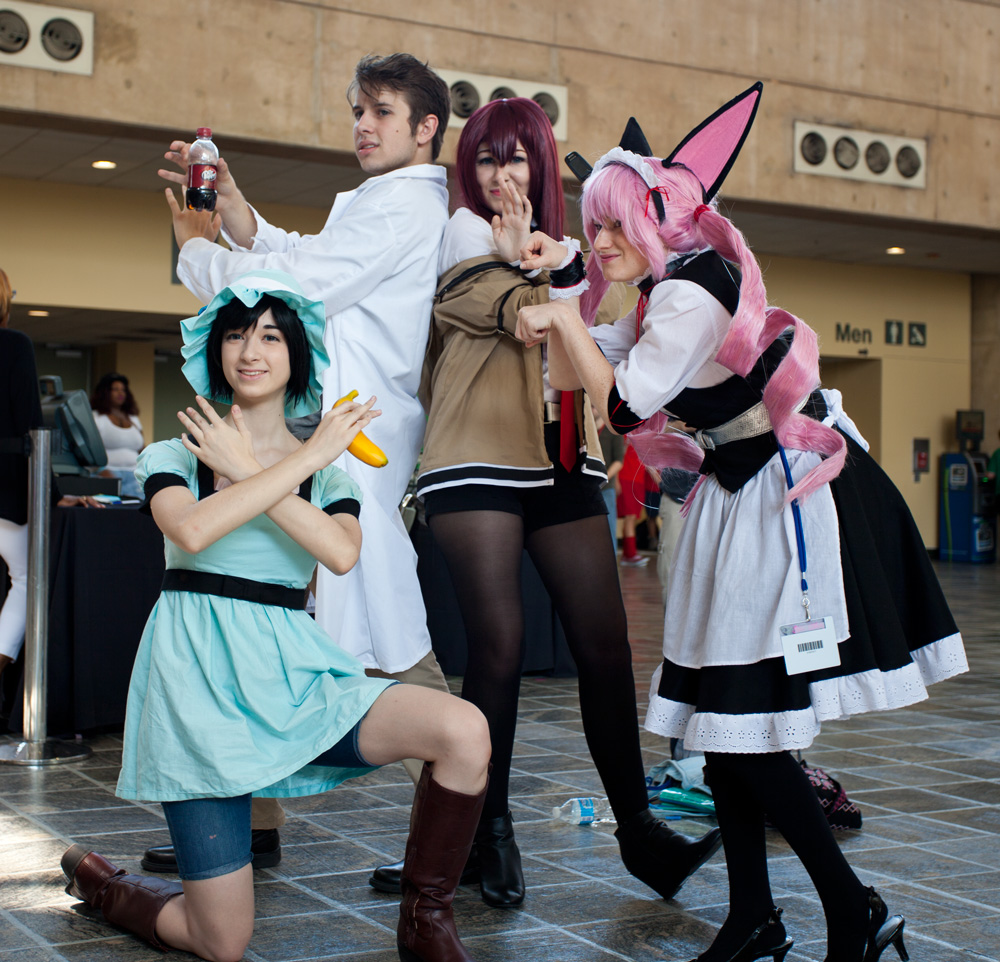 But the it was definitely worth the wait, as it was an amazing time! One of the great things about Otakon was all the great cosplay, which is what this post is dedicated to! Let's start off with this awesome group of Steins;gate cosplayers.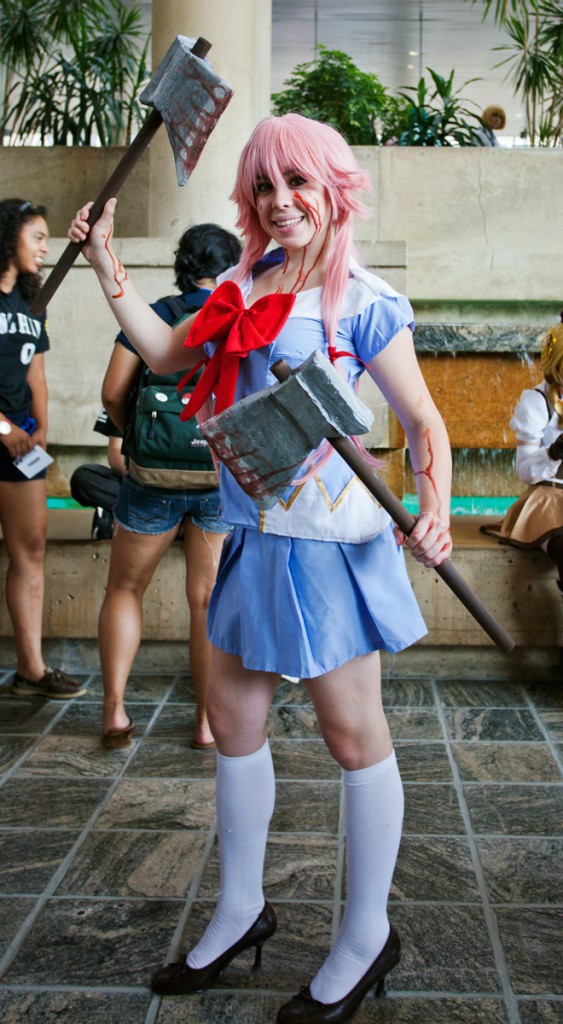 A rather Accurate Yuno cosplay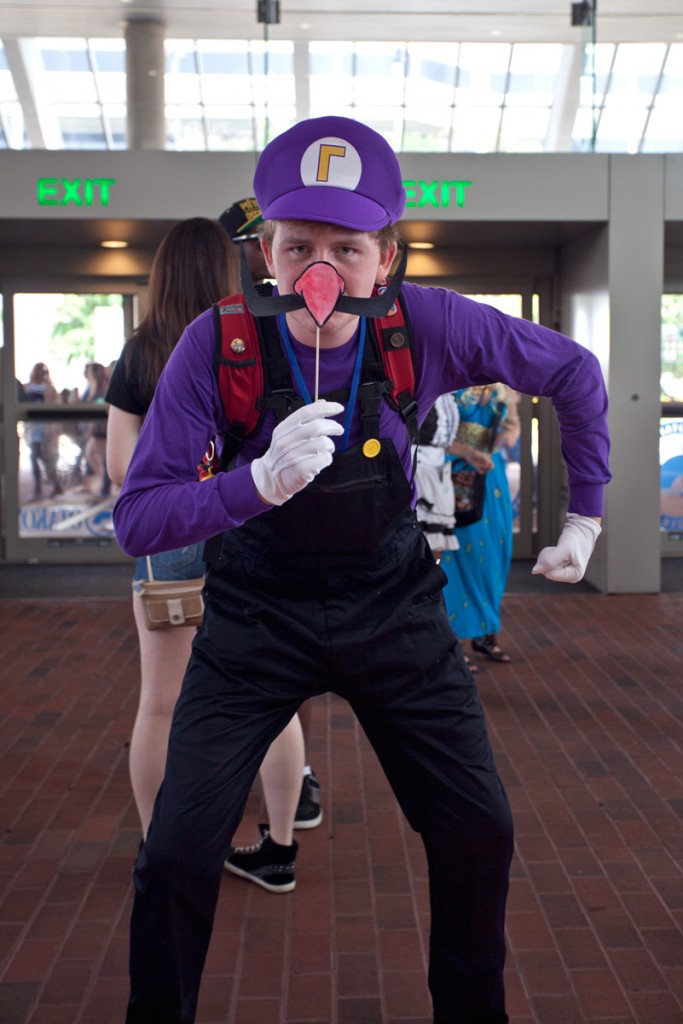 Waluigi!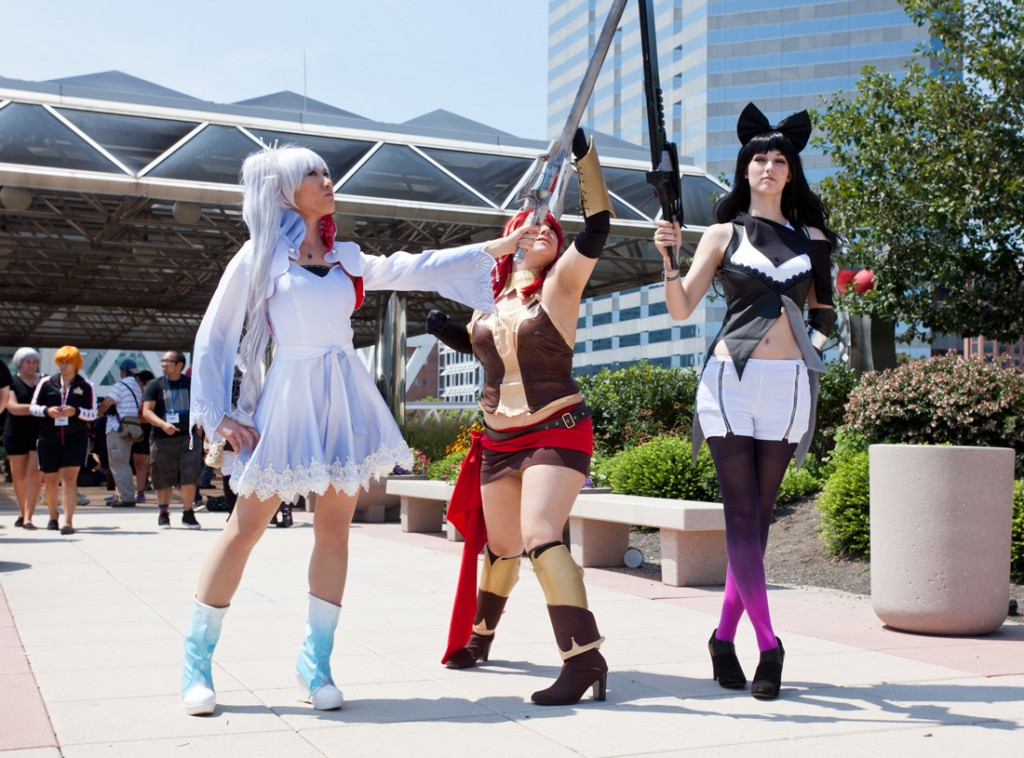 One of the great things about the venue was the outdoor terrace on the upper floor which made a for a great place for cosplay pictures.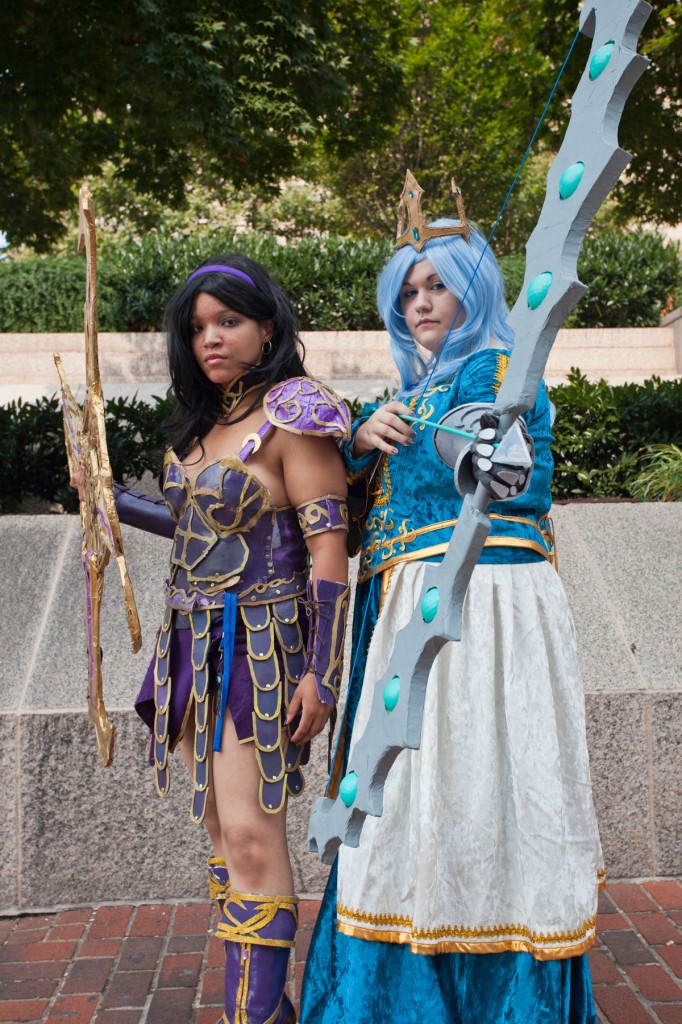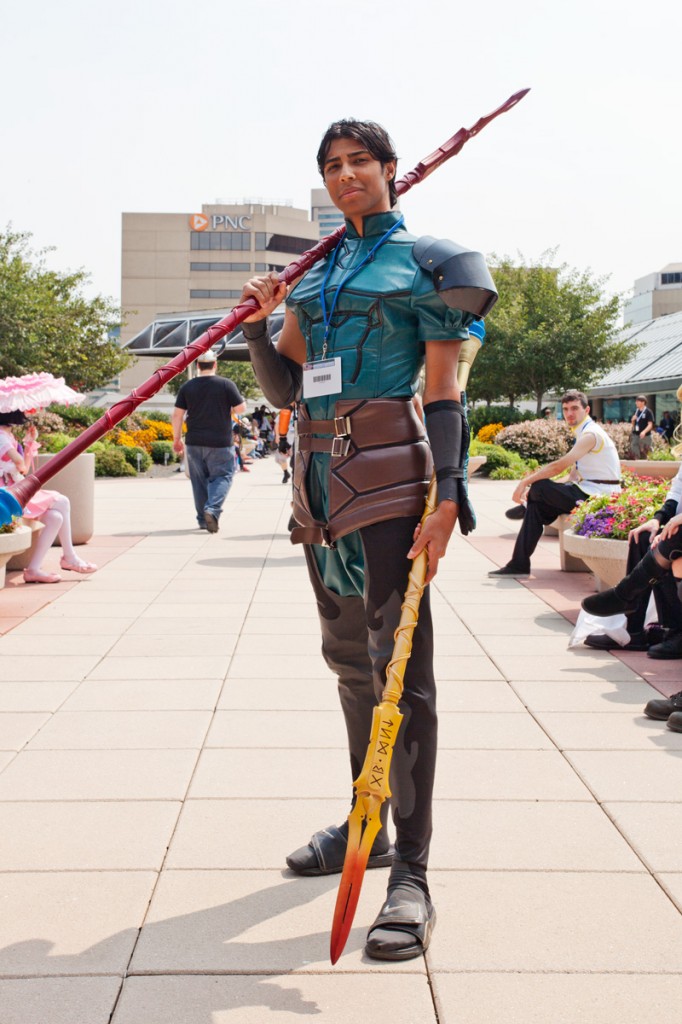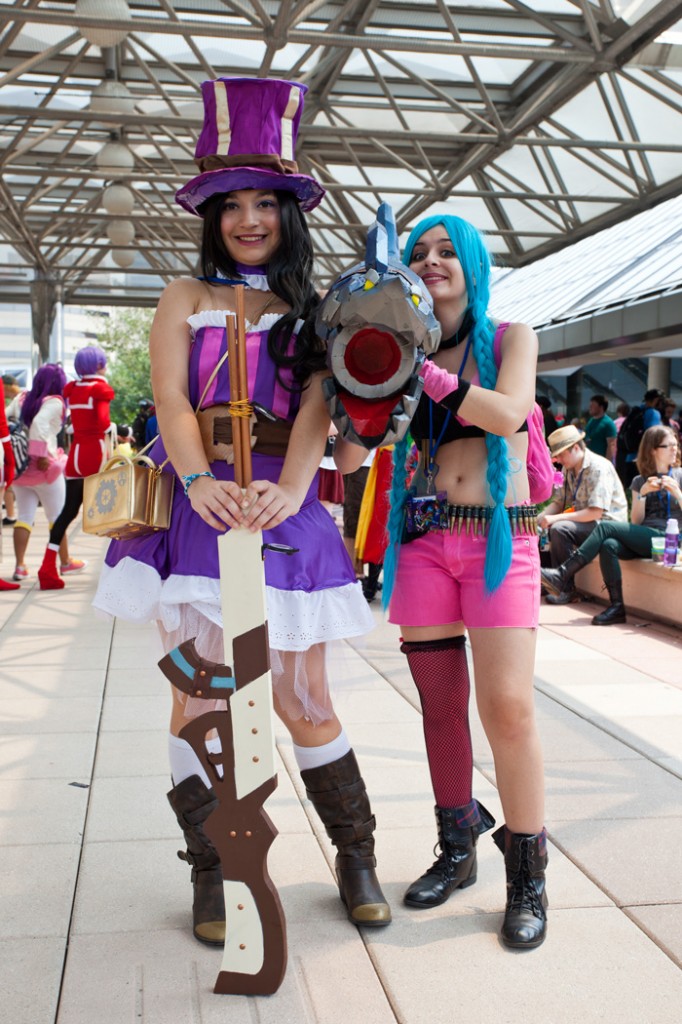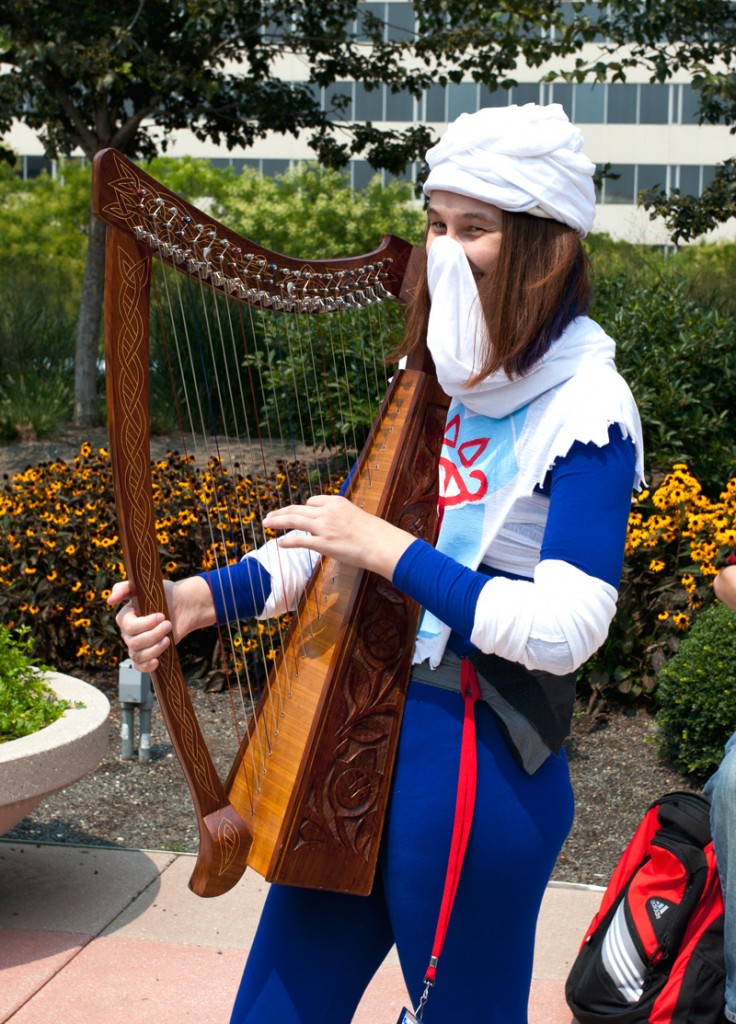 Loved this sheik cosplay, plus she could also play the harp! Rather incredible, I wonder how heavy it was to lug around the harp around the con O_O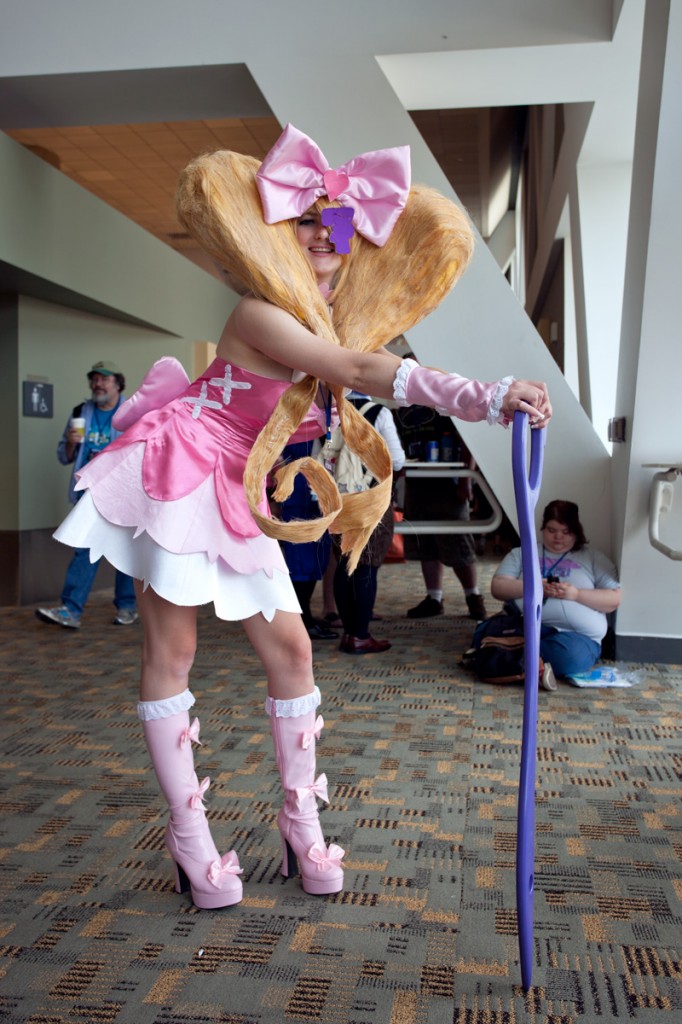 This Nui had some amazing hair!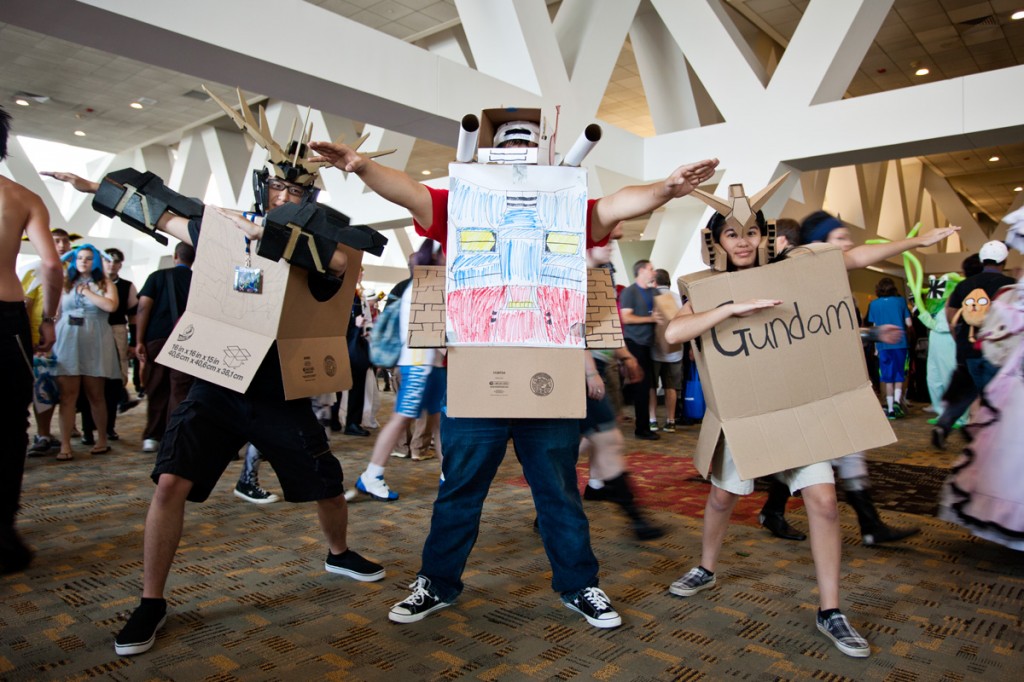 Quality gundam cosplay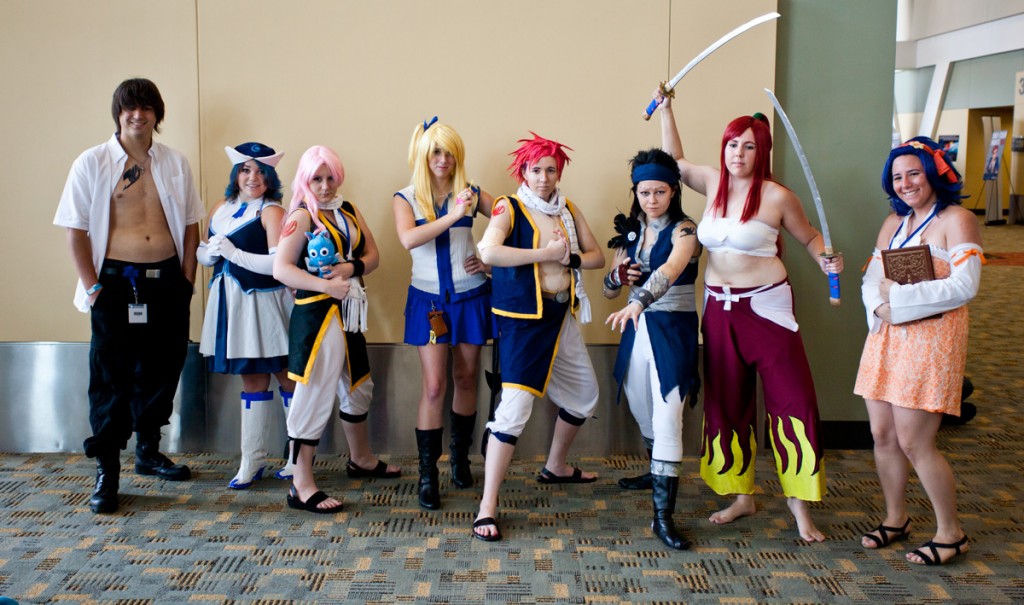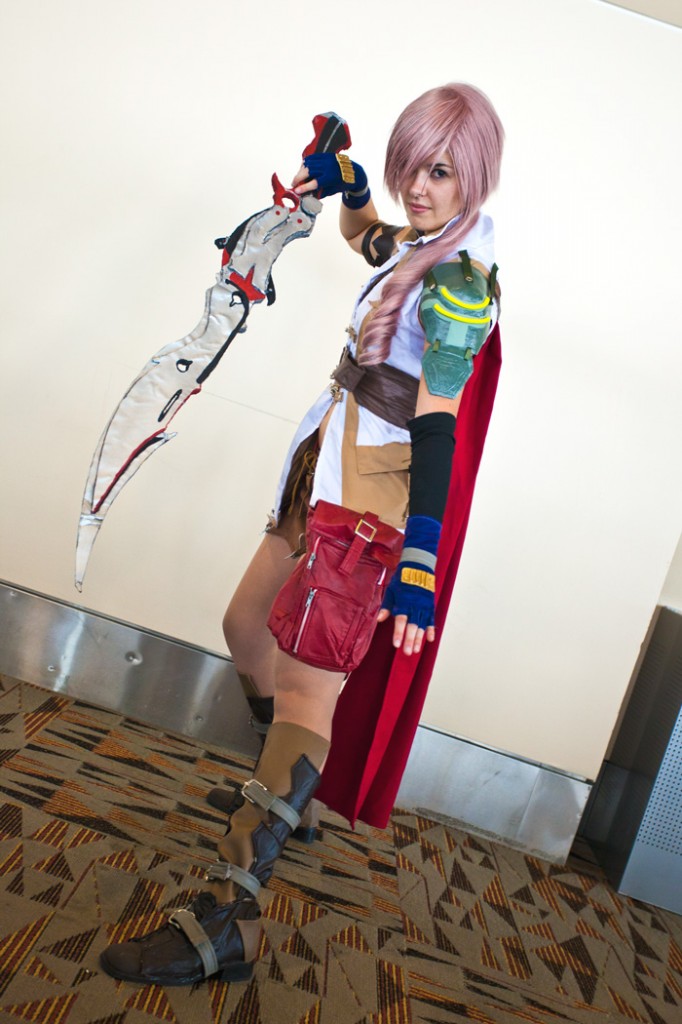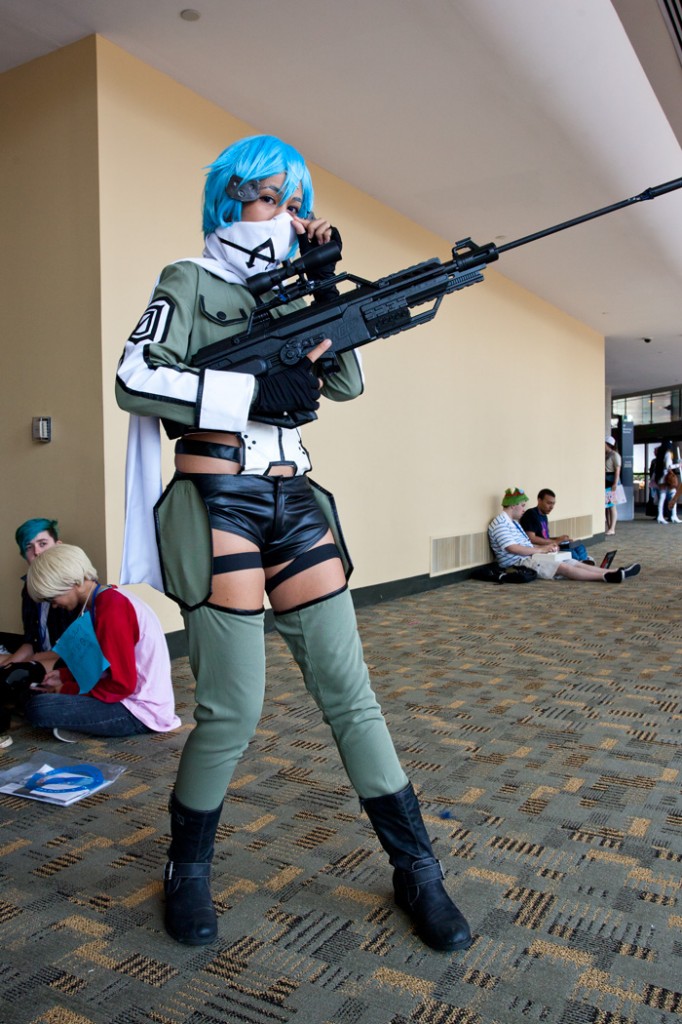 Sinon!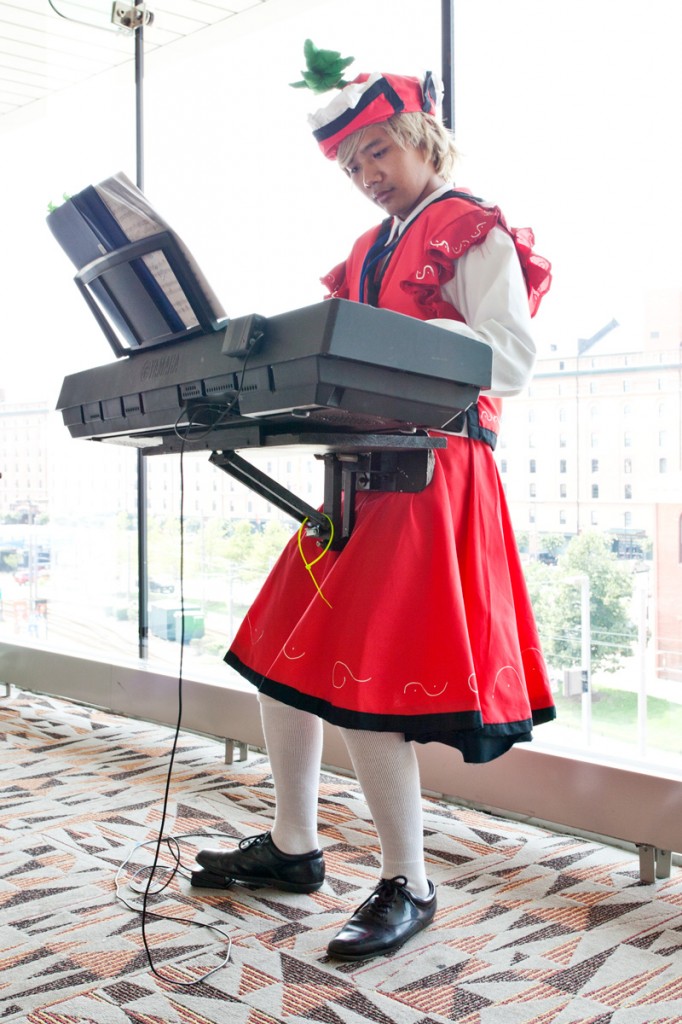 This Prismriver cosplay was amazing… he had a variety of anime sheet music was playing a bunch of different themes on the keyboard!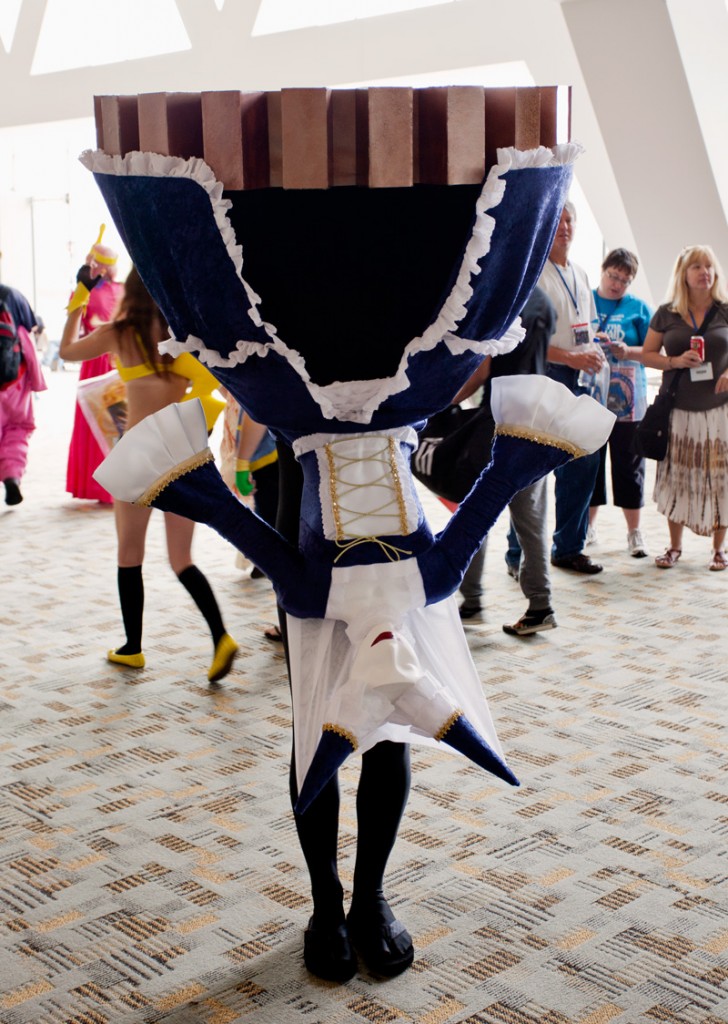 The gravity-defying Walpurgisnacht
Panzer Vor!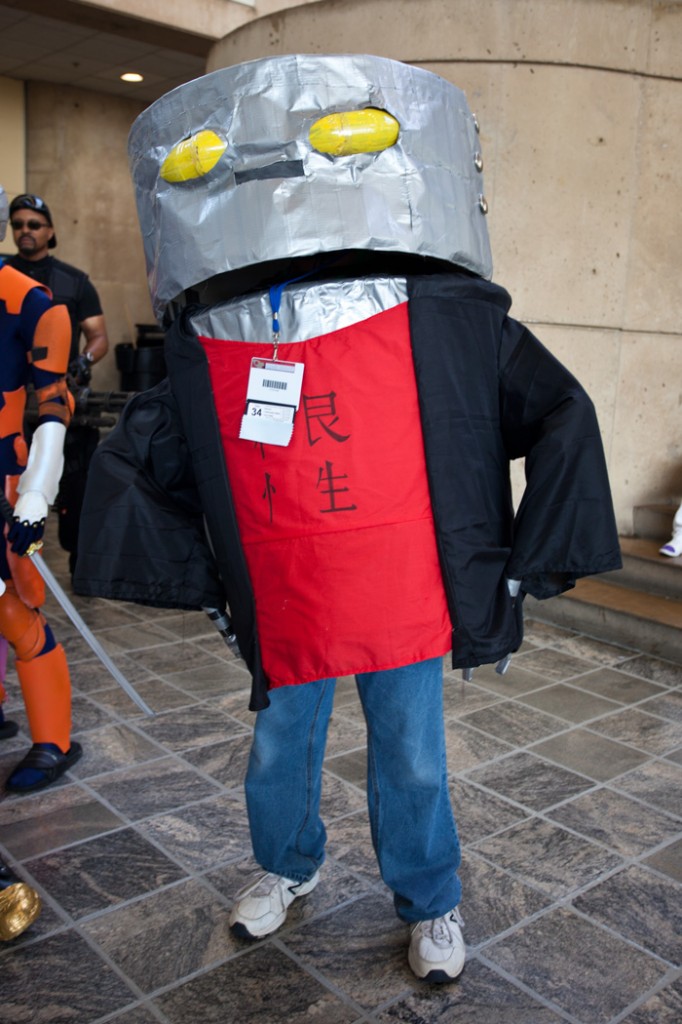 Mechazawa!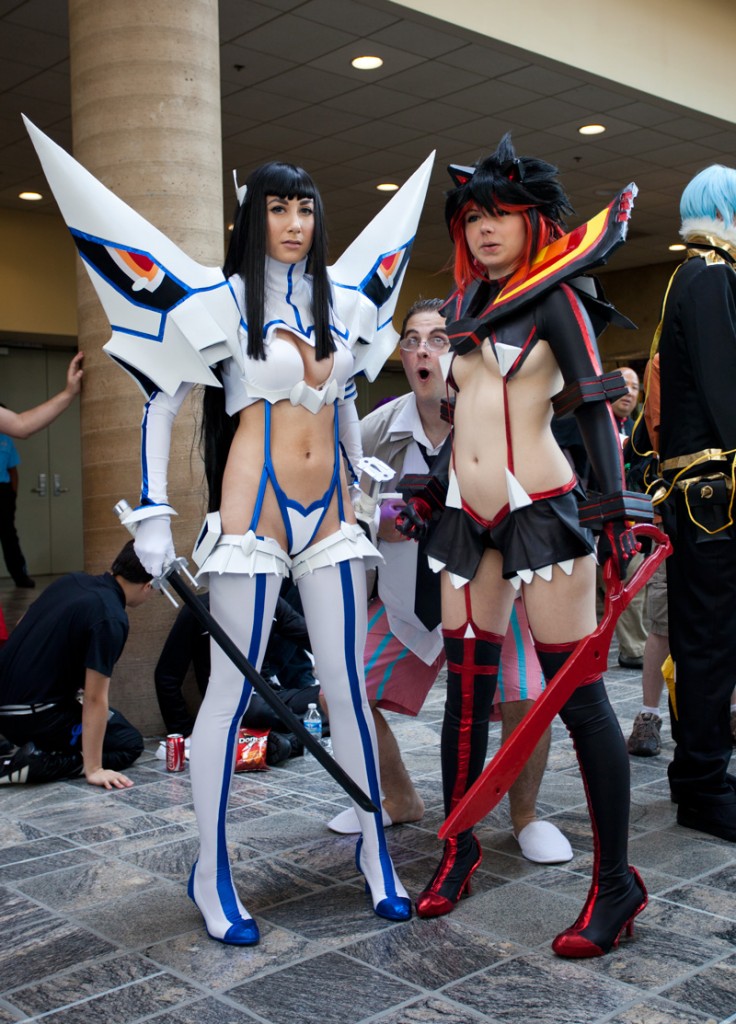 There was a ton of Kill la Kill cosplay at the show, which was awesome to see since I'm a huge fan of the series. This Ryuko and Satsuki combo was really nicely done! More KLK cosplay below: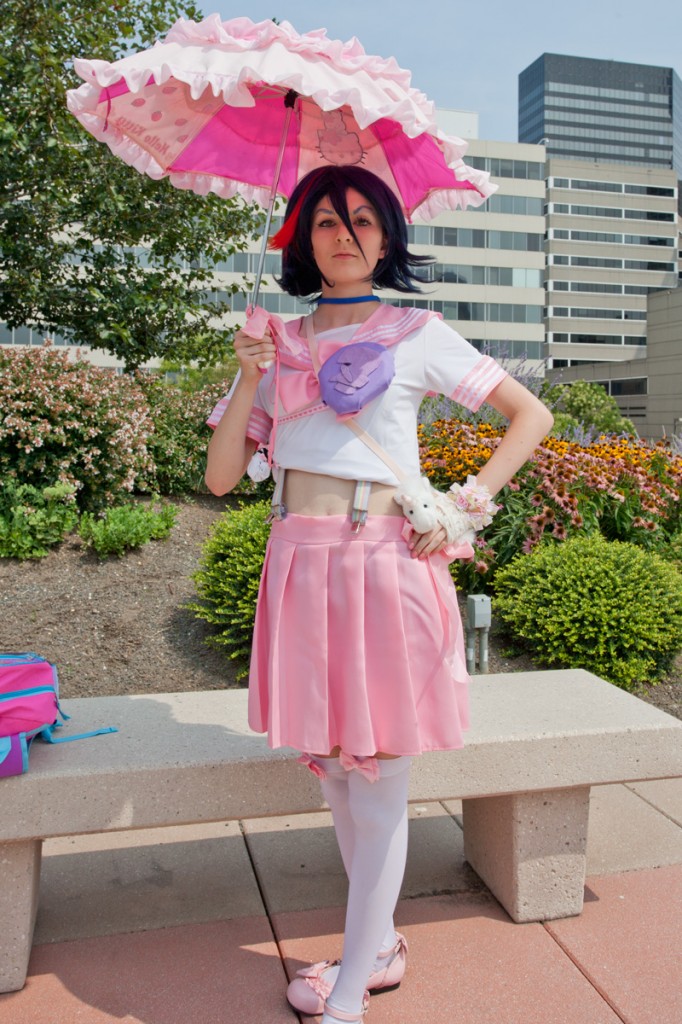 This Ryuko cosplay was adorable!
Cosplay courtesy of: Porcelainy Love Cosplay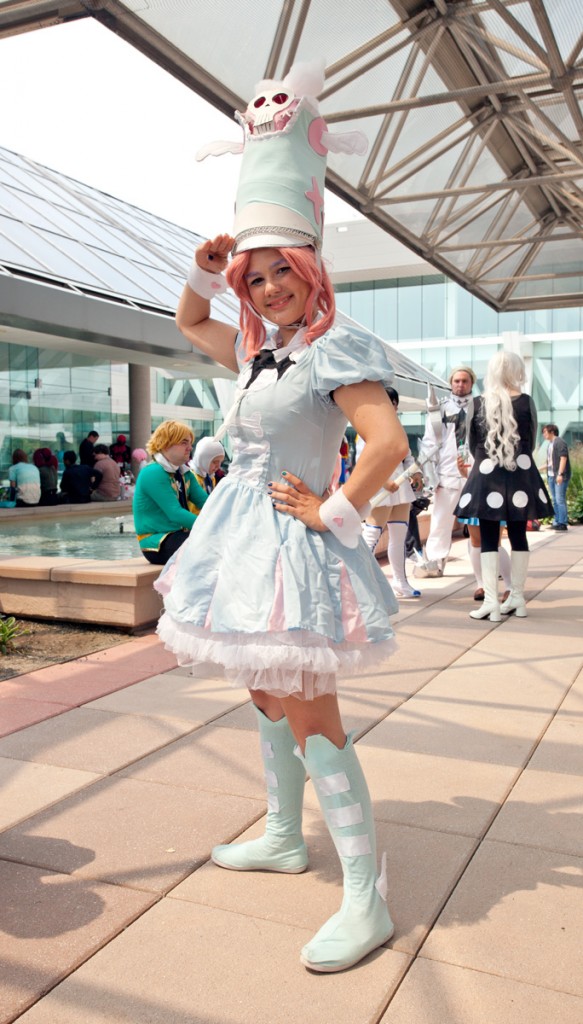 Lovely nonon cosplay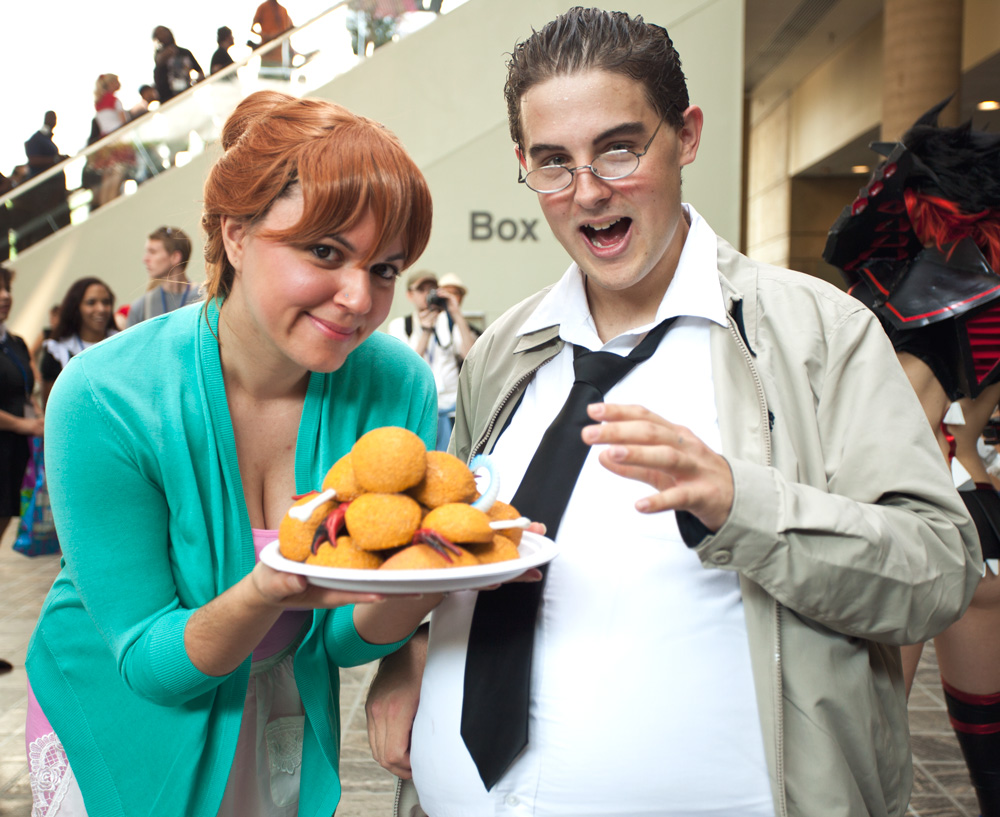 One of my favorites from the con, the Mankanshoku family!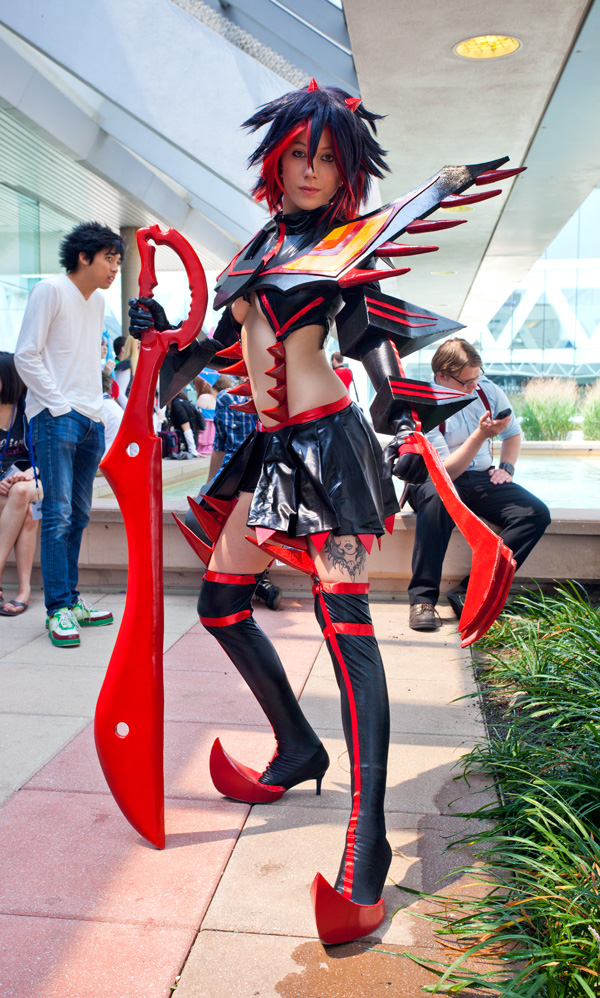 Another really nicely done Senjin Ryuko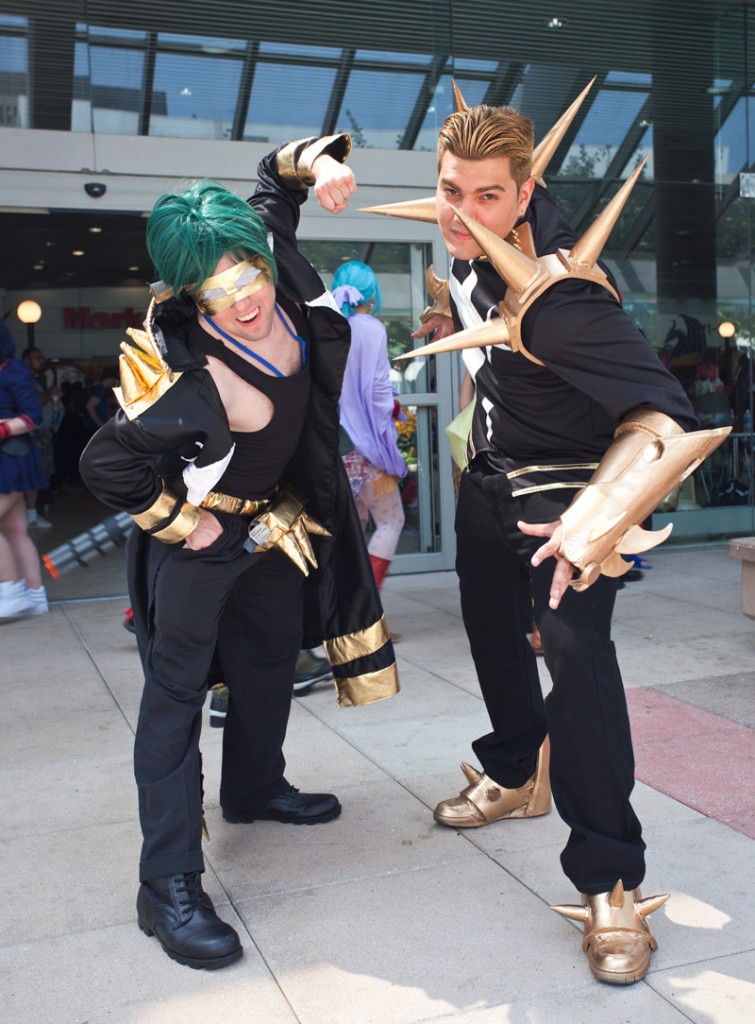 Great Gamagori and Sanageyama cosplay!!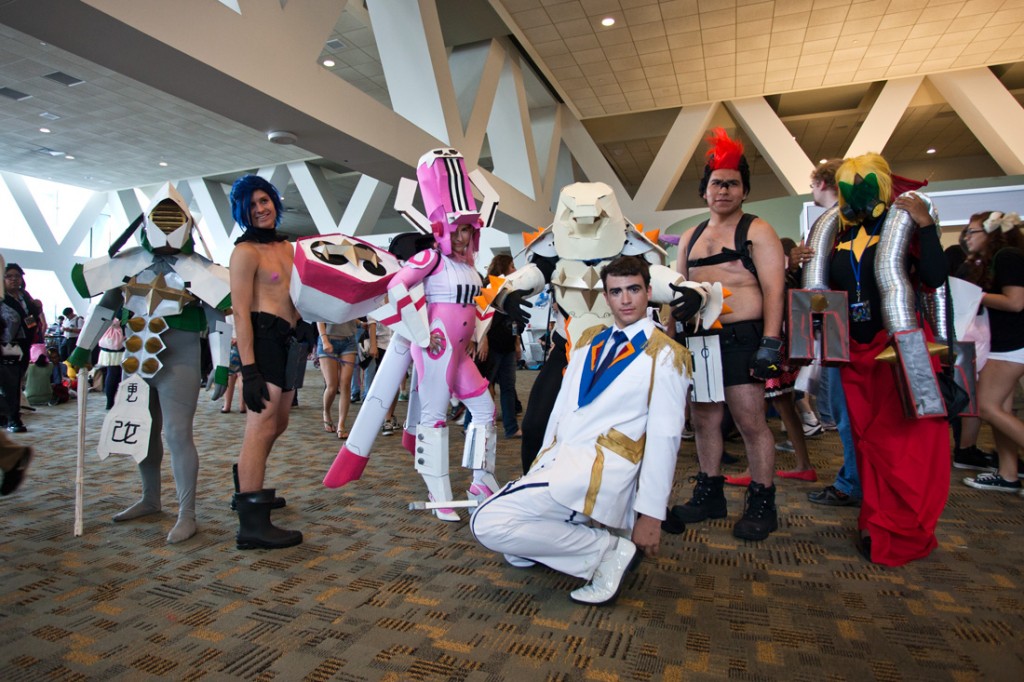 Loved these guys in full regalia cosplay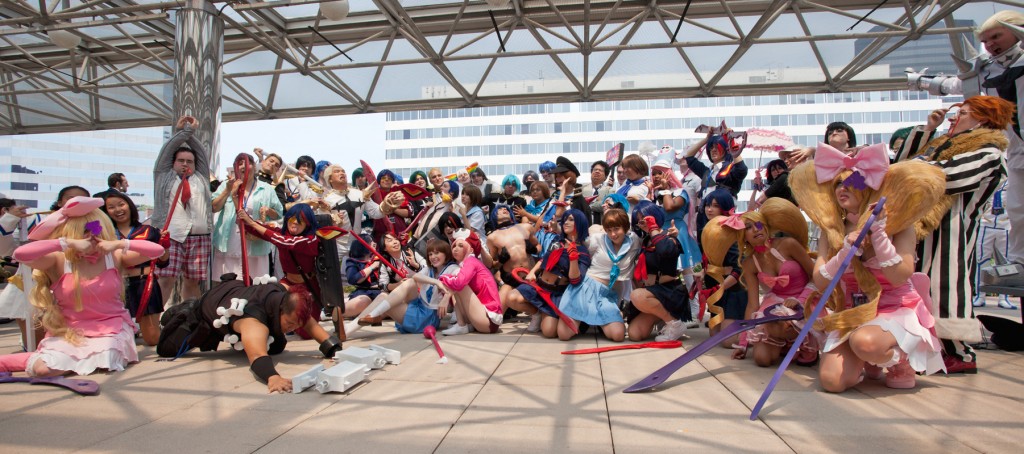 Since there was so many KLK cosplayers it was only natural to have a dedicated photoshoot! You can find all the pics from the shoot here.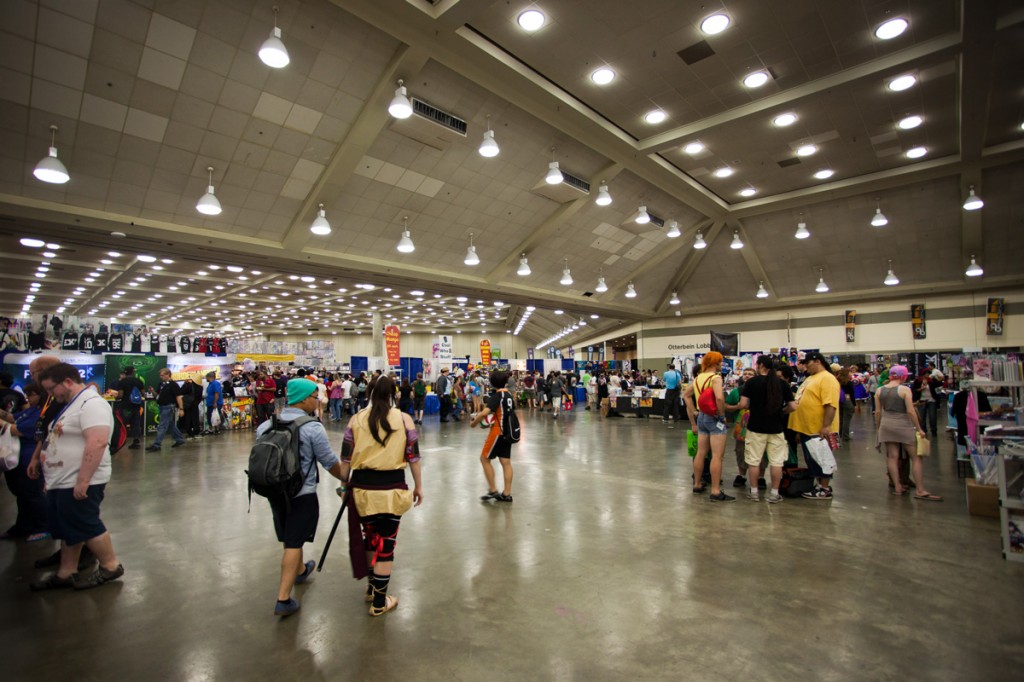 Spending some time in the massive dealers room when I had time between panels and screenings.
Lots of great merch to spend all your money on…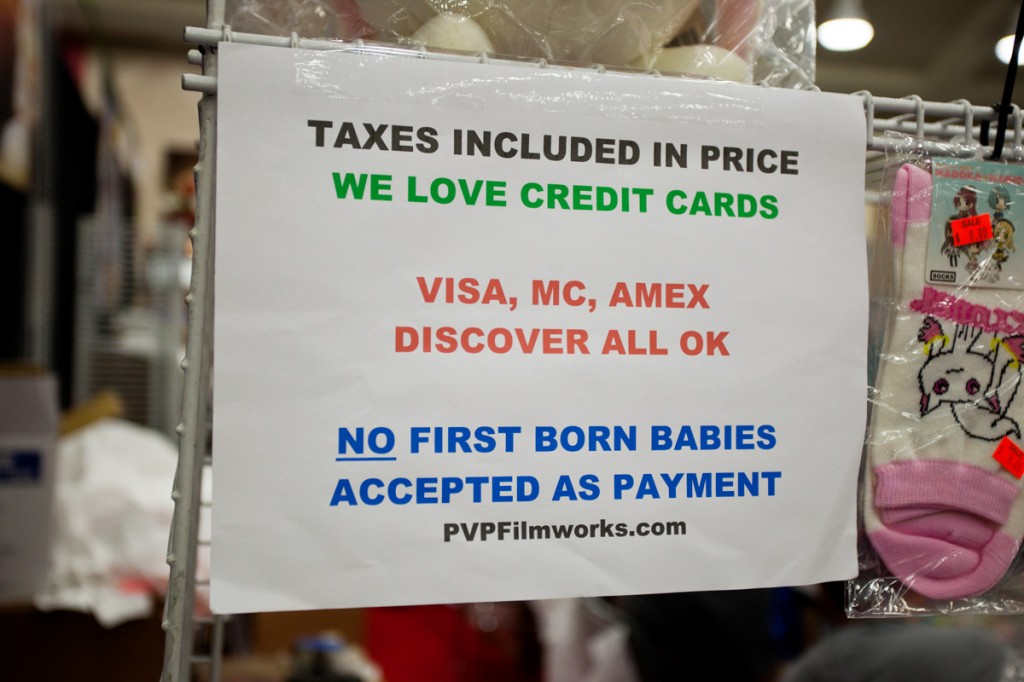 …or your first born child 🙂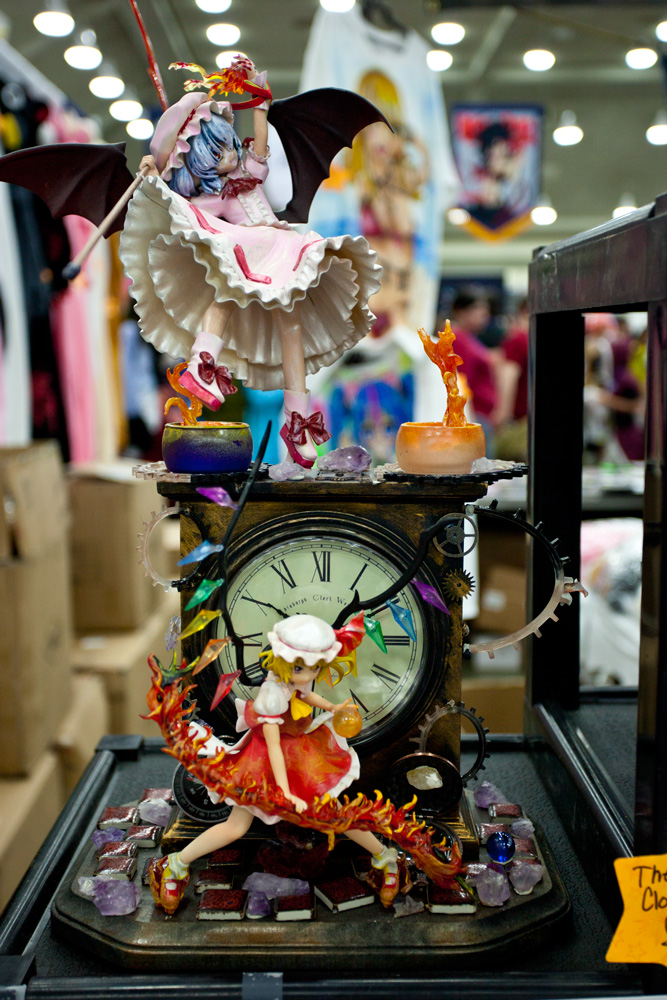 Sometimes I wonder how stuff like this is even humanly possible!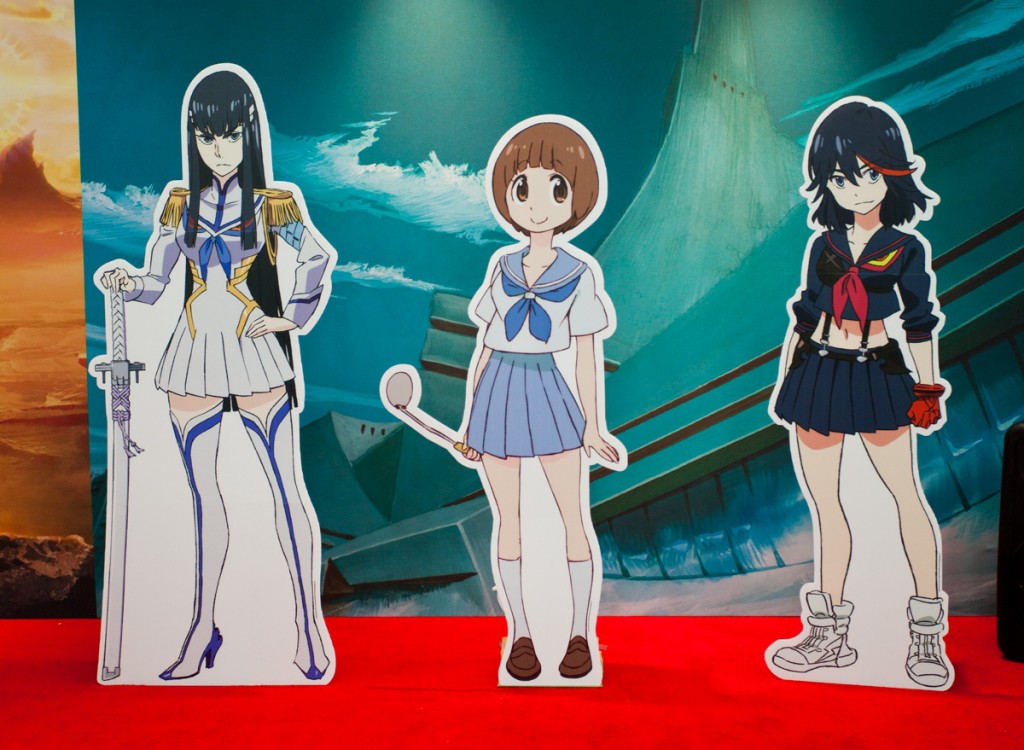 You have no idea how much I wanted that Satsuki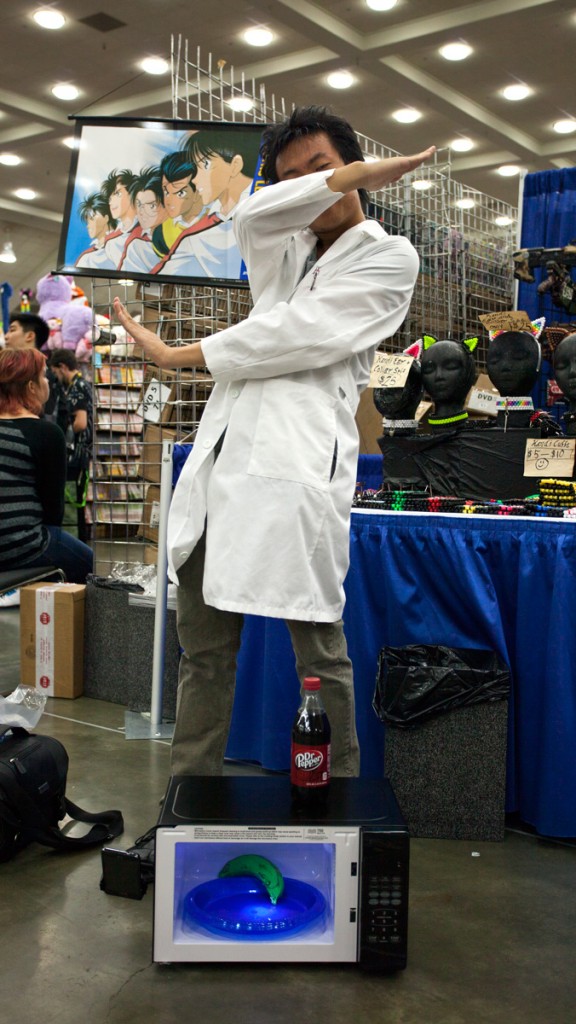 Loved this Hououin Kyouma cosplay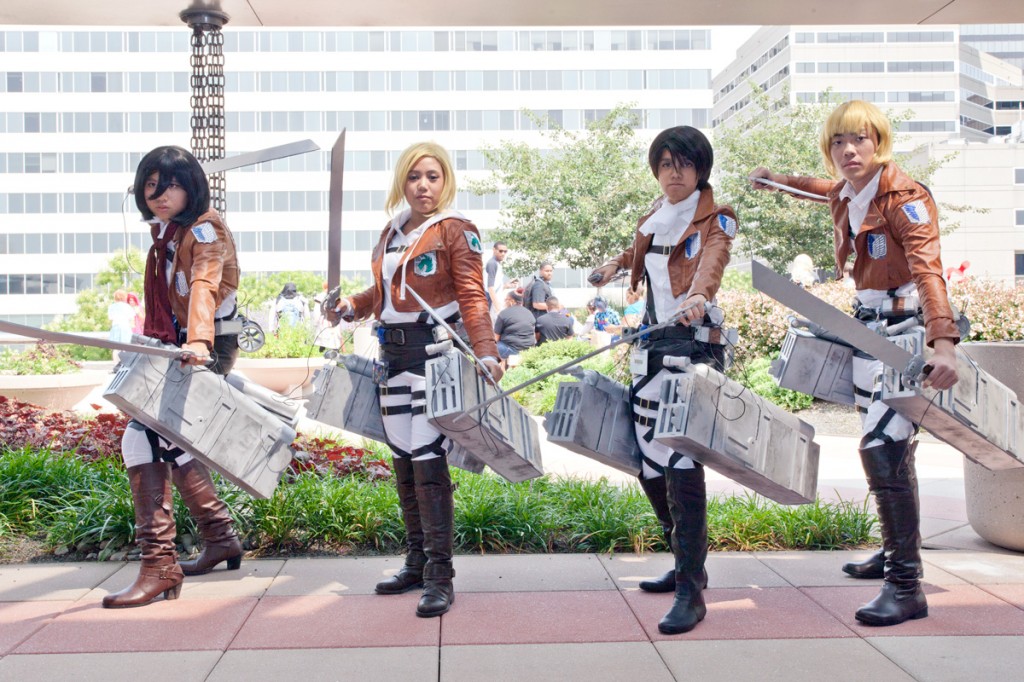 Tons of SnK Cosplayers out and about as well
There were so many SnK cosplayers that you couldn't even fit them all in one shot! This is only half of the group at the photoshoot!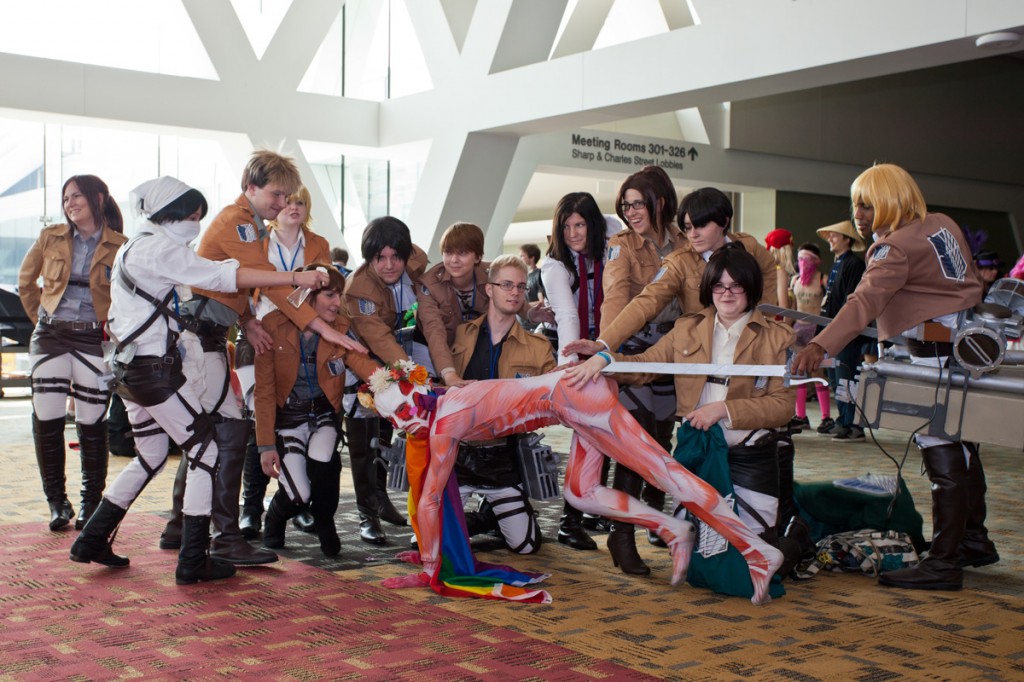 Everyone seems rather interested in the colossal titan 🙂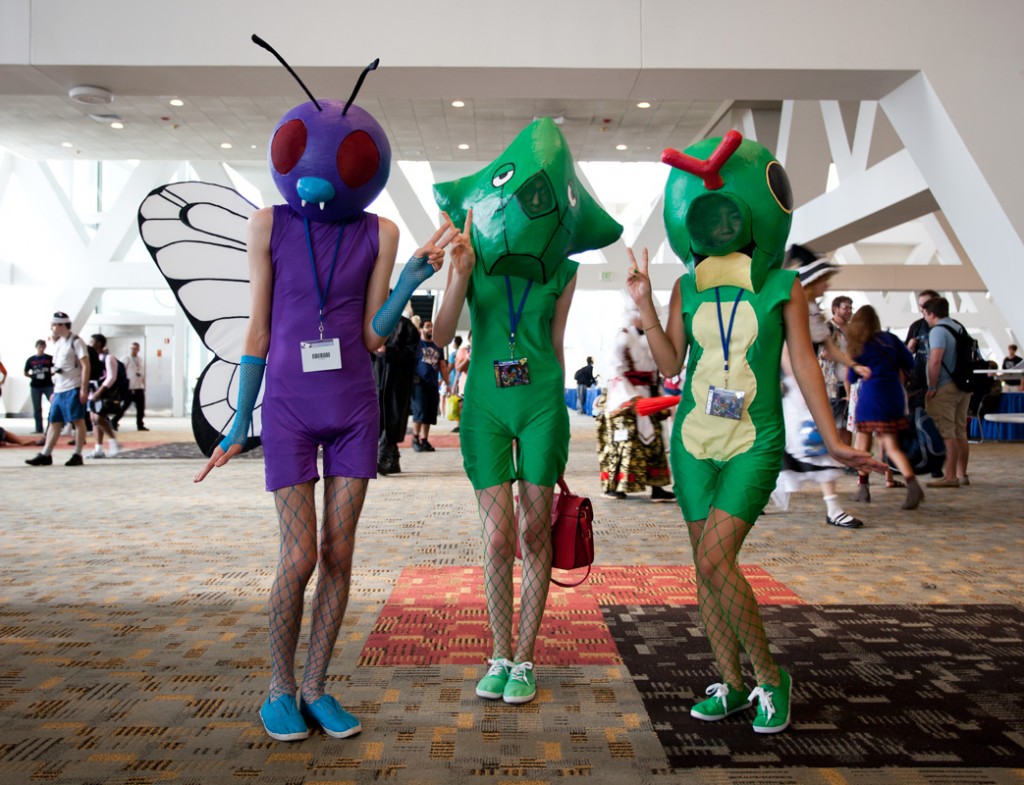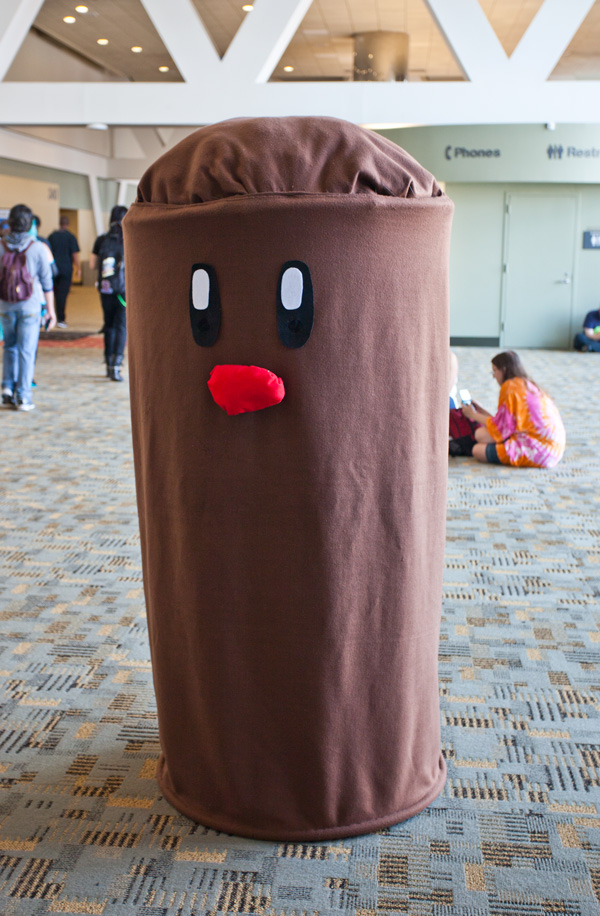 Pokemon!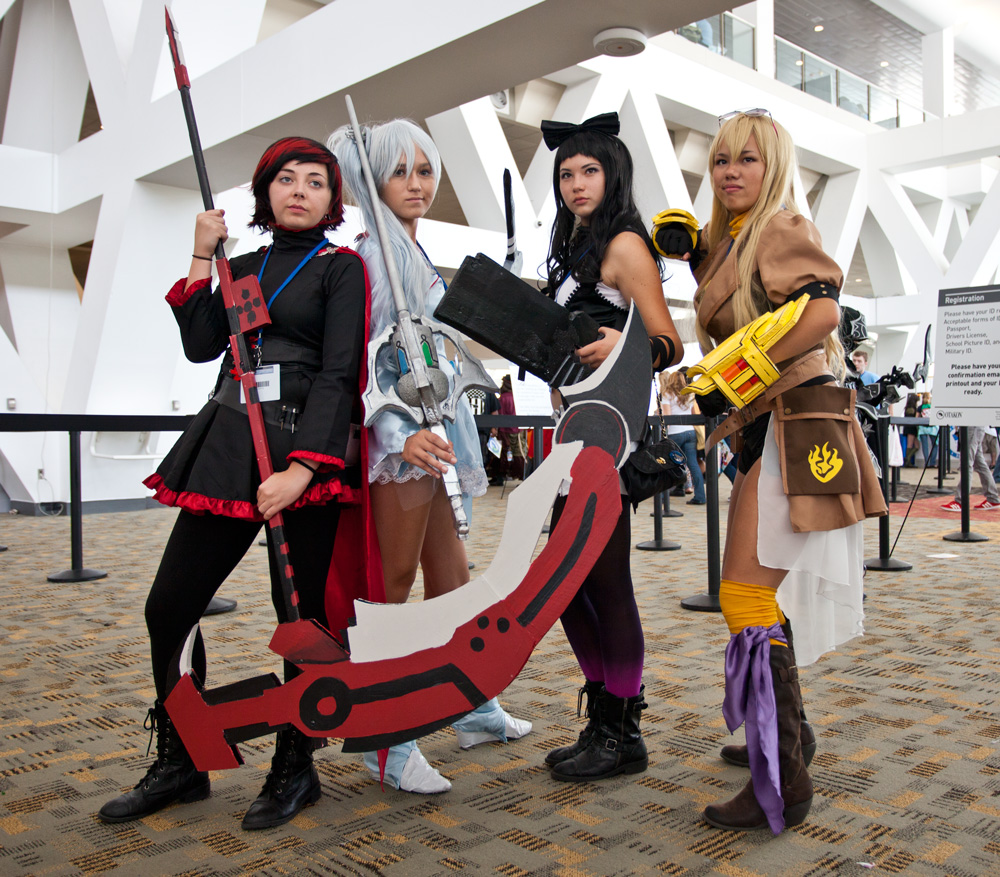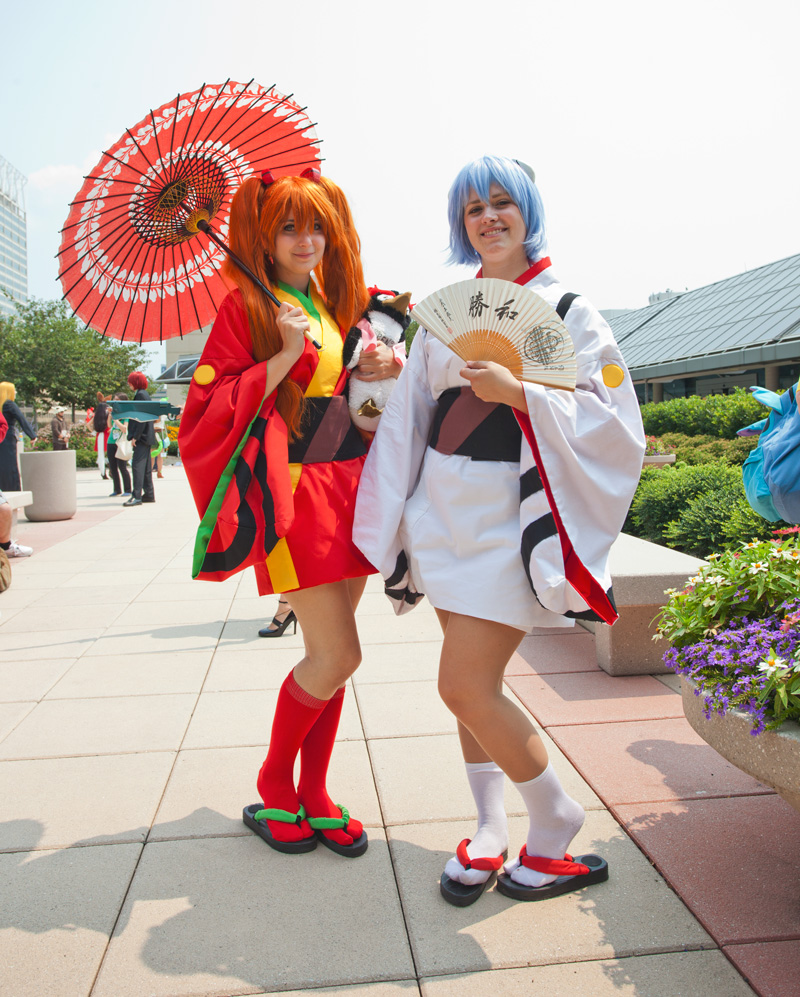 Loved this Rei & Asuka Duo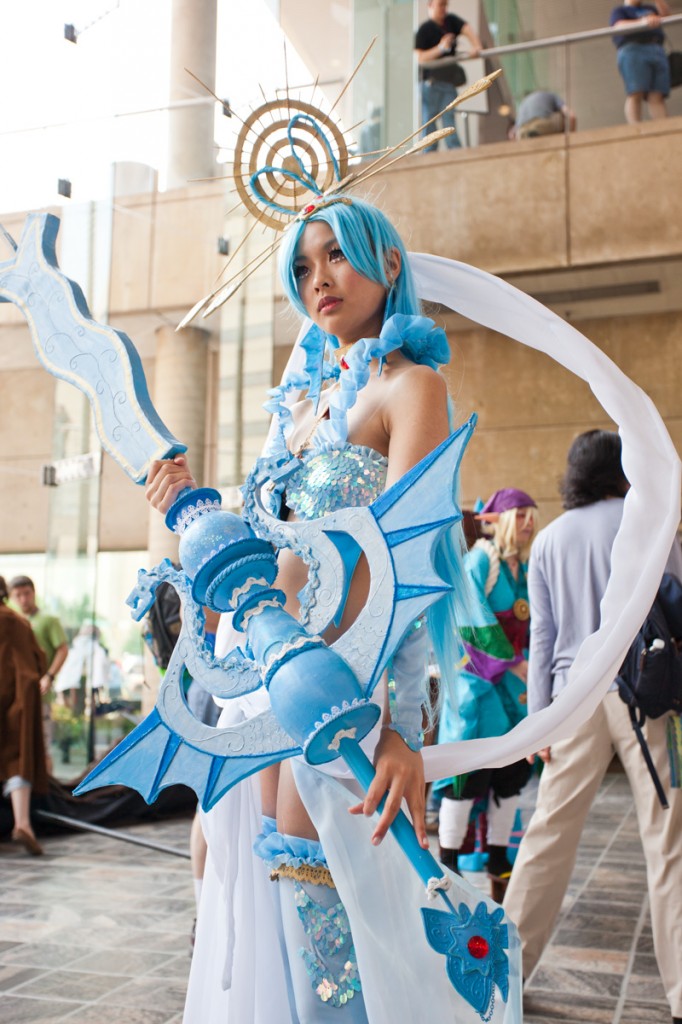 This cosplay was absolutely gorgeous!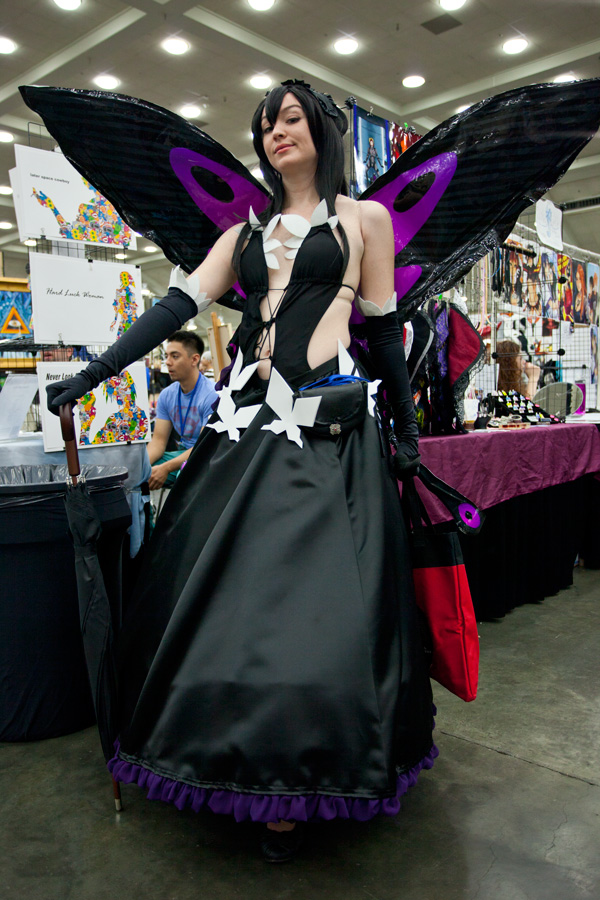 Great Kuroyukihime cosplay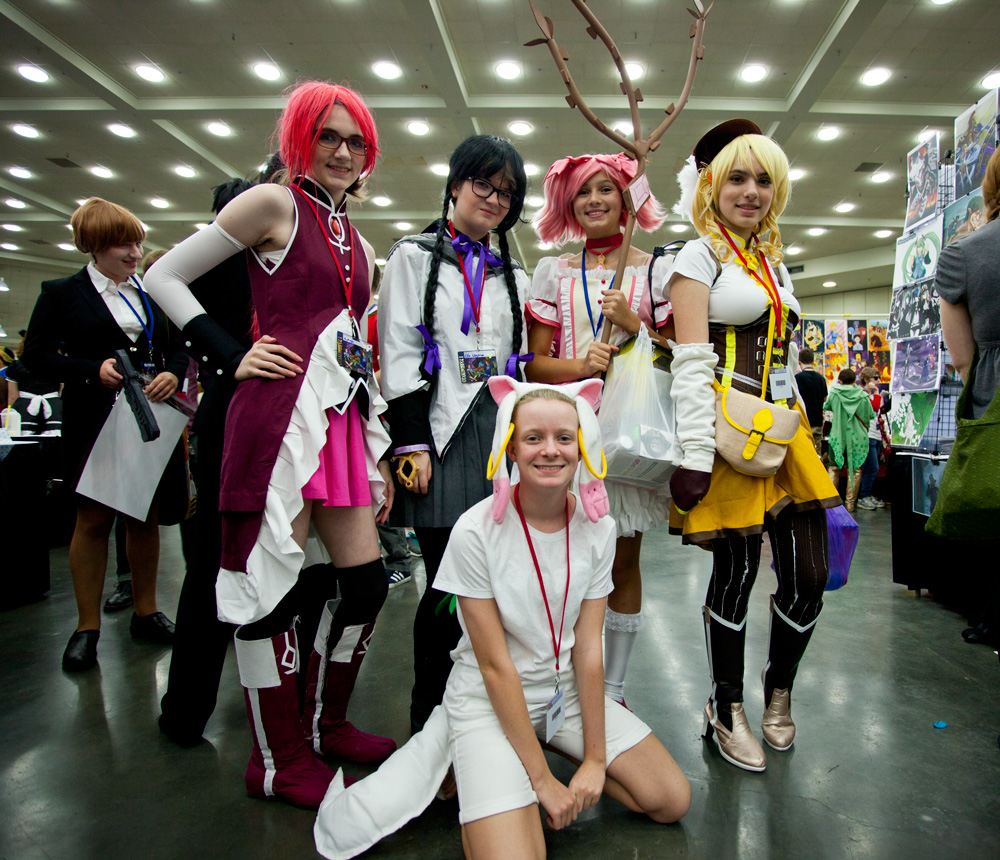 This madoka group was adorable!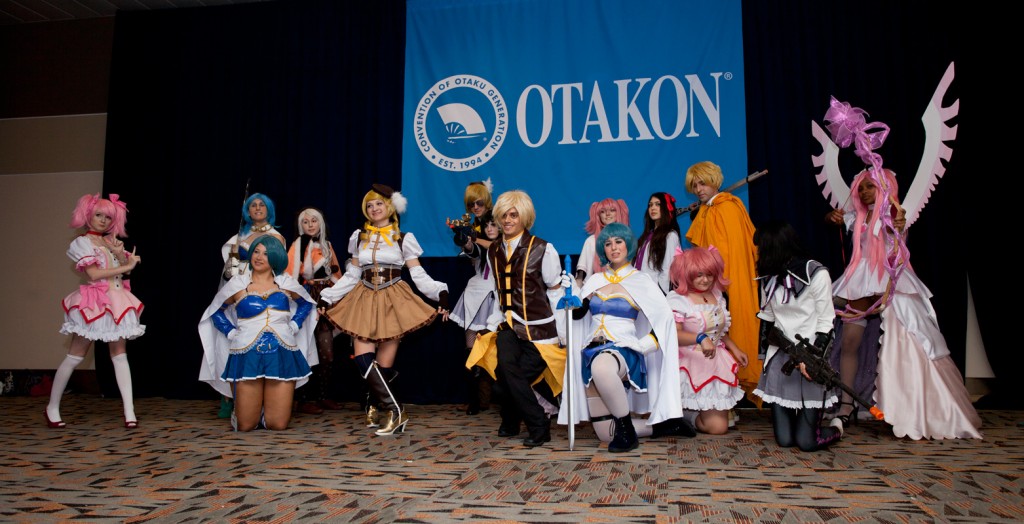 Got lots of pics from the Madoka photoshoot but probably won't get around to uploading them to my flickr until tomorrow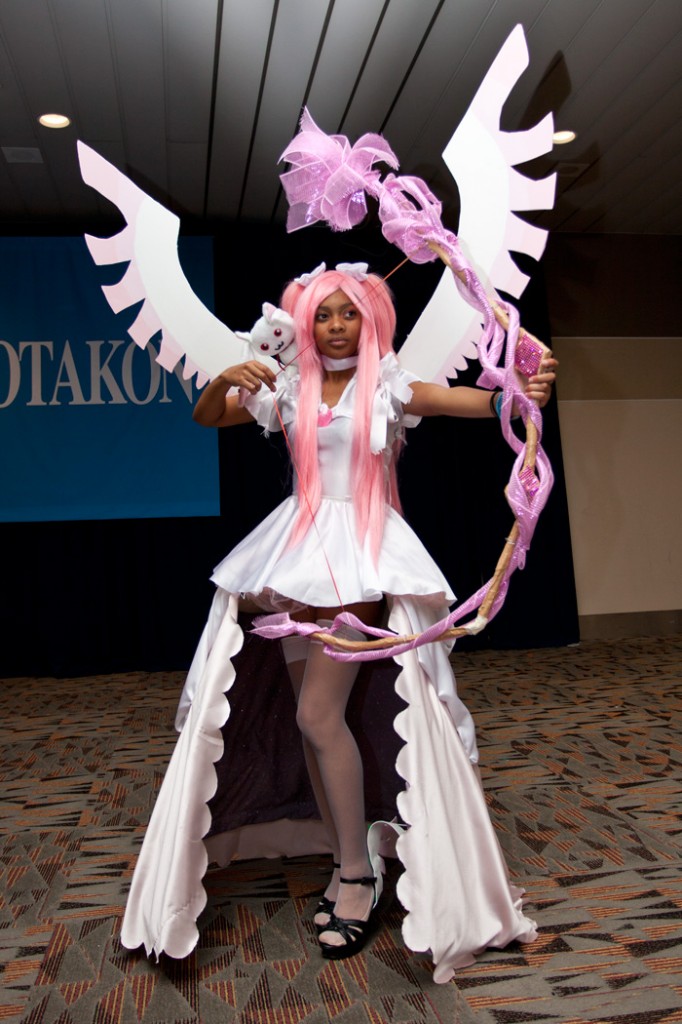 Absolutely loved this Godoka cosplay!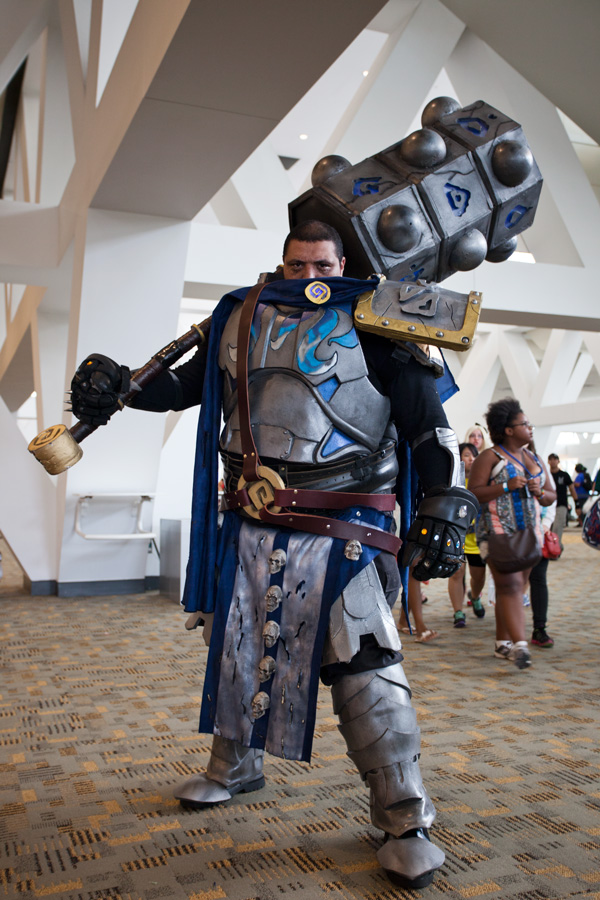 This guy was huge!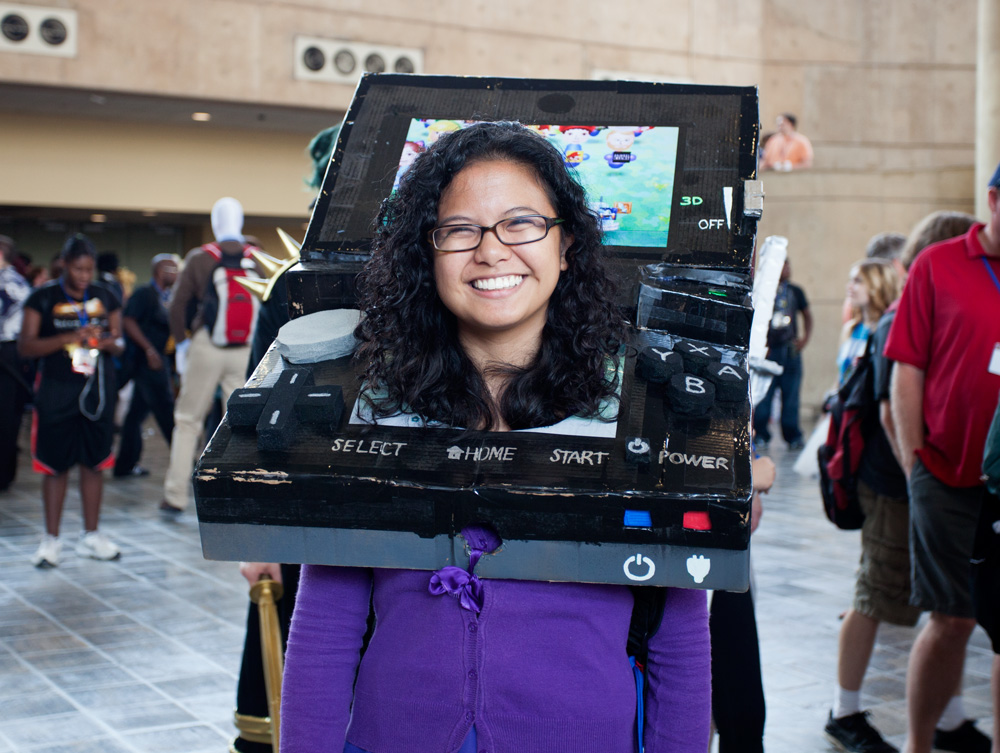 Very clever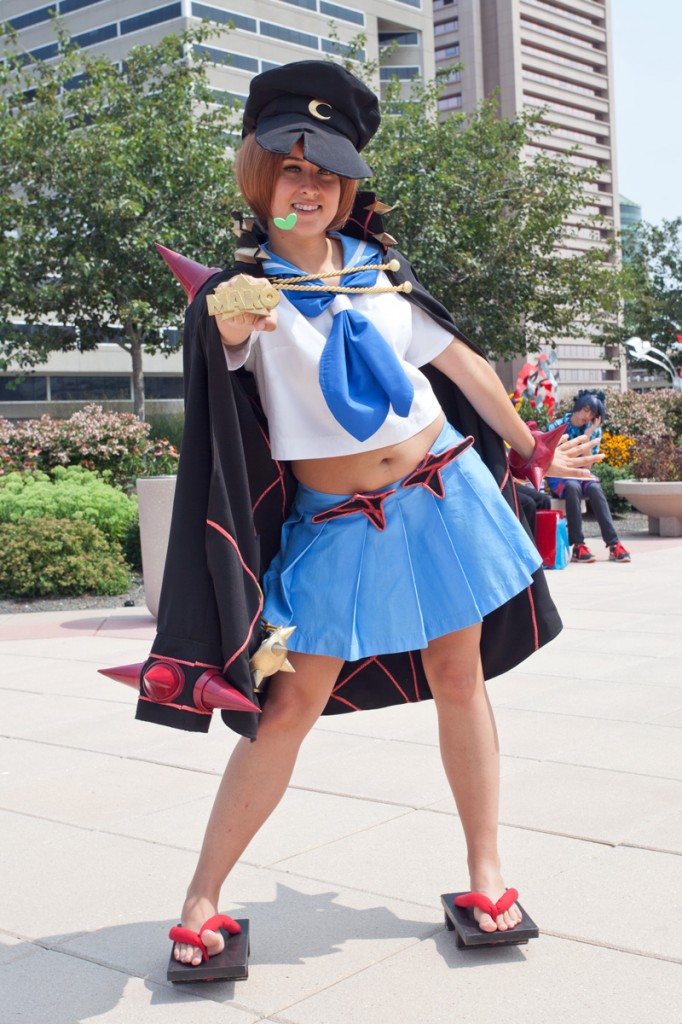 Fight club mako!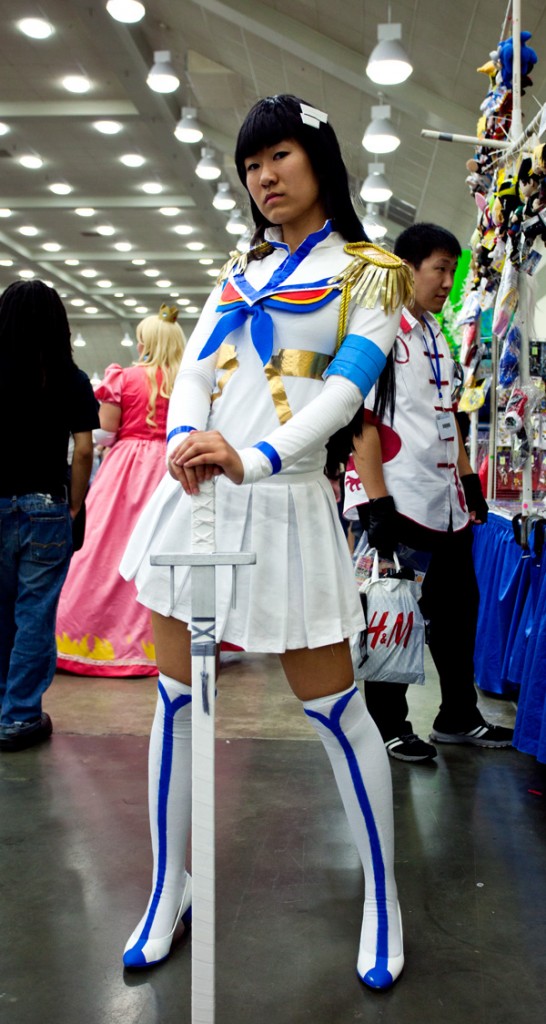 Lovely Satsuki cosplay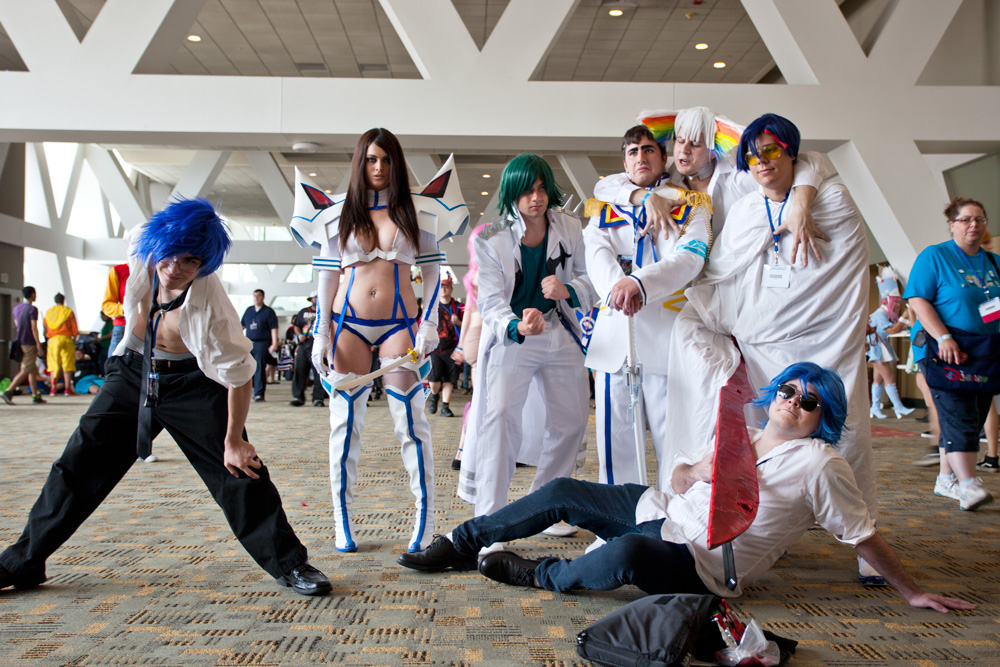 Even more KLK cosplay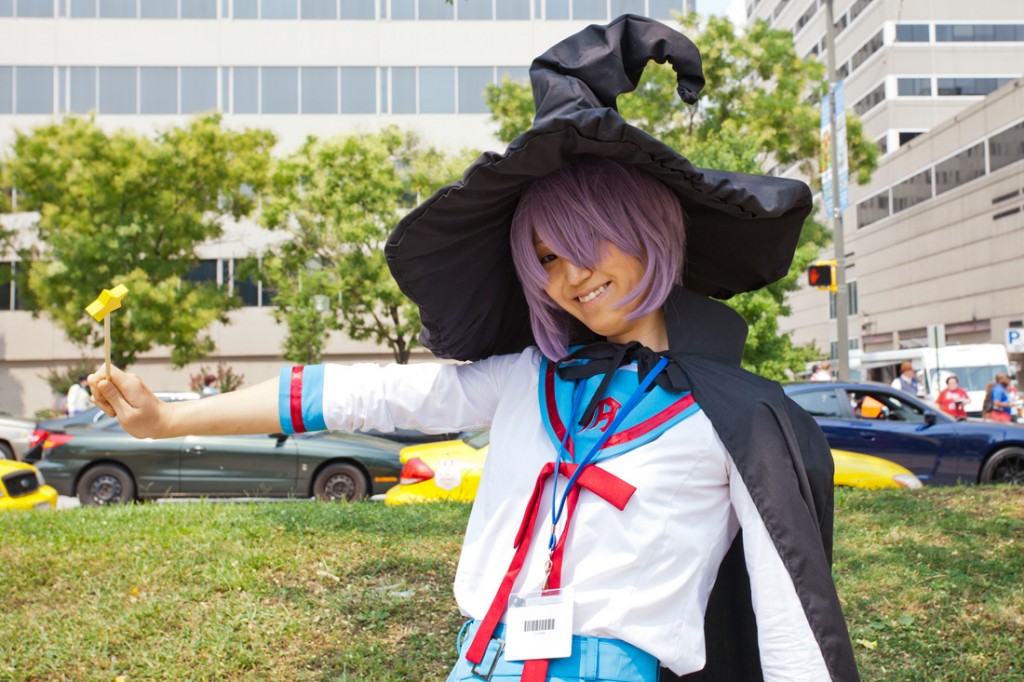 Yuki!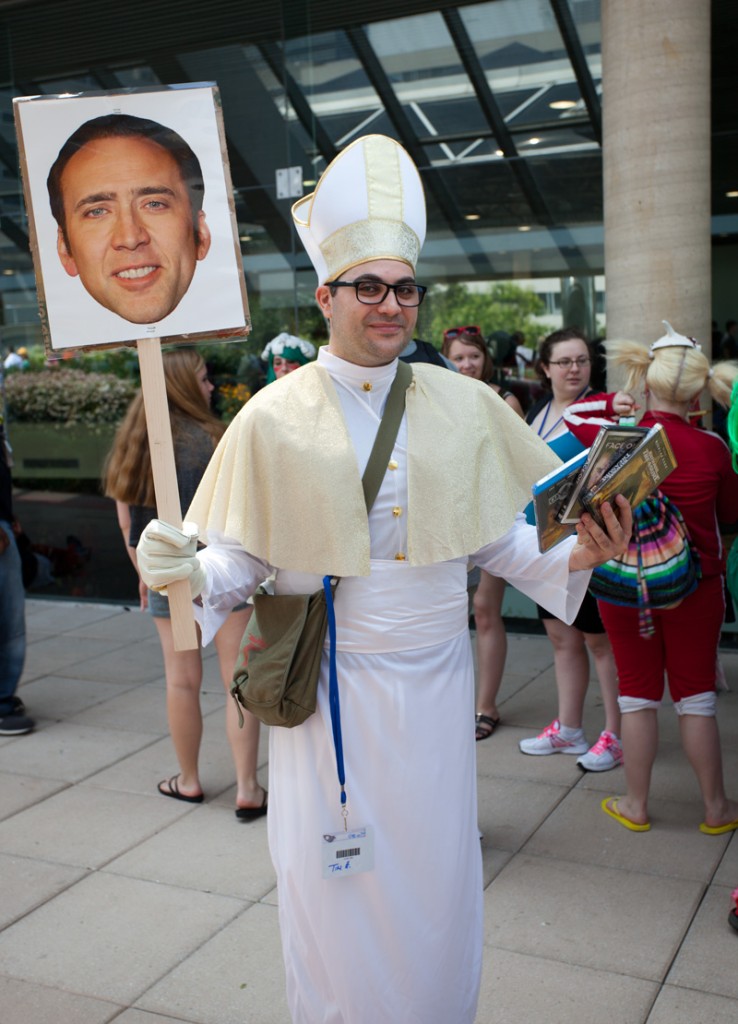 um…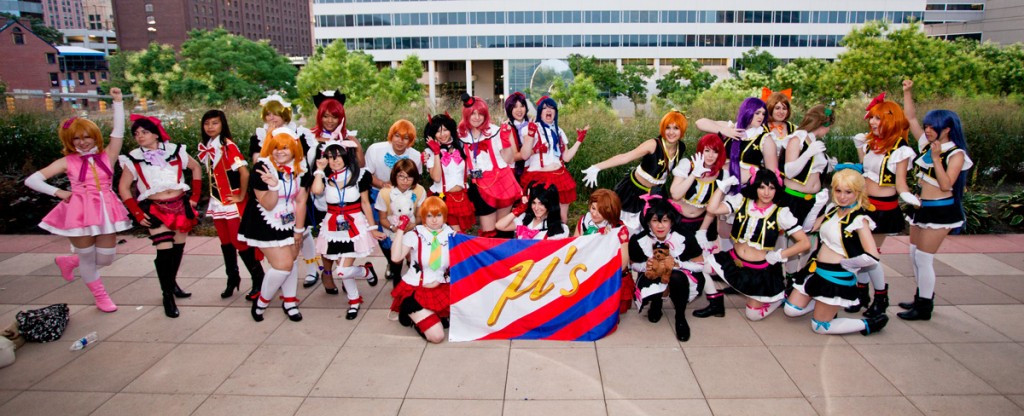 Lots of Love Live Cosplayers.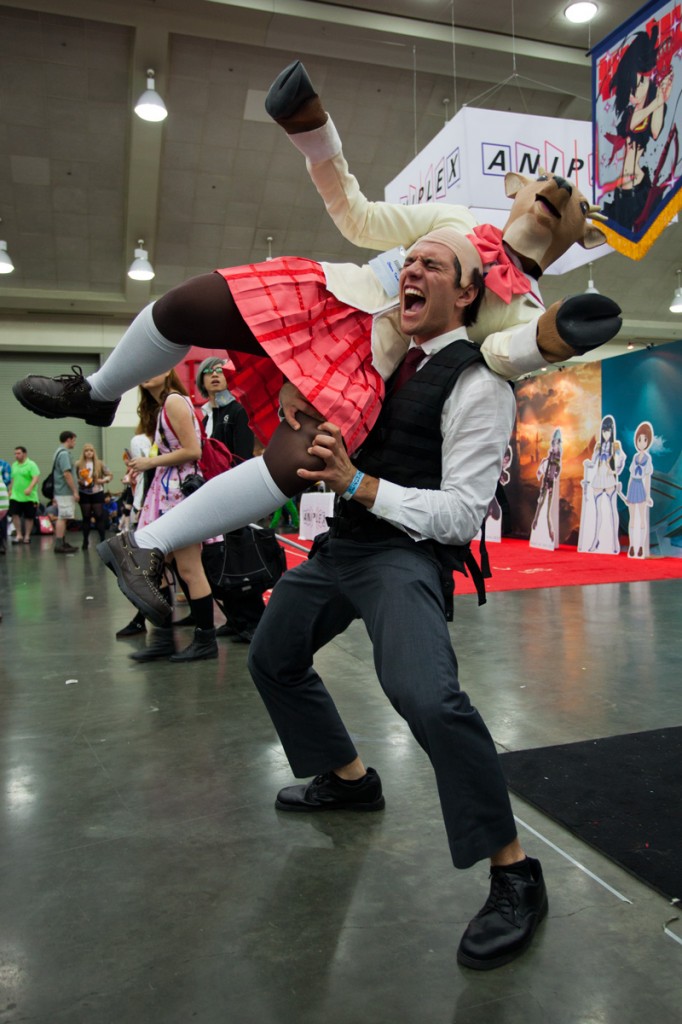 This nichijou cosplay was absolutely epic. Yes, that is a real person in the deer costume!
Anyway, that about raps it up for this Otakon post. I'll try to work on photos from the photoshoots and get those uploaded to my flickr in the coming days.
As always I love to credit cosplayers, so if you see yourself please let me know so I can link up to your cosplay page, site, or whatever! If you want a high resolution photo for your cosplay page or whatever, you can always email me at nyotakublog@gmail.com and I can send them to you! Cosplayers are free to use photos for personal use, but please don't claim that your the photographer 🙂
Hope you enjoyed looking at the photos! Otakon was a crazy fun experience, hope to see you all again next year!!